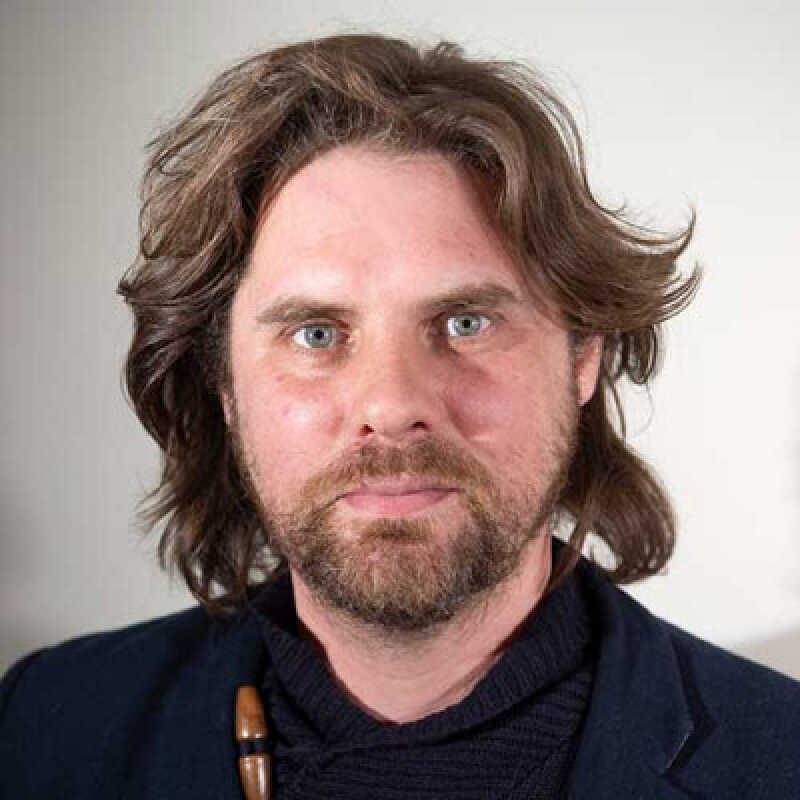 Dr Ryan Perry
Reader in Medieval Literature
Director of Graduate Studies
About
Dr Ryan Perry is the Principal Investigator for a large grant funded by the Leverhulme Trust, Whittington's Gift: Reconstructing the Lost Common Library of London's Guildhall (2020-3). The project is being co-investigated by Dr Stephen Kelly (Queen's University, Belfast) and researched by two PDRAs, Dr Hannah Schuhle-Lewis (Kent) and Dr Natalie Calder (QUB). 


Ryan joined the University of Kent in September 2011 after researching as a PDRA in the School of English, Queen's University of Belfast where he worked on two large AHRC-funded projects; most recently, 'Geographies of Orthodoxy' and previously, as a research associate on the 'Imagining History' project. It was at Queen's where Ryan completed his PhD on 'The Cultural Locations of Handlyng Synne', examining the reading and production contexts for Robert Mannyng of Brunne's entertaining handbook on sin. He teaches medieval and early modern literature in the School of English and the Centre for Medieval and Early Modern Studies where he acted as co-Director between 2016 and 2020.
Research interests
Ryan has researched widely on topics that range from the material contexts for pre-modern religious literature, the production of Middle English Chronicles, to analysis of Geoffrey Chaucer's interaction with religious themes.

Whittington's Gift, Ryan's current project, investigates the idea that the fifteenth-century manuscript record, which reveals an extraordinary explosion in the production of miscellaneous religious books in London, testifies to a pastoral drive, a 'ground up' movement that facilitated clerical ministrations and a growing demand for spiritually improving literature amongst the citizenry. 

The project's outputs will include a much-needed teaching and research anthology of Middle English religious literature (produced by the project team) and a monograph-length study of the 'pastoral revolution' at the heart of the project (to be co-written with Dr Kelly). The project application emerged from Ryan's interests in 'devotional manuals', miscellaneous collections of varied religious texts. He contends that such books might have been the most 'popular' kind of book in the English language in the late Middle Ages, dwarfing the numbers of copies of texts such as Chaucer's Canterbury Tales. He has co-authored (with Dr Stephen Kelly, QUB) research suggesting that fifteenth-century England should be understood as a period of 'devotional cosmopolitanism', rather than as a period of straightforward religious dichotomy (between ecclesiastical orthodoxy and Lollard heresy).

In short, Ryan's research generally focuses on the situation of texts within their material contexts; that is, within the hand-made books produced, patronised and read by medieval (and Early Modern) consumers. He has published on the ways in which the people who read (and heard) Middle English texts may have responded to them, what meanings literature held for contemporary audiences, and what the books that carried these texts tell us about literary reception.
Supervision
Ryan is interested in supervising research into Middle English manuscript culture and all aspects of religious textual culture in the late Middle Ages.  Current or completed PhD dissertations undertaken by students he has been primary supervisor for have included:
The production and reception contexts for Middle English romance literature in fifteenth-century England

The utility of the concept of doomsday in late medieval pastoral literatures

New contexts for John Bromyard's Summa praedicantium
Conceptualisations of ideal governance in late medieval London and the idea of 'common profit'
Margery Kempe's devotional vocation
The idea of despair in cenobitic and pastoral literatures
The Anglo-Norman and Middle English manuscript/ textual contexts for The Mirror of Holy Church
Memory and penitential literature in the late Middle Ages
Last updated