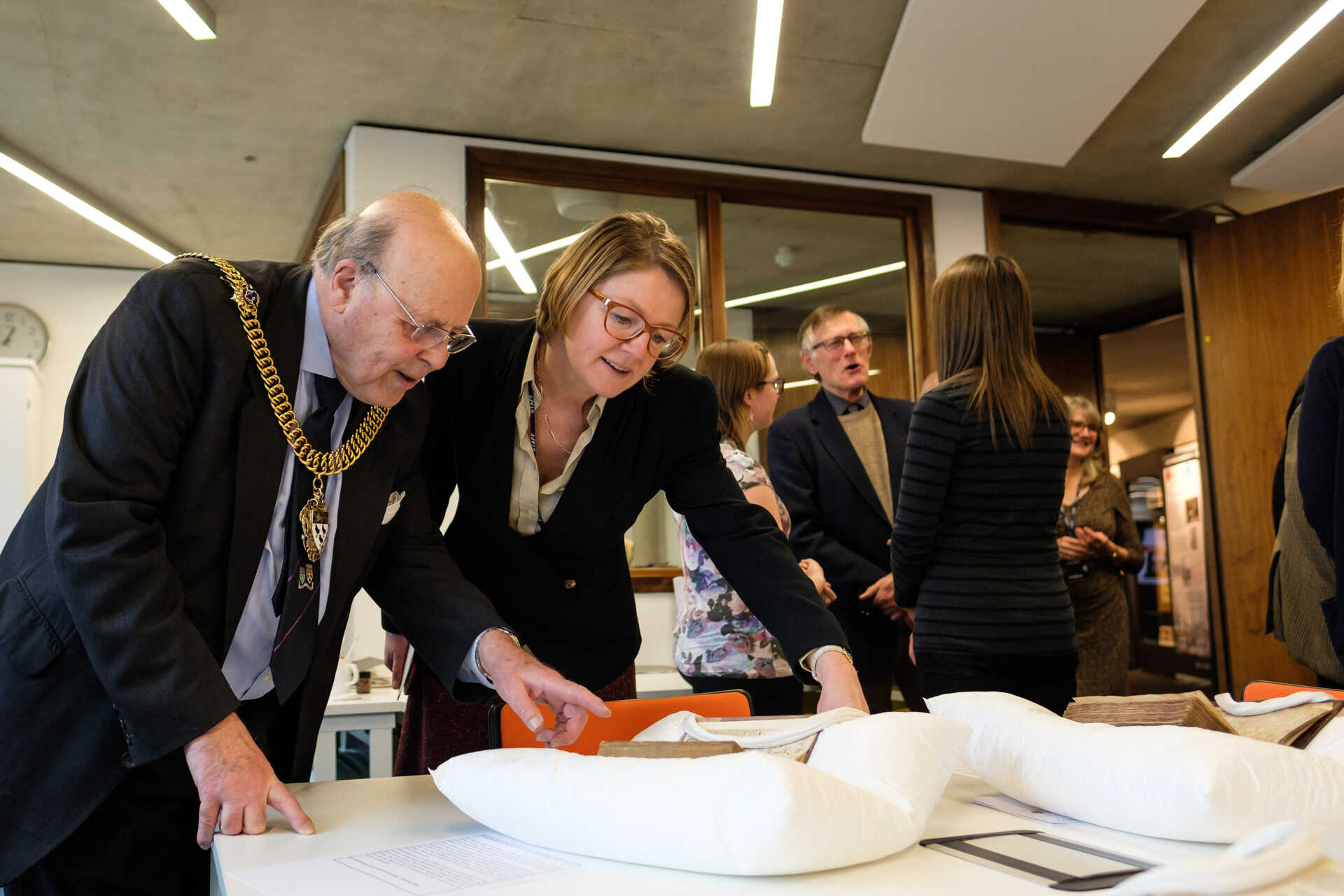 We aim to provide as wide an access to Special Collections and Archives as possible, to inspire and enable people to use our resources effectively and creatively. Anyone is welcome to visit us and view our collections by appointment in our reading room.
Special Collections and Archives underpin knowledge; collections act as evidence, comment and enquiry.
Through engagement with our collections, we aim to encourage scholars of all levels to develop primary research and information literacy skills which empower them to be more analytical and critical.

We aim to ensure that our collections enhance the impact and society benefits of academic activities, and deliver a positive and unique learning experience.
Our Reading Room is currently open on an appointment only basis: please contact us at specialcollections@kent.ac.uk for more information. We continue to provide support remotely wherever possible.
Please keep an eye on our social media (@UniKentArchives) and blog where we will post regular updates and details of our collections. Please check the Library news for the latest information on opening hours.