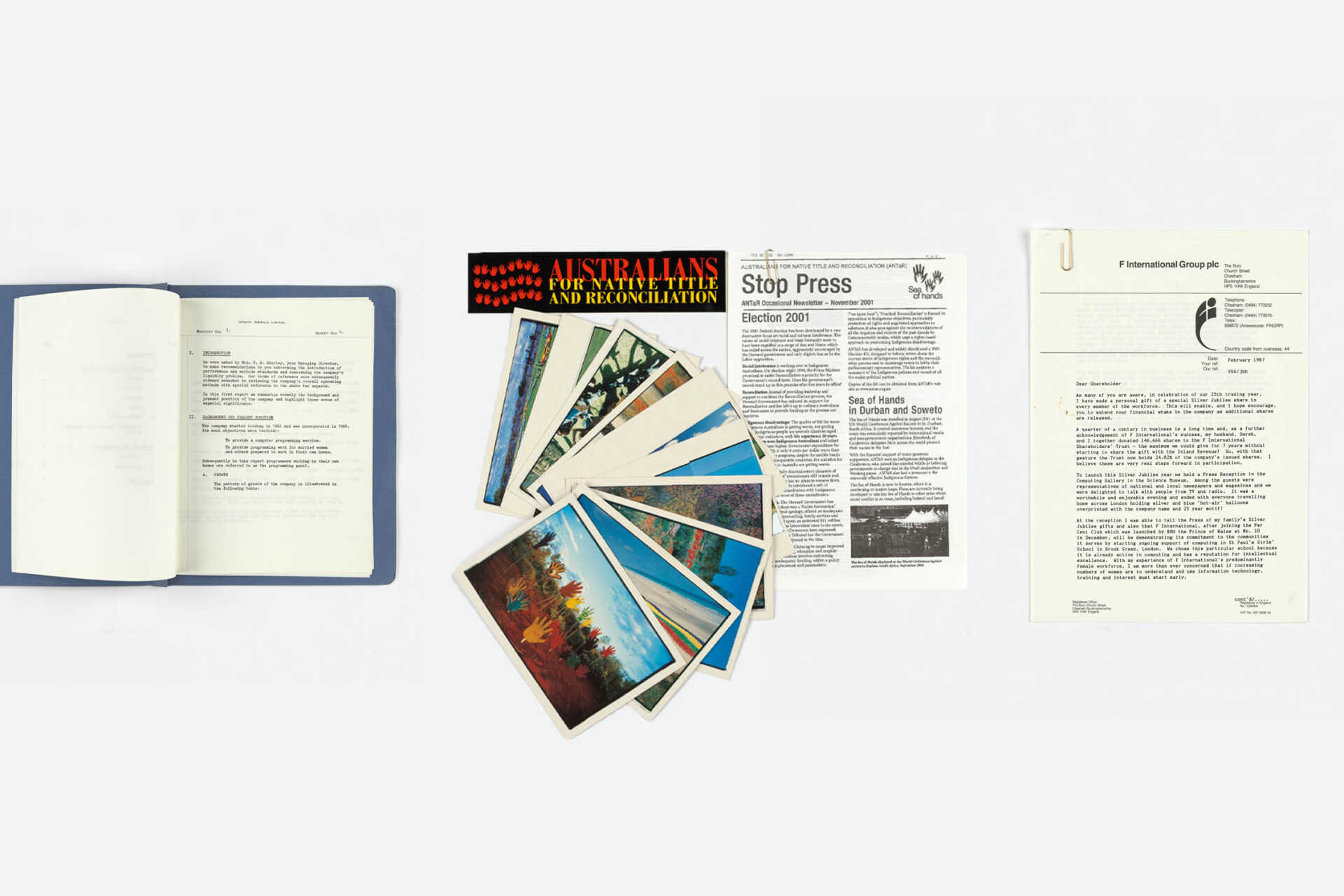 ​
Selection of material from the UKPA (Marc Fitch Fund, Amanda Sebestyen collection, FI Group) . University of Kent.
The UK Philanthropy Archive was established at the University of Kent in 2019 to collect, preserve and provide access to archives relating to philanthropy in the UK.
We collect the archives and papers of UK philanthropists, philanthropic trusts and foundations, philanthropic networks, and other related material.

We aim to build a research collection that enables a better understanding of philanthropy and how it impacts the world around us, and we welcome researchers, students, historians, funders and the general public to engage with the collection.
For more information about the history of the archive, see the about page.
Map of philanthropy collections in UK
While we are building our collection of philanthropic archives, we also want to explore and signpost the many other archives of philanthropists and philanthropic organisations held around the UK. We have created a map of collections to help researchers identify other relevant archive collections that may be useful in their research.

Please drop us an email if you know of other philanthropy archive collections in the UK so that we can add to our map!
Histories of Trusts and Foundations
We are building a collection of printed histories of UK Trusts and Foundations. Some of these are publications are available in the University of Kent library collections, and others are available in the Special Collections & Archives reading room.
Oral History collection
We will be carrying out oral history interviews with philanthropists and others in the philanthropic sector, exploring different aspects of their life experiences and philanthropy. We will update the website with these interviews as they are recorded and transcribed.