Postgraduate Open Day
Join us at the Medway campus on Saturday 24 June or the Canterbury campus on Saturday 1 July. Meet our staff and students, find out more about our Master's and PhDs, and experience our stunning locations for yourself.
Criminology has a long and distinguished tradition at Kent with its research base in the Crime, Culture and Control Cluster.
Overview
Study Criminology at Kent and be lectured, supervised and tutored by a team of scholars and researchers internationally renowned for their world-class teaching and publications.

Criminology is an important part of the activities of the School of Social Policy, Sociology and Social Research (SSPSSR), which is one of the four top institutions of its kind in the UK. In 2012, we were awarded the first National Award for Excellence in Teaching Criminology by the British Criminology Society in recognition of our innovative approach.
The atmosphere of the School is informal and friendly and there is a lively and diverse postgraduate community. Regular staff/graduate seminars introduce you to the work of academic staff and research students as well as academic visitors, and provide opportunities both for sociability and for intellectual stimulation. The large number of academic staff and our favourable staff/student ratios mean that academic staff are readily accessible.
A key feature of the MA Criminology is its involvement in a Common Study Programme. The Common Study Programme in Critical Criminology is a biannual student-centred conference at which students are invited to present papers, meet students and staff from other countries and exchange ideas.
Entry requirements
A good honours degree in criminology, sociology, social policy, law or other related social science discipline, or substantial experience in social or political research or a relevant profession.
All applicants are considered on an individual basis and additional qualifications, professional qualifications and relevant experience may also be taken into account when considering applications.
International students
Please see our International Student website for entry requirements by country and other relevant information. Due to visa restrictions, students who require a student visa to study cannot study part-time unless undertaking a distance or blended-learning programme with no on-campus provision.
English language entry requirements
For detailed information see our English language requirements web pages.
Please note that if you are required to meet an English language condition, we offer a number of pre-sessional courses in English for Academic Purposes through Kent International Pathways.
Form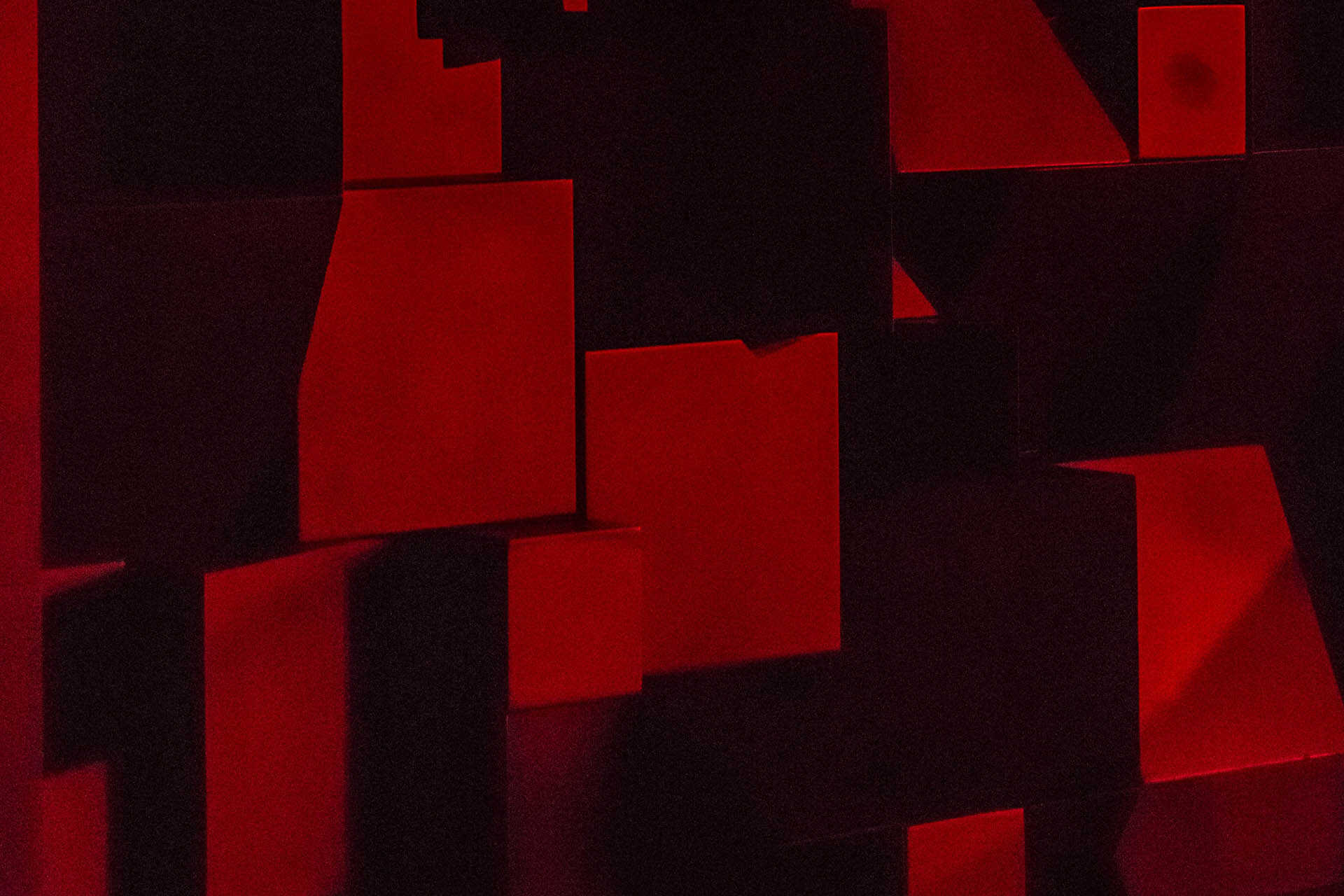 Sign up for email updates
Course structure
Duration: 1 year full-time, 2 years part-time
The programme involves:
the sociological study of crime and its application to criminal justice and social policy
the study of issues at the cutting edge of current criminological debate with a strong emphasis on the cultural context of crime
advanced criminological theory and research methods as applied to crime and criminal justice.
It also offers opportunities for you to develop your career in the areas of criminal justice, policy development and academic research.
We are constantly developing the modules available to you in line with current issues and staff expertise. Each year we announce new choices, for example we are currently working on developing a module convened by Dr David Redmon which looks at documentary film-making from a social science perspective.
Modules
The following modules are indicative of those offered on this programme. This list is based on the current curriculum and may change year to year in response to new curriculum developments and innovation. You will be required to study a combination of compulsory and optional modules. You may also have the option to take modules from other programmes so that you may customise your programme and explore other subject areas that interest you.
Compulsory modules currently include
This course introduces students to the logic and methods of social research. The course aims to familiarize students to central topics in research design, the methodological choices necessary to address in designing social research and the ethics of social research. The module introduces students to both positivist and critical/interpretive approaches and the debates behind their selection for conducting research. Students will be versed in the scientific approaches to social research, including both qualitative and quantitative approaches. The module aims to provide students a robust understanding of social research methods and the decisions needed to write up a research proposal.
In the late modern period we are presented with an extraordinary wealth of criminological theory. Past and present paradigms proliferate and prosper. This course examines these theories, placing them in the context of the massive social transformations that have taken place in the last thirty years. It is not concerned so much with abstract theory as criminological ideas, which arise in particular contexts. It aims, therefore, to situate theories in contemporary debates and controversies and allows students to fully utilize theoretical insights in their criminological work. In particular we will introduce the current debates surrounding cultural criminology, the debate over quantitative methods and the emergence of a critical criminology
The module will serve to provide students with an overview of the scope and expectations of a dissertation at MA-level. We discuss the ethical challenges of doing empirical research in the 21st century, and prepare students for carrying out an independent piece of research within a given timeframe. If the dissertation requires ethical research approval, an application will be submitted to the School research ethics committee.
Optional modules may include
Compulsory modules currently include
The aims of this module are two-fold:
First, to provide students with the opportunity to independently carry out an in-depth inquiry to investigate a research question(s) of their choice, producing a coherent review of the relevant literature, a logical discussion and a clearly communicated set of conclusions in the form of a dissertation. Second, to provide students with an assessed opportunity to apply their skills as 'research-minded' practitioners with a view to being able to undertake future research in practice settings and/or take a lead role in supervising others in such work.
During the spring term, the students will finalise their dissertation proposal with their chosen supervisor (having received prior guidance on the aims, the structure and the process of the dissertation). If the dissertation requires ethical research approval, an application will be submitted to the School research ethics committee by the beginning of the summer term. During the summer term and vacation, students will meet their supervisor regularly to discuss the progress of their dissertation. The supervisors will provide feedback on written work and will set work plans and targets for the students. The dissertation topic will relate to a key question, issue and problem within social science.
Teaching
Teaching and assessment
Assessment is by six coursework essays and the dissertation.
Programme aims
This programme aims to:
provide a post-graduate programme in criminology of the highest standard with teaching that is informed by internationally recognised research and scholarship
give you a comprehensive overview and understanding of contemporary debates in criminology and criminal justice including those around diversity and inequality
involve you in a critical analysis of crime and punishment in relation to developments in social theory, sociology and social policy
provide an understanding of the social processes that influence the relationship between individuals, groups and institutions
focus on the relevance of social science for the analysis and assessment of crime and criminal justice policy
provide you with an advanced understanding of the ways in which quantitative and qualitative research methodologies may be used to study crime and criminal justice
give you a critical awareness of the political and populist influences on criminal justice policy
enable you to understand the emergence of social problems (including crime) and the responses of welfare and criminal justice institutions, including analysis of the theoretical, political and economic underpinnings of these responses
build on the University's close European ties by providing the potential for students to participate in the European Common Study programme in Criminology.
Learning outcomes
Knowledge and understanding
You gain knowledge and understanding of:
sociological and cultural theories of crime
the historical development of the study of crime and the institutions of criminal justice
the ways in which images and notions of crime are constructed
the main sources of data about crime, socio-demographics and the economy
the impact of political, public and media debates on criminal justice policy
the relevance of social science for understanding crime and the workings of the criminal justice system
the relationship between sociological theories of crime and punishment and empirical studies of the same
patterns and types of offending
patterns of social diversity and inequality, their origins and consequences.
Intellectual skills
You develop intellectual skills in:
advanced research skills including the ability to identify a research question and to answer it by gathering and analysing appropriate data and information from a variety of secondary and some primary sources
understand the nature and appropriate use, including the ethical implications, of diverse social research strategies.
distinguish between technical, normative, moral and political questions
an ability to communicate sophisticated and complex theoretical ideas to a critical audience.
Subject-specific skills
You gain subject-specific skills in:
the ability to identify and use theories and concepts in criminology to analyse issues of crime and criminal justice within both national and international contexts
the ability to seek out and use statistical data relevant to issues of crime and criminal justice
the ability to undertake, either on your own, or in collaboration with others, advanced investigations of criminological and criminal justice questions
a high level of ability in exploring the inter-relationships between theory, method, policy and practice as applied to crime and criminal justice
qualitative methods of data analysis: archival and documentary research, interpretation of texts, the use of electronic search materials appropriate for criminological analysis.
Transferable skills
You gain the following transferable skills:
communication: the ability to communicate effectively and fluently in speech and writing (including where appropriate the use of IT), organise information clearly and coherently, use communication and information technology for the retrieval and presentation of information, including statistical or numerical information
numeracy: the ability to make sense of statistical material, integrate numerical and non-numerical information, understand the limits and potentialities of arguments based on quantitative information
information technology: the ability to produce written documents, undertake online research, communicate using email, process information using databases
work with others: the ability to define and review the work of others, work co-operatively on group tasks, understand how groups function, collaborate with others, contribute effectively to the achievement of common goals and have sensitivity to the values and interests of others and to the dimensions of difference
improve your own learning: the ability to explore your strengths and weaknesses, time management, review your working environment (especially the student-staff relationship), develop autonomy in your learning, work independently, demonstrating initiative and self-organisation
important research management skills include the setting of appropriate timescales for different stages of the research with clear starting dates (through a dissertation), presentation of a clear statement of the purposes and expected results of the research and developing appropriate means of investigating the use of time
problem-solving: the ability to identify and define complex problems, explore alternative solutions and discriminate between them
Personal career development: you are encouraged to proactively manage your own career progression and we will support you in developing your skills in researching and retrieving information on opportunities for internships and employment and continuing personal and career development.
Fees
The 2023/24 annual tuition fees for this course are:
Home full-time

£9500

EU full-time

£13500

International full-time

£18000

Home part-time

£4750

EU part-time

£6750

International part-time

£9000
For details of when and how to pay fees and charges, please see our Student Finance Guide.
For students continuing on this programme fees will increase year on year by no more than RPI + 3% in each academic year of study except where regulated.* If you are uncertain about your fee status please contact information@kent.ac.uk.
Your fee status
The University will assess your fee status as part of the application process. If you are uncertain about your fee status you may wish to seek advice from UKCISA before applying.
Additional costs
General additional costs
Find out more about general additional costs that you may pay when studying at Kent.
Funding
Search our scholarships finder for possible funding opportunities. You may find it helpful to look at the following postgraduate-specific pages as well as any featured scholarships:
Featured Scholarships
Scholarships
We have a range of subject-specific awards and scholarships for academic, sporting and musical achievement.
Search scholarships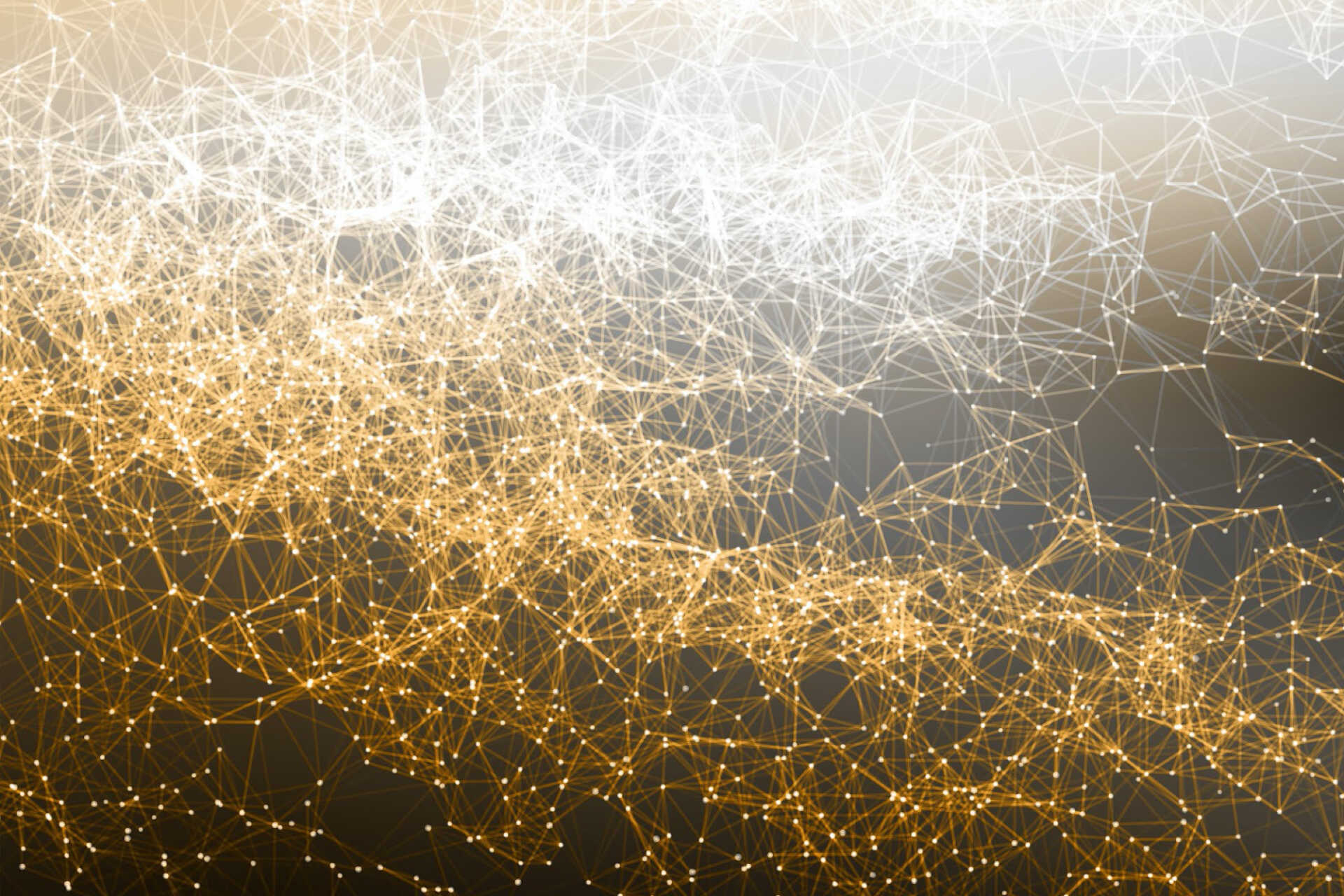 Independent rankings
In the Research Excellence Framework (REF) 2021, 100% of our Social Work and Social Policy research was classified as 'world-leading' or 'internationally excellent' for impact and environment.
Following the REF 2021, Social Work and Social Policy at Kent was ranked 3rd in the UK in the Times Higher Education.
Research
Research areas
The School has a long-established tradition of conducting criminological research.
Crime, Culture and Control
The group covers a diverse range of topics, employs both qualitative and quantitative methodologies and draws upon different theoretical traditions. We have particular expertise in the following areas: cultural criminology; crime, punishment and social change; drug use; gender, crime and criminal justice; penology and imprisonment (especially of female offenders); policing; quasi-compulsory treatment for drug-using offenders; race, crime and criminal justice; restorative justice and young offenders; crime and the 'night-time economy', terrorism and political crime; violence; youth crime and youth justice.
Present and current research has been funded by the ESRC, the Home Office and the Youth Justice Board.
Careers
Building on Kent's success as the region's leading institution for student employability we place considerable emphasis on you gaining specialist knowledge in your chosen subject alongside core transferable skills. We ensure that you develop the skills and competences that employers are looking for including: research and analysis; policy development and interpretation; independent thought; writing and presentation as well as time management and leadership skills. You also become fully involved in the professional research culture of the School. A postgraduate degree in the area of Criminology is a particularly valuable qualification that can lead to many exciting opportunities and professions.
Recent graduates have gone on to pursue careers across the criminal justice system, encompassing areas such as counter-terrorism, advocacy, probation, social policy and research. Our graduates have found positions in organisations such as the Civil Service, the Ministry of Justice, various police services and the Probation Service.
Study support
Graduate School
The Graduate School ensures that the academic and social interests of postgraduate students are provided for within the University. It works alongside academic schools to support and develop internationally distinctive, exciting and innovative programmes of study that combine academic excellence with an exceptional student experience and appropriate learning resources through the provision of:
high-quality postgraduate facilities
a supportive environment for the intellectual interests of our postgraduates
an excellent Researcher Development Programme
a strong framework of specialist support for our postgraduates across the University
the cultivation of external links with Research Councils, graduate schools and other organisations, both nationally and internationally, to provide further funding and study opportunities.
For more details see our Graduate School page.
Postgraduate resources
Our postgraduate students are given 24-hour access to dedicated office space within the School and are able to take advantage of excellent library and computing facilities.
The Common Study Programme in Critical Criminology
All Canterbury-based Kent postgraduate students are offered the opportunity to add an international dimension to their criminological study by participating in the Common Studies Sessions in Critical Criminology. This student-led event provides the opportunity to exchange ideas and deliver papers on topics relating to critical, cultural and international criminology at a bi-annual conference run in collaboration with Kent's international criminology partners, which include Erasmus University, Rotterdam; the Universities of Barcelona, Bologna, Ghent, Hamburg, Middlesex, Porto and Utrecht; ELTE, Budapest; the Democritus University of Thrace; the University of the Peloponnese, Corinth; and the CUNY Graduate Center, New York. The Common Study Sessions are hosted in turn by each of the participating institutions.
Dynamic publishing culture
Staff publish regularly and widely in journals, conference proceedings and books. Among others, they have recently contributed to: The British Journal of Criminology; Urban Studies; Theoretical Criminology; Crime, Media, Culture; Ethnography.
Global Skills Award
All students registered for a taught Master's programme are eligible to apply for a place on our Global Skills Award Programme. The programme is designed to broaden your understanding of global issues and current affairs as well as to develop personal skills which will enhance your employability.
Apply now
Learn more about the application process or begin your application by clicking on a link below.
You will be able to choose your preferred year of entry once you have started your application. You can also save and return to your application at any time.
Apply for entry to:
Contact us
United Kingdom/EU enquiries
MA at Canterbury
Admissions enquiries
T: +44 (0)1227 768896

Subject enquiries