Our vision
Computer Science is a rapidly evolving subject that touches every aspect of our lives. The School of Computing is at the forefront of research in cyber security, data science, programming languages and systems, and computational intelligence.
Our aim is to convey that knowledge clearly and enthusiastically to our students to equip them with the theoretical and practical skills they need to move on to careers. Whether in industry or in academia, we want to enable our graduates to bring about positive change in the world.
We actively encourage our students to gain hands-on experience in computing and support them to go on placements.
We are passionate about our subject and have developed a Year in Computing programme, which gives students of all subjects at Kent the chance to develop computing skills.
We also run hands-on workshops and events on campus for schoolchildren. These include workshops in LEGO® robotics and Greenfoot developing Java programs with animations. Find out more about our work with schools.
We welcome students and staff from around the world and provide an inclusive environment for all. We have an ongoing commitment to embedding equality, diversity and inclusivity into everything we do, as demonstrated by our Athena SWAN Bronze Award.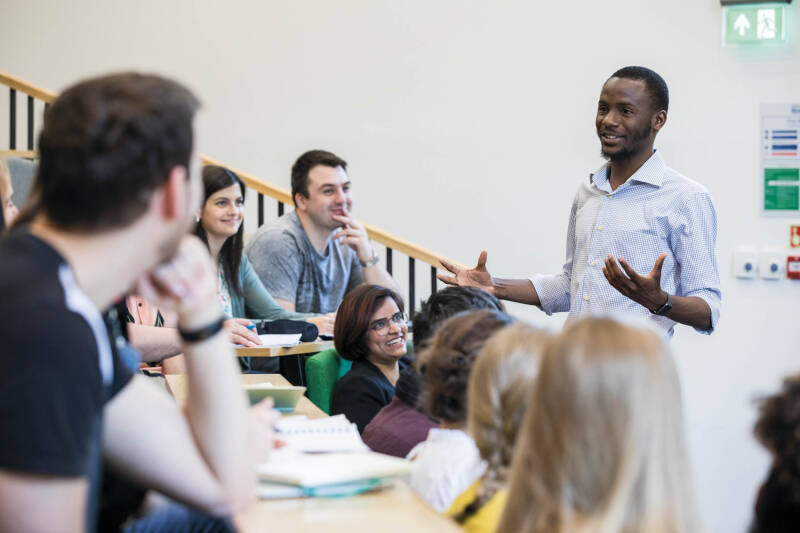 Inspirational teaching
You are taught by experts in the field who share their knowledge of the latest developments with you. The range of their expertise allows you to develop your understanding of areas such as artificial intelligence and network technology, alongside coding.
We also ensure you have plenty of opportunities to put the principles and techniques you learn into practice.
The award-winning teaching systems, Greenfoot and BlueJ were developed at Kent.
Supportive environment
We are an inclusive and welcoming community and support all our students to achieve their potential.
Academic support is available through web-based information systems, podcasts and web forums. All students have an academic adviser and the School also runs a peer mentoring scheme.
Our 'homework club' is a great place to go if you are looking for help with your studies. There are several sessions a week during term time, which are staffed by students who are further on in their degrees.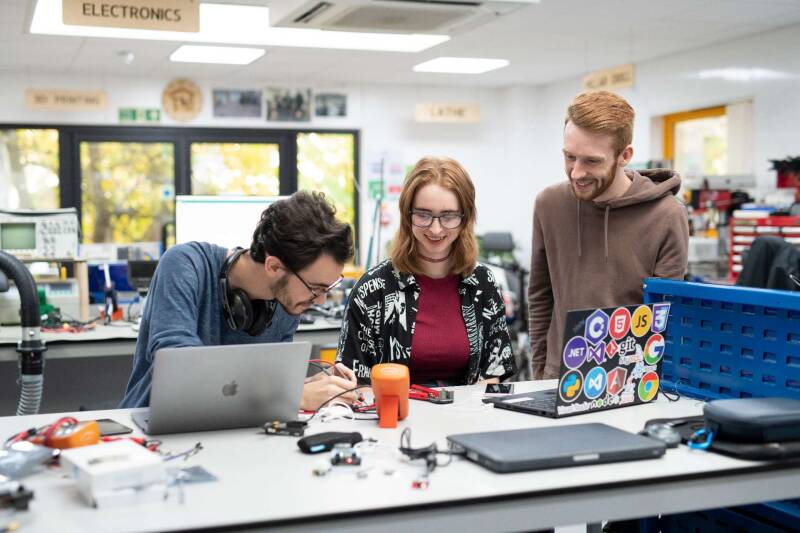 First-class facilities
The School has superb makerspaces, which house equipment including 3D printers, a laser cutter and metal fabrication machinery. Our makerspaces give our students the chance to build physical devices needed for their course, and to pursue their own hobbies.

There's also a range of high-performance computing equipment with state-of-the-art graphics cards.
Of course, there are also hundreds of computers available across campus and outstanding library resources available on campus and online.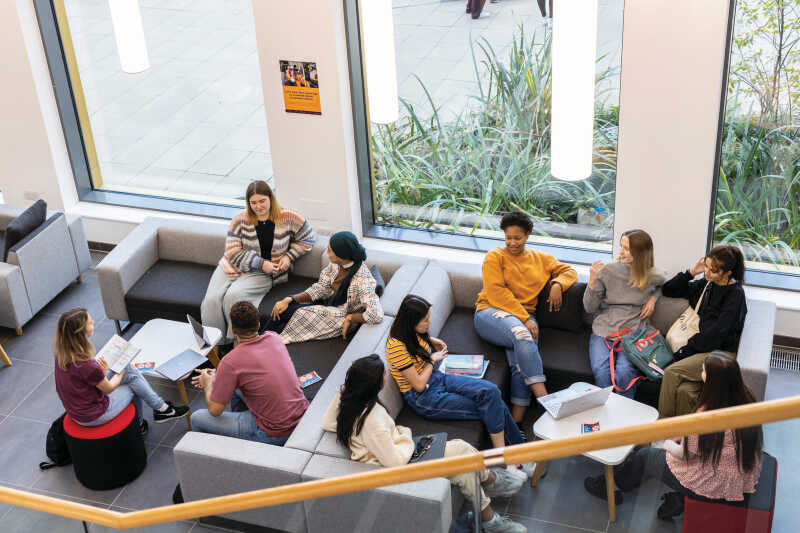 Research excellence
Our research informs our teaching which creates a stimulating and supportive environment in which to learn.
In the latest Research Excellence Framework (REF), the research impact of the work within the School was graded as world-leading or internationally excellent.

The School carries out wide-ranging research within focused research groups, these include:

Computational Intelligence
Cyber Security
Data Science
Programming Languages and Systems.
We also lead Kent's Interdisciplinary Research Centre in Cyber Security and are a government recognised Academic Centre of Excellence in Cyber Security Research.
We welcome postgraduate research students from across the world, supporting them as they develop their cutting-edge research in computer science.
Kent Computing graduates are in demand everywhere due to our close ties with industry in both teaching and research
Impressive prospects
At the School of Computing we ensure you gain the technical, practical and transferable skills you need to succeed in your career.
We offer you the opportunity to gain real-world experience via our year in industry programmes. This has led to our graduates starting careers in many different sectors, including:
finance and insurance
technology and IT
commerce
engineering
government
education
health
Our graduates also achieve good starting salaries when compared to graduates from similar courses.

Adding a paid year in industry to your undergraduate degree can improve your career prospects and also gives you a chance to evaluate a particular career path. We have established links with leading companies in a range of business areas both in the UK and internationally. Our dedicated Placement Team is on hand to offer advice as you look for your placement.
If you are studying a taught Master's programme, you can also do a paid work placement as part of your degree.
Locations
The School of Computing is based on the Canterbury campus.
Kent's Canterbury campus has plenty of green spaces, fields and woods. At the heart of the campus is the stunning Templeman Library. Recently extended, it has fantastic academic resources as well as a café. Everything you need is within walking distance, including a general store, a bookshop, bank, a medical centre and a pharmacy. Canterbury is a UNESCO World Heritage Site and you can explore the city's medieval buildings, historic pubs and an array of shops.
And it takes less than an hour to get from Canterbury to London by train.