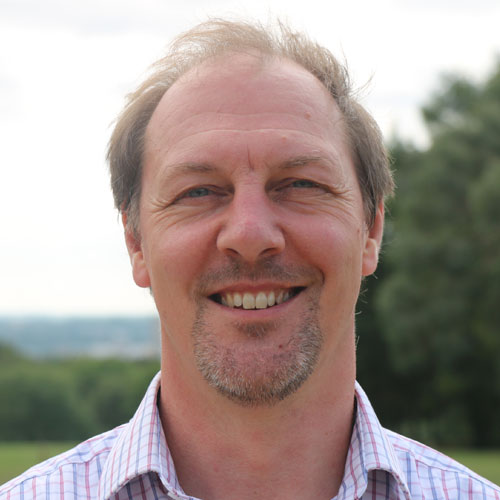 Dr Simon Black
Associate Lecturer and Researcher
About
Dr Simon Black focuses on both conservation science and management, with a particular interest in how to manage conservation effectively and how to improve the impact of conservation interventions. One aspect of his work includes the interfaces between science, field research, project management and organisational psychology. A second area examines how conservation management can be improved and sustained. 

Dr Black's specific scientific interests centre on the genetics of small populations (effects on survival, diversity and disease resistance), management strategies for conserving and sustaining threatened populations, and how Human-Wildlife Conflict can be managed in systems where humans and wildlife need to co-exist (marine and terrestrial). Simon works on projects involving landscape, human communities, wildlife trade and species recovery. 

Dr Black's interest in supporting the conservation community to improve effectiveness and impact of its activities led to the development of the Conservation Excellence Model and the MSc in Conservation Project Management. Simon has an active interest in developing practical collaborations to support learning and new practices in conservation projects worldwide. 

Dr Black published, as co-editor and contributor, the 2018 book Species Conservation: Lessons from Islands with Cambridge University press, a comprehensive text featuring world-class contributors which offers insight to anyone with a practical or research interest in conservation biology. 


Dr Simon Black is a member of the Durrell Institute of Conservation and Ecology. 
Research interests
Leadership and management in conservation


Dr Black's core interests are conservation management effectiveness, improvement and learning, informed by over thirty years as a researcher, manager, consultant, and educator. Simon has delivered teaching for corporate, university, NGO and government programmes. His published research papers span species conservation, conservation leadership, performance evaluation, psychology, management development and business improvement. 

Recent work has examined how management assessment frameworks can be used to improve the effectiveness of conservation programmes and how leadership behaviour has an impact on conservation programme success or failure. Current work includes examining how innovative data analysis tools, such as Systems Behaviour Charts, and new methods of programme assessment, like the Conservation Excellence Model, can improve conservation management. Dr Black's research informs management development work which he is conducting in conservation programmes in Europe, North & South America, Caribbean, North Africa, East Africa, the Middle East, South and Southeast Asia, and islands of the Indian and Pacific Oceans. 


Human-wildlife interactions

Current work with colleagues examines: 
how human-wildlife conflict data can be used to assist in management of conservation effort to greatest effect.

the interaction of ecosystems and species with human land-use (and waterway-use) and the restoration of ecosystems for both human and wildlife benefit, in the Mediterranean biome (particularly North Africa), the Arabian Peninsula, Central and South Asia, and Southern USA.

practical methods for data monitoring and decision-support having been devised for Human-Wildlife Conflict programmes in Bangladesh, Indonesia, Tanzania and Kenya.

agro-ecosystem improvement and reforestation in the Indian Ocean, East and North Africa, and Brazil.

analysis of illegal trade to influence anti-poaching and change behaviour of consumers.

Conservation genetics
Dr Black's genetics work has primarily involved large species, including the conservation genetics of the Arabian Leopard (Panthera pardus nimr) and the genetics of Moroccan Royal lions, the captive population thought to be descended from the now extinct North African lion population (Panthera leo leo). The latter work reviewed the status of these lions and has led to Simon's development of the European studbook which is now used by zoos involved in maintaining the European and Moroccan zoo population.
Dr Black previously contributed to the Leverhulme-funded DICE project which examined how MHC diversity in endangered island bird species in Mauritius, which have experienced population bottlenecks, compares with more robust invasive parrots.
Teaching
DI889: Leadership Skills for Conservation Managers
DI893: Business Principles for Biodiversity Conservation
DI1001: Multidisciplinary Perspectives on Conservation
DI510: Global Biodiversity
DI310: Skills for Wildlife Conservation and Management
Dr Black also supervises student projects (DI998).
Supervision
Current PhD students
Gemma Harding: The best laid plans? Evaluation of ex situ components within species conservation action plans (co-supervisor)

Thirza Loffeld: Continuous professional development in wildlife conservation: identifying gaps and barriers from case studies in developing countries
Alumni
Sone Christopher: Victims of their teeth: critical issues for continued killing of elephants in Cameroon

Professional
Dr Black runs four outreach portals on the web:
Dr Black has featured in the following TV documentaries in the UK, North America and Europe.

Die letzten Berberlöwen - Könige im Exil on W wie Wissen (K for Knowledge), NDR German Television, Hamburg (aired 1 April 2012)

Museum secrets: Barbary Lions, History Television, Kensington Comm. (aired March 18, 2011)

Dr Black was also consulted for the following TV and Web media features:

Dr Black has also contributed to the following general interest books:
Evans S. (2018) When the Last Lion Roars: The Rise and Fall of the King of the Beasts (Bloomsbury: London)

Brown-Blewett, A and Raven-Ellison, D. (2014) Mission Lion Rescue: all about lions and how to save them. National Geographic Kids

Last updated