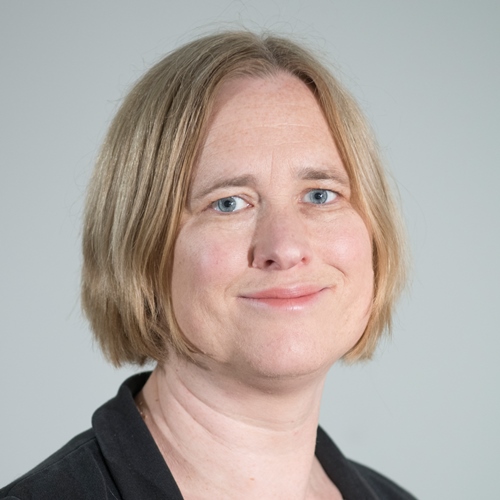 Dr Eleanor Jupp
Senior Lecturer in Social Policy
About
Dr Eleanor Jupp joined the School of Social Policy, Sociology and Social Research in August 2015. Prior to this she held teaching and research positions at the Open University, University of Reading and Oxford Brookes University. Her teaching and research interests straddle social policy and urban social geography. 

Before undertaking her PhD, Dr Jupp worked in policy and practice in the voluntary sector, focusing on issues of neighbourhood regeneration and social exclusion. 

Dr Jupp was awarded a BA English and French, Joint Hons, at the University of Oxford, an MA Anthropology and Cultural Studies at Goldsmiths College, London, and a PhD Human Geography from The Open University.  Her thesis was 'Making Public Space, Community Groups and Local Participation in Stoke-on-Trent'  

Research interests
Dr Jupp's research concerns shifting relations between social policy frameworks and citizens, with a focus on marginalised urban neighbourhoods, in two areas: 
how families, children and young people interact with welfare systems, with a focus on early childhood

modes of collective action within disadvantaged urban communities, including activism, community action and volunteering.

Her research draws particularly on feminist theory and frameworks to bring issues of care, emotions, identities and the embodied interactions of everyday life into view within social policy governance. This was explored in her recent book 'Emotional States: sites and spaces of affective governance' and will be further developed in relation to 'home' in a forthcoming book 'Home In Times of Crisis', which draws on an ESRC seminar series for which she was Principal Investigator.
Dr Jupp's current research focuses on austerity and service cuts, and how communities respond. She has been exploring this in relation to Sure Start Children's Centres in Medway and Oxfordshire, funded by a Social Sciences Faculty Research Grant.

Teaching
Dr Jupp teaches undergraduate modules on social policy.
Supervision
Dr Jupp is interested in hearing from potential PhD students in any of the following areas: urban and neighbourhood policy and practice, activism, community action and volunteering, emotions and identities in welfare governance, austerity, childhood and family services.
Professional
Media


The following animation was made as a result of Dr Jupp's research into the importance of Sure Start Children's Centres at a time when the centres were under threat of closure due to funding cuts.
Last updated