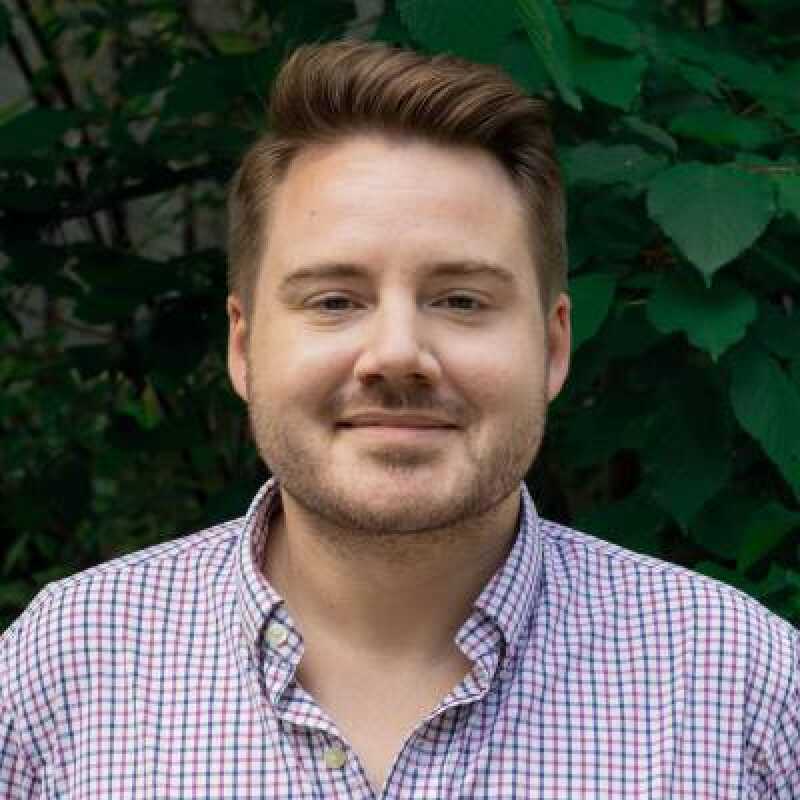 Dr Jim Everett
About
Jim A.C. Everett is a Reader (Associate Professor) at the University of Kent and Research Associate at the Uehiro Centre for Practical Ethics at the University of Oxford, specializing in moral judgment, perceptions of moral character, and the moral psychology of artificial intelligence. Jim completed his BA, MSc, and D.Phil at the University of Oxford, before receiving a Fulbright Fellowship to work at Harvard University, and a Marie-Sklodowska-Curie PostDoctoral Fellowship to work at Leiden University.

Jim's work is deeply interdisciplinary, and alongside traditional social psychological approaches he draws from philosophy, evolutionary theory, and behavioural economics. In his work, he investigates topics such as how, when, and why we trust artificial agents in the moral domain; how we incorporate (im)partiality into our moral judgments; how we infer character from moral
judgments and why this is important; how we think about the moral worth of animals; how our moral beliefs influence our understanding of free will and determinism; how morality is central to perceptions of personal and social identity; and how group processes shape moral judgment and vice versa.

Jim has published his work in leading journal such as Psychological Review, the Journal of Personality and Social Psychology, Bioethics, Nature Human Behavior, and the Journal of Experimental Psychology: General. His research has been featured in The Times, The Guardian, The Daily Mail, The New York Times, Scientific American, and more.

Jim has received early career awards from the three largest international societies in social psychology: the 2020 Early Career Award from the European Association of Social Psychology, the 2021 "Rising Star" Award from the Association for Psychological Science; and the 2021 Early Career Trajectory Award from the Society for Personality and Social Psychology. In addition,
Jim's joint-first-authored paper in Psychological Review received the 2019 Wegner Theoretical Innovation Award from the Society for Personality and Social Psychology. Finally, Jim received the University of Kent's Starting Researcher Prize, and has won the Philip Leverhulme Prize in recognition of his internationally recognized early career contributions to psychology.

Jim's current work on moral psychology and AI is funded through the Economic and Social Research Council and the Leverhulme Trust.
Research interests
Jim is interested in all areas of moral psychology and the intersection of psychology and philosophy, though his main lines of research are on:

Utilitarian Moral Psychology. What are the psychological roots of utilitarianism? Why does utilitarianism attract some people but strongly repel so many others? What are the psychological processes, personality correlates, and social consequences of decisions in different kinds of utilitarian moral judgments?
Moral Psychology and Trust in Artificial Intelligence. How, when, and why do we trust artificial agents in the moral domain? How should our knowledge of human moral psychology inform both the implementation and ethics of artificial intelligence?
Person Perception and Moral Character. How do different kinds of moral judgments people make influence how we perceive others? In what contexts will we prefer different kinds of moral agents? What are the philosophical implications of this?
In addition, Jim is interested in:

Speciesism. Do attitudes towards animals rely on similar psychological processes and motivations as those underlying other types of prejudice? How do we perceive people based on their attitudes towards animal rights? How does meat-eating become a moral issue, and what kind of moral reasoning are people engaging in?
Free Will. When and why do we believe in free will? To what extent is belief in free will a motivated phenomenon that people use to attribute blame for wrongdoing? Are there political differences in free will belief, and if so, why?
Personal Identity. What makes a person the same person over time? How do our perceptions of identity persistence influence of our perceptions of moral duties towards others? Do people think that the 'true self' is fundamentally moral?
Supervision
Jim welcomes prospective doctoral students to contact him if they are interested in these questions or other related topics in moral psychology. 
Last updated