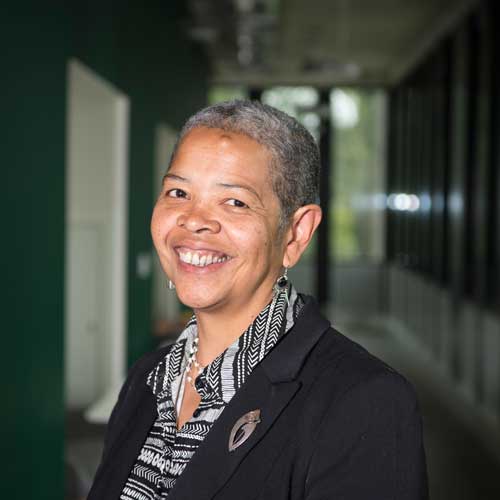 Professor Toni Williams
Professor of Law
Head of School
About
Qualifications BA (Oxon); PhD (University of Newcastle upon Tyne).

Toni Williams joined Kent Law School in June 2007 from Osgoode Hall Law School, York University, Toronto. Her first academic appointment was as Lecturer in Law at University College London.  She has held visiting positions at the University of Wisconsin Law School, the University of Toronto Law School, City University of Hong Kong and the Universidade Federal do Rio Grande do Sul in Brazil. 
Research interests
Toni's work draws on diverse analytical frameworks, including critical and institutional economic analyses of law, socio-legal theory, feminist theory and critical race theory and she publishes in the fields of consumer finance regulation, social and financial inclusion, economic development and gambling regulation. She has published her work in Brazil, Canada, Australia and the US as well as the UK. The unifying theme of her work is its deployment of contextualized methods to conduct systematic critical analysis of law's relationships with social justice. Professor Williams's research has been recognised through visiting positions and funded invitations to speak in several countries including Brazil, Colombia, Hong Kong, Canada, Germany, Australia and the United States and through requests to work with NGOs in Canada, the UK, Germany and Brazil and with federal and provincial governments in Canada.

Research Funding
Inclusionary practices project (2015-18) British Academy International Partnership and Mobility grant (PI).

Bingo Project, 2013-16 ESRC (Co-I).

National Financial Services Program, Schulich School of Business, "Access to financial services for small and microenterprise: What is the role of microcredit?" 2000-4(PI).

Commission on Systemic Racism in the Ontario Criminal Justice System 1992-5 (Commissioner and research lead).

Supervision
Toni has supervised more than 20 PhDs. She welcomes proposals for postgraduate research that engages with consumer financial services regulation, social and financial inclusion/exclusion, gambling regulation, critical race theory and intersectional feminist legal theory. 
Last updated