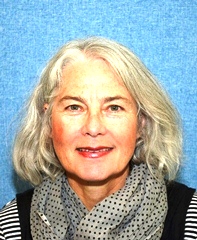 Dr Pamela M. White
Specialist Associate Lecturer
About
Since 2013, Dr. Pamela White has been a Specialist Assistant Lecturer, Kent Law School, University of Kent. 

Dr. White's teaching focuses on undergraduate and LLM modules in the fields of medical law, ethics, privacy, data protection law at the Kent Law School.

At Canterbury Christchurch University, Dr White teaches Medical Law (Level 6) to undergraduate law students. In 2018-19 she will convene as well a Health Law and Ethics module designed for students enrolled in the Health Science program. 

Previously she worked in Canada as Chief Privacy Officer Statistics Canada and held senior Director positions in departmental divisions such as Demography and Health Data Analysis.  She held a senior position at Canada's Assisted Human Reproduction Agency prior to its disbanding in 2012. 

Between 1999 and 2010, she lectured at University of Carleton, Department of Geography and Environmental Studies where she taught Cultural Geography and Qualitative Research Methods. 

She holds a PhD in Human Geography, McGill University and from Kent Law School, University of Kent a LLM (Distinction). Recently, she has been working towards a PhD by publication, Kent Law School.
Research interests
Dr White's research interests centre on Canada's misplaced reproductive law and laissz-faire regulation of fertility treatments. She uses assisted Canadian and USA reproductive registry information and birth registration data to examine compliance to professional fertility treatment guidelines and to profile surrogacy practices and outcomes. She has interviewed women and men about the decisions they have made regarding the use, donation, storage, and disposition of gamete and embryos. The focus of her work is to shed light on the lives lived in law, notably liminal spaces created by law and regulation. 
Teaching
Dr White's main teaching responsibility lies in the fields of Privacy, Data Protection and Cyber-security, Medical Law and Ethics at undergraduate level. At postgraduate level she focus on Cyber-security, Privacy, Data Protection and aspects of medical law including Death and Dying, Consent to Medical Treatment, Reproduction and Beginning of Life
Professional
National Gamete Trust Board Member, London

Canadian Fertility and Andrology Society Member

IAPP Member.

Publications
Article
White, P. (2018).

Commercialization, Altruism, Clinical Practice: What Explains Similarities and Differences in Californian and Canadian Gestational Surrogacy Outcomes?

Women's Health Issues

[Online]

28

:239-250

.

Available at

:

https://dx.doi.org/10.1016/j.whi.2018.01.004

.

Background: Surrogacy is growing world-wide. While recently some countries have sought to ban it, between 2010 and 2014 the number of babies born to gestational surrogates having IVF treatment in California doubled and in Canada, it grew by 35%. This paper seeks to fill identified knowledge gaps about the similarities and differences in the practices and outcomes of gestational surrogacy which in California operates on a commercial basis though in Canada, it is illegal to pay a surrogate. The paper focusses on the period 2010 to 2014 for which comparable American and Canadian national assisted reproduction technology information exist.
Study Design: A retrospective data analysis was performed using information on gestational surrogate multiple births obtained from Centres for Disease Control and Prevention National Assisted Reproductive Technology Surveillance System (NASS) and Canada's Assisted Reproduction Registry-Better Outcomes Registry and Network (CARTR-BORN). Multiple birth rates and transfers of multiple embryos were compared using relative risk analysis. Adherence to voluntary ASRM-SART and CFAS embryo transfer guidelines was modelled.
Findings: Among gestational surrogates, when donor ova embryos obtained from women aged less than 35 were used, embryo transfer guideline adherence was 42% in California and 48% in Canada.
Conclusions: Regardless of where on the commercial/non-commercial boundary North American surrogates reside, they are more likely to receive more donor ova embryos per IVF transfer than other IVF patients. Altruistic desire to assist childless couples and individuals create families along with clinic practices appear to play major roles in treatment decisions privileging the transfer two or more embryos.
Lessons for Practice and Policy: Third-party reproductive decision-making is complex and nuanced. If recent trends hold, surrogacy in both California and Canada will experience sustained growth. Given this dynamic situation, it is extremely important that IVF practices and guidelines build in provisions for surrogate patients.

White, P. (2018).

Moral Evils v. Health and Safety Evils: The Case of an Ovum 'Obtained' From a 'Donor' and Used By the 'Donor' in Her Own Surrogate Pregnancy

.

Canadian Journal of Family and the Law

[Online]

31

.

Available at

:

http://faculty.allard.ubc.ca/cdnjfl/

.

White, P. (2017).

Life on the Liminal Bridge Spanning Fertility and Infertility: A Time to Dream and a Time to Decide

.

Journal of Law and Medicine

.

White, P. (2017).

"One for Sorrow, Two for Joy?": American embryo transfer guideline recommendations, practices and outcomes for gestational surrogate patients

.

Journal of Assisted Reproduction and Genetics

[Online]

34

:431-443

.

Available at

:

http://link.springer.com/article/10.1007/s10815-017-0885-7?wt_mc=Internal.Event.1.SEM.ArticleAuthorOnlineFirst

.

In January 2016, Melissa Cook, a California gestational surrogate experiencing a multiple birth pregnancy following the in vitro fertilization (IVF) transfer of three embryos comprised of donor eggs and sperm provided by the intended father went to the media when the intended father requested that she undergo a fetal reduction because twins were less expensive to raise than triplets. Much of the legal interest in this case to date has centered on the enforceability of surrogacy contracts. However, the Cook case also raises troubling issues about fertility treatment practices involving gestational surrogates, twin preference, and third-party reproduction medical decision-making. This paper focuses on multipleembryo transfers in the context of U.S. surrogacy arrangements. Offering an original analysis of data obtained from the U.S. national assisted reproduction registry, it examines single- and multiple-embryo transfer trends over an eleven-year period (2003 to 2014). Findings reveal that recommended guidelines were followed in less than 42% of cases in 2014. The paper argues that ensuring equitable medical treatment for all recipients of IVF requires the adoption of treatment guidelines tailored to, and offering protections for, specific patient groups, and that, once in place, guidelines must be robustly implemented

White, P. (2016).

Hidden from view: Canadian gestational surrogacy practices and outcomes, 2001-2012

.

Reproductive Health Matters

[Online]

24

:205-217

.

Available at

:

http://dx.doi.org/10.1016/j.rhm.2016.06.006

.

This paper raises some troubling questions about the fertility treatments provided to Canadian gestational surrogates, women not genetically related to the child that they carry. Using information published between 2003 and 2012 by Canada's Assisted Reproduction Registry, the paper traces the growing incidence of births to gestational surrogates. The transfer of more than one embryo increases the chance of pregnancy and the incidence of multiple births, and while the incidence of multiple births has declined overall since 2010, gestational surrogates consistently experience a higher proportion of multiple births and experienced higher levels of multiple embryo transfers. In 2012, just 26% of gestational surrogates received a single embryo transfer compared to 47% of other in vitro fertilisation (IVF) patients. The paper suggests that renewed attention needs to be paid to the counselling provided to gestational surrogates and treatment consenting mechanisms used by IVF clinics and that review of the 2007 Canadian Medical Association surrogate treatment guidelines is warranted. Finally, the paper describes the difficulties in obtaining accurate data about Canadian assisted reproductive medicine. Without good data, it becomes far more difficult to identify the possibility of potentially harmful practices.

White, P., Michalowski, M. and Cross, P. (2006).

The West Coast Boom

.

Canadian Economic Observer

3

:2-12

.

n the early years of the new millennium, Canadians have come to recognize that the economic centre of gravity has shifted westward. With its trove of natural resources, Alberta has taken the leading role in this shift. Less prevalent is the realization that BC – the west beyond the west – has enjoyed a similar economic surge in the new century. Indeed, BC has been the only province to keep close to the pace of real output and job growth in Alberta in the last three years.1

This article looks at some of the reasons behind the recent rebound in the BC economy from its doldrums in the 1990s. It also examines how the current boom in BC differs from Alberta and what can be learned from Alberta's experience.

The strengthening of the BC economy since 2001 has already driven its unemployment rate to a record low, with the prospect of continued job growth as metals prices soar and the 2010 Olympics approach. The strain created by these shortages can only be alleviated in three ways: population growth, higher labour force participation, or better labour productivity. This paper looks at the scope for each of these in turn.

Pryor, E.

et al.

(1992).

Is 'Canadian' an Evolving Indigenous Ethnic group?

Ethnic and Racial Studies

15

:214-235

.

White, P. and Samuel, T. (1991).

Immigration and Ethnic Diversity in Urban Canada

.

International Journal of Canadian Studies

3

:68-85

.

Ethnic diversity and immigration are closely linked. The influence of cultural pluralism is unevenly felt across the country as settlement patterns of immigrants are regionally distributed. The paper examines the relationship and importance of immigration to the creation and maintenance of the cultural mosaic in urban Canada. Also explored are some of the longer term implications of ethnic diversity for ethnic and race relations in Canada.

White, P. (1990).

Ethnic Diversity in Canada

.

Statistics Canada

92

.

Samuel, T., White, P. and Perreault, J. (1987).

National Recording Systems and the Measurement of International Migration in Canada: An Assessment

.

International Migration Review

[Online]

21

:1170-1211

.

Available at

:

http://www.dx.doi.org/10.2307/2546509

.

This article provides a critical assessment of the adequacy of Canada's statistical sources on immigration and emigration for both scientific study and policy needs. These data collection systems are discussed: 1) registration systems, 2) the census, and 3) administrative records and surveys. The authors conclude that Canadian migration data systems have both strengths and weaknesses. The following are some of these strengths. 1) The census is a unique source of consistent, up-to-date information on the immigrant stock. 2) Surveys provide insights on attitudes towards immigrants. 3) Citizenship data tell how many immigrants have acquired Canadian citizenship. 4) When data gaps were noticed, special efforts were made to fill them. The following are some of the data systems' weaknesses. 1) The most significant weakness is the absence of data on the characteristics of emigrants and their destination. 2) Information on returning residents is limited. 3) Undocumented immigrants defy documentation and very little is known on this group. 4) There are only skimpy data on refugee claimants. 5) There are few analyses of the differential fertility, mortality, and nuptiality patterns of the immigrants and the Canadian born. 6) The rate of return of immigrants is unknown. 7) The number of Canadian students abroad and their field of study is unknown. 8) Information on change of status and enforcement is limited. 9) The de facto population of Canada is unknown since Statistics Canada enumerates and estimates only the de jure population. 10) Lack of coordination among the multiple agencies that collect data is a major weakness; data are often unavailable in the form in which, or time when, it is required.
Book section
White, P. (2015). 'A less than perfect law': The unfulfilled promise of Canada's Assisted Human Reproduction Act.

in:

Revisiting the Regulation of Human Fertilisation and Embryology

.

Routledge

.

Boyd, M., Goldmann, G. and White, P. (2000). Race in the Canadian Census.

in:

Dreidger, L. and Hali, S. eds.

Visible Minorities: Race and Racism in Canada

.

Ottawa

:

Carleton University Press

,

pp.

98-120

.

White, P., Badets, J. and Renaud, V. (1993). Measuring Ethnicity in the Canadian Census.

in:

Challenges of Measuring an Ethnic World

.

Proceeding of the Joint Canada-United States Conference on the Measurement of Ethnicity, Statistics Canada and US Department of Commerce

,

pp.

223-270

.

White, P. (1992). Challenges in measuring Canada's ethnic diversity.

in:

Hryniuk, S. ed.

20 Years of Multiculturalism: Success and Failures

.

Winnipeg

:

St. John's College Press

,

pp.

163-182

.
Internet publication
White, P. (2016).

Hidden from View: Canadian Surrogacy

[Internet publication]

.

Available at

:

https://impactethics.ca/2016/09/28/hidden-from-view-canadian-surrogacy

.

Gruben, V. and White, P. (2016).

Surrogacy in Canada Should Give Us Cause for Concern

[Internet publication]

.

Available at

:

http://www.theglobeandmail.com/opinion/surrogacy-in-canada-should-give-us-cause-for-concern/article32091525/

.

Recent media reports indicate that surrogacy services – an arrangement where a woman agrees to become pregnant and give birth for another individual or couple – are booming in Canada. But it is not just Canadians who are seeking surrogacy services. Much of the demand appears to come from those in foreign countries, such as Norway, who wish to be parents.

For many childless couples and individuals, including gay men, surrogacy may be one of the only ways to have a genetically related child.

Why might foreign surrogacy be on the rise in Canada?

White, P. (2016).

Canada is a booming foreign surrogacy destination

[Impact Ethics]

.

Available at

:

https://impactethics.ca/2016/04/14/canada-is-a-booming-foreign-surrogacy-destination/

.

White, P. (2014).

'Excess' Embryos for Human Pluripotent Stem Cell Research

[Impact Ethics]

.

Available at

:

http://impactethics.ca/2014/01/17/excess-embryos-for-human-pluripotent-stem-cell-research/

.

White, P. (2014).

Quebec's Assisted Human Reproduction Program

[Impact Ethics]

.

Available at

:

http://impactethics.ca/2014/07/15/quebecs-assisted-human-reproduction-program/

.

White, P. (2013).

Quebec government orders review of IVF funding

[Bionews]

.

Available at

:

http://www.bionews.org.uk/page_304097.asp

.
Monograph
White, P. (2007).

EKOS survey on Canadians' opinions of the electronic health record

.

Jointly funded by Health Canada, Canada Health Infoway and the Office of the Federal Privacy Commissioner

.
Forthcoming
White, P. and Busby, K. (2018). Desperately Seeking Surrogates:Thoughts on Canada's Emergence as an International Surrogacy Destination.

in:

Irwin Law

.

White, P. (2018). 'Why we don't know what we don't know' about Canada's surrogacy practices and outcomes.

in:

Critical Perspectives on Surrogacy

.

Irwin Law

.
Last updated