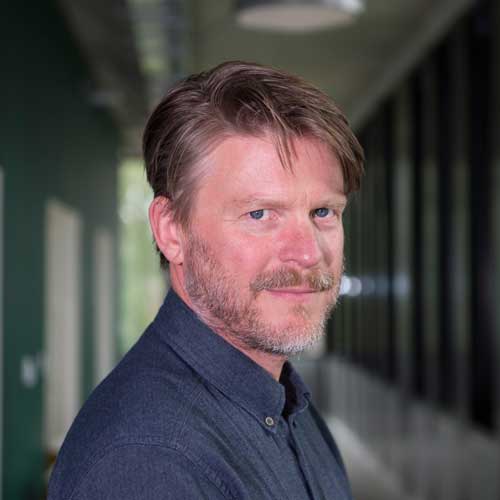 Per Laleng
Senior Lecturer in Law
Director of Mooting
Director of IT
Module Convenor
About
Per Laleng is a graduate of the University of Kent where he obtained a degree in English & French Law. He obtained an MPhil in Social and Political Theory from the University of Cambridge and was called to the Bar in 1994. Over the next 3 years he lectured at Kent before spending 8 years at the personal injury Bar, based in Liverpool. Whilst at the Bar, he specialized in industrial disease litigation but undertook a wide variety of work ranging across road traffic accidents, clinical negligence, employer's liability (particularly in relation to asbestos-exposure) and other forms of public liability.

Since returning to Kent in 2005, he has taught mostly within the Law of Obligations. He became a full-time lecturer in 2010 and was awarded the Social Sciences teaching prize in 2011 for his work as Director of Mooting, a post to which he was appointed in 2008. Between 2011 and 2016, he was nominated and/or shortlisted for the Kent Union Excellence in Teaching Prize, as well as both the lawcareers.net and OUP Law Teacher of the Year prizes. He obtained his PGCHE in 2012 and was appointed Academic Fellow at Inner Temple between 2012-15. He remains an Associate Academic Fellow at Inner Temple and is a member of Gray's Inn.

His research has historically focused on the law of tort, in particular on the question of causation in so-called toxic tort cases. His work in this area resulted in academic consultancy for the Appellants in the Supreme Court case of Sienkiewicz v Greif (UK) Ltd [2011] UKSC 10. His related interest in empirical and quantitative research methods has prompted a shift in focus towards artificial intelligence and the law

Per is a keen photographer and a long-suffering fan of Liverpool FC. 

Research interests
Civil liability for autonomous vehicles

Algorithmic accountability.

Teaching
Per's undergraduate teaching responsibilities span across Tort, Critical and Legal Reasoning and Mooting
Supervision
Mr Laleng spent 8 years practising as a barrister specialising in personal injury law. As such, Mr Laleng is happy to supervise candidates who wish to research in practice-related areas. 
Professional
Mr Laleng is an Associate Academic Fellow of the Honourable Society of the Inner Temple. He is an editor at Pro-VIDE law.
Last updated