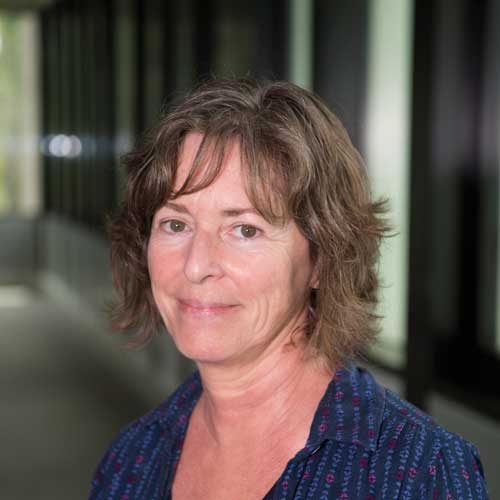 Professor Didi Herman
About
Didi has PhD, LLB and BA degrees. She is a graduate of the University of Warwick, Osgoode Hall Law School, and the University of Toronto.  She is currently researching the history of Israel/Palestine and her previous research has been in the areas of race, religion, gender, and sexuality.  She is the School's Research Assessment Exercise Coordinator and Chair of its Academic Promotions Panel.  She has previously held the positions of Director of Education, Head of School, Faculty Postgraduate Director, Director of Postgradaute Research, and Co-Director of Research.

Research interests
The history of Israel/Palestine.

Publications
Article
Cooper, D. and Herman, D. (2019). Doing activism like a state: Progressive municipal government, Israel/Palestine and BDS. Politics & Space.

Cooper, D. and Herman, D. (2013). Up Against the Property Logic of Equality Law: Conservative Christian Accommodation Claims and Gay Rights. Feminist Legal Studies [Online] 21:61-80. Available at: http://dx.doi.org/10.1007/s10691-013-9230-4.

This paper explores conservative Christian demands that religious-based objections to providing services to lesbians and gay men should be accommodated by employers and public bodies. Focusing on a series of court judgments, alongside commentators' critical accounts, the paper explores the dominant interpretation of the conflict as one involving two groups with deeply held, competing interests, and suggests this interpretation can be understood through a social property framework. The paper explores how religious beliefs and sexual orientation are attachments whose power has been unsettled by equality law. But entangled with this property is another—that held in workers' labour and public bodies' resources. Arguing against the drive to balance competing interests, the paper uses social property to illuminate the agonistic character of the stakes. At the same time, it questions property as a normative framework for sexual orientation and religious beliefs.

Jivraj, S. and Herman, D. (2009). 'It's difficult for a white judge to understand': Orientalism, Racialisation, and Christianity in English child welfare cases. Child & Family Law Quarterly 21:283-308.

Herman, D. (2008). "I do not attach great significance to it": Taking note of "The Holocaust" in English Case Law. Social and Legal Studies [Online] 17:427-452. Available at: http://dx.doi.org/10.1177/0964663908097079.

The first part of this article traces the history of the word 'holocaust' and the phrase 'the Holocaust' in English judicial discourse, both in cases where the mass killing of Jewish Europeans in the early 1940s was a relevant issue, and the many more cases where it was not. The second part of the article returns to a selection of the recent cases, arguing that when the Holocaust is referred to in contemporary judgments it tends to be spliced in as a form of stock footage, and suggest that this routinized manoeuvre succeeds in misremembering the past, rather than contributing to any substantive comprehension of the events the phrase is intended to describe. More than this, however, the uses of the Holocaust by the judges may also reinforce particularly English understandings of Jews and Jewishness. Far from acting as a mnemonic device to recall atrocity, the Holocaust can in fact act as an aid to remembering what it is 'the English' find distasteful and alien about 'the Jew'.

Herman, D. (2006). "An Unfortunate Coincidence": Jews and Jewishness in English Judical Discourse. Journal of Law and Society [Online] 33:277-301. Available at: http://www.blackwell-synergy.com/doi/pdf/10.1111/j.1467-6478.2006.00358.x.

This paper explores the neglected area of representations of Jews and Jewishness in English legal cases. In considering judicial knowledge of `the Jew', I ask three primary questions. First, how do English judges understand and represent `the Jew' and in relation to what material factors do these understandings and representations change? Second, how do English judges construct racial knowledge, what rhetorical technologies are fashioned and deployed? Third, are the effects of contemporary judicial racializations of Jewishness different in substance from earlier ones? The purpose of this paper is to study the encounter between English judges and `the Jew' in the twentieth century, eschewing a reading that centres `antisemitism' or `discrimination' in favour of one that focuses on the complex and contradictory narratives in these judgments and the kinds of work these narratives do.

Herman, D. (2005). "I'm Gay": Declarations, Desire, and Coming Out on Prime-Time TV. Sexualities [Online] 8:7-29. Available at: http://sexualities.sagepub.com/cgi/reprint/8/1/7.

Discourses of 'coming out' play a significant role in the construction of lesbian and gay sexualities, and in the politics of lesbian and gay movements. Although the critique of 'identity claiming' has been well established in the literature, popular culture representations of coming out have only recently begun to proliferate. My focus here is on prime-time television; I explore two lesbian coming out texts in some detail in order to consider how different forms of coming out have different meanings and effects. I argue this is due to the two competing discourses at work: identity versus desire. I also explore what these two seemingly different coming out moments share, how, at the end of the day, they may be more similar than it appears at first. And while much scholarship in the field prefers transgressive acts to identity declarations, I use these case studies to suggest that this critique may be misplaced.

Herman, D. (2003). "Bad Girls Changed My Life": Homonormativity in a Women's Prison Drama. Critical Studies in Media Communication [Online] 20:141-159. Available at: http://www.informaworld.com/smpp/content~content=a713764238~db=all~order=page.

This paper explores representations of sexuality in a popular British television drama. The author argues that the program in question, Bad Girls, a drama set in a women's prison, conveys a set of values that are homonormative. In other words, unlike other mainstream
television products that may have lesbian or gay characters within a prevailing context of heteronormativity, BG represents lesbian sexuality as normal, desirable, and possible. At the same time, BG reproduces dominant understandings of social relations in other areas, particularly around race. The broader significance of the series lies in its impact on viewers' lives, its nonconformity with dominant "gay market" images, and its significance as a space
within popular culture from which meanings of gender and sexuality can be contested.

Herman, D. (2001). Globalism's Siren Song: The United Nations and International Law in Christian Right Thought and Prophecy. Sociological Review [Online] 49:56-77. Available at: http://www.blackwell-synergy.com/doi/pdf/10.1111/1467-954X.00244.

The role of the American Christian Right (CR) as an international social movement has perhaps received less attention than it is due. In this article, I explore the underlying global vision of the CR, and the ways in which this vision shapes the CR's international political activism. I focus on the CR's construction of the United Nations, examining various CR genres including movement publications, fiction, and prophecy writing. I also attempt to analyse the CR's ideological stance in light of the literature on `religion and globalisation'.

Herman, D. (2000). The New Roman Empire: European Visions and American Premillennialists. Journal of American Studies 34:23-40.

Cooper, D. and Herman, D. (1999). Jews and other Uncertainties: Race, Faith and English Law. Legal Studies 19:339-366.

Herman, D., Whitty, N. and Thomson, M. (1999). Reflections, New Directions: Gender, Sexuality, and Law. Social and Legal Studies [Online] 8:307-311. Available at: http://sls.sagepub.com/cgi/reprint/8/3/307.

Cooper, D. and Herman, D. (1997). Anarchic Armadas, Brussels Bureaucrats and the Valiant Maple Leaf: Sexuality, Governance, and the Construction of British Nationhood through the Canada-Spain Fish War. Legal Studies 17:415-433.

Herman, D. (1996). Law and Morality Re-visited: The Politics of Regulating Sado-Masochistic Pornography and Practice. Studies in Law, Politics, and Society 15:147-166.

Herman, D. (1996). (Il)legitimate Minorities: The American Christian Right's Antigay Rights Discourse. Journal of Law and Society 23:346-363.

Herman, D. (1995). A Jurisprudence of One's Own?. Canadian Journal of Women and the Law [Online] 7:509-522. Available at: http://www.utpjournals.com/cjwl/cjwl.html.

Herman, D. (1994). 'The Good, the Bad, and the Smugly: Perspectives on the Canadian Charter of Rights and Freedoms. Oxford Journal of Legal Studies 14:589-604.

Herman, D. (1994). The Christian Right and the Politics of Morality in Canada. Parliamentary Affairs 47:268-279.

Herman, D. (1993). Beyond the Rights Debate. Social and Legal Studies 2:25-43.

Herman, D. (1991). Sociologically Speaking : Truth, Meaning, and the Legal Process. Journal of Human Justice 2:57-76.

Herman, D. (1990). Are We Family? Lesbian Rights and Women's Liberation. Osgoode Hall Law Journal 28:789-815.

Herman, D. (1990). Legal Education, Feminism, and the "Well-Intentioned Man". Journal of Legal Education 40:257-260.
Book
Herman, D. (2011). An Unfortunate Coincidence: Jews, Jewishness and English Law. Oxford University Press.

Herman, D. and Buss, D. (2003). Globalizing Family Values: The Christian Right's International Activism. USA: University of Minnesota Press.

With little fanfare and profound effect, "family values" have gone global, and the influence of the Christian Right is increasingly felt internationally. This is the first comprehensive study of the Christian Right's global reach and its impact on international law and politics.
Doris Buss and Didi Herman explore tensions, contradictions, victories, and defeats for the Christian Right's global project, particularly in the United Nations. The authors consult Christian Right materials, from pamphlets to novels; conduct interviews with people in the movement; and provide a firsthand account of the World Congress of Families II in 1999, a key event in formulating Christian Right global policy and strategy.

The result is a detailed look at a new global player-its campaigns against women's rights, population policy, and gay and lesbian rights; its efforts to build an alliance of orthodox faiths with non-Christians; and the tensions and strains as it seeks to negotiate a role for conservative Christianity in a changing global order.

Doris Buss is assistant professor of law at Carleton University in Ottawa. Didi Herman is professor of law at Kent University in the United Kingdom.

Herman, D. (1998). The Antigay Agenda: Orthodox Vision and the Christian Right. Vol. New Ed. USA: University of Chicago Press.

This text examines the values, beliefs, and rhetoric of the chief opponents of gay rights - the organizations of the Christian right. It traces the emergence of their antigay agenda and explores how and why the Christian right made antigay activity a top priority, and how it both extends and departs from their past politics. Combining the insights of sociology, legal studies, political science, history and literary criticism, the text discusses the Christian right's representation of male homosexuality and lesbianism. It illustrates the movement's ambivalence toward rights discourse on homosexuality, gender and race. Finally, the book shows how the Christian right balances its anti-state rhetoric with its ambitions for religious rule by examining Colarado's statewide repeal of local gay rights legislation through Amendment 2.

Herman, D. (1994). Rights of Passage: Struggles for Lesbian and Gay Legal Equality. Canada: University of Toronto Press.
Book section
Grabham, E. (2009). Intersectionality: Traumatic Impressions. In: Grabham, E., Cooper, D., Herman, D. and Krishnadas, J. eds. Intersectionality and Beyond: Law, Power and the Politics of Location. Routledge, pp. 183-201.

Cooper, D. (2008). Intersectional Travels through Everyday Utopias: The Difference Sexual and Economic Dynamics make. In: Grabham, E., Cooper, D., Herman, D. and Krishnadas, J. eds. Intersectionality and Beyond: Law, Power and the Politics of Location. Routledge-Cavendish, pp. 299-325.

Hunter, R. and De Simone, T. (2008). Identifying Disadvantage - Beyond Intersectionality. In: Grabham, E., Herman, D., Cooper, D. and Krishnadas, J. eds. Intersectionality and Beyond: Law, Power and the Politics of Location. Routledge Cavendish, pp. 159-182.

Williams, T. (2008). Intersectionality analysis in the sentencing of Aboriginal women in Canada: what difference does it make?. In: Cooper, D., Grabham, E., Herman, D. and Krishnadas, J. eds. Intersectionality and Beyond: Law, Power and the Politics of Location. London: Routledge.

Herman, D. (2005). "Juliet and Juliet Would Be More My Cup of Tea": Law, Sexuality, and Popular Culture. In: Freeman, M. ed. Law and Popular Culture. Oxford: Oxford University Press.

Herman, D. (2000). "The Gay Agenda is the Devil's Agenda: The Christian Right's Vision and the Role of the State". In: Rimmerman, C., Wilcox, C. and Wald, K. eds. The Politics of Gay Rights. Chicago: University of Chicago Press, pp. 139-160.

Herman, D. (1997). "And Then I Saw a New Heaven and a New Earth": Thoughts on the Christian Right and the Problem of 'Backlash. In: Roman, L. and Eyre, L. eds. Dangerous Territories: The Backlash Against Education. New York: Routledge, pp. 63-74.

Cooper, D. and Herman, D. (1995). Getting "the Family Right": Legislating Heterosexuality in Britain, 1986-91. In: Herman, D. and Stychin, C. eds. Legal Inversions. Philadelphia: Temple University Press.

Herman, D. (1993). The Politics of Law Reform: Rights Struggles into the 90s. In: Bristow, J. and Wilson, A. eds. Activating Theory. London: Lawrence and Wishart, pp. 245-262.

Herman, D. (1992). Sociologically Speaking : Truth, Meaning, and the Legal Process. In: Currie, D. and Maclean, B. eds. Re-Thinking the Administration of Justice. Halifax: Fernwood Publishing, pp. 150-168.
Edited book
Grabham, E., Cooper, D., Krishnadas, J. and Herman, D. eds. (2009). Intersectionality and Beyond: Law, Power, and the Politics of Location. United Kingdom: Routledge-Cavendish.

Herman, D. and Stychin, C. eds. (2000). Sexuality in the Legal Arena/Law and Sexuality. Vol. 1. Minnesota: Continuum International Publishing Group Ltd.

Herman, D. and Stychin, C. eds. (1995). Legal Inversions: Lesbians, Gay Men and the Politics of Law. Vol. 1. Philadelphia: Temple University Press.
Thesis
Kirton-Darling, E. (2016). Looking for Justice : The Family and the Inquest.

This thesis critically examines the claim that 'family' is at the heart of the contemporary inquest system, analysing the impact of this putative change on the construction of kinship, death and the legal. Adopting an interdisciplinary approach, it engages with socio-legal and cultural analyses of death; family and kinship scholarship; and critical legal scholarship on death and the state. In doing so it reveals the richness of the inquest as an area of law which has hitherto attracted relatively little attention but which merits extended exploration. Drawing on historical and jurisprudential materials in the first section, it provides an analysis of the changing historical form of the inquest, and argues that legislative and judicial reconfiguration of the inquest process since 2003 has fundamentally changed the nature of the system, most importantly in relation to the engagement of family prior to a final hearing. It argues that this engagement of the family affects the jurisdiction and form of an individual inquest, and developing this analysis, it explores a series of interviews undertaken with Coroners and officers in England. This empirical work deepens the earlier analysis, drawing insights from reflections on a set of vignettes which trouble the edges of ideas of family; emphasising the ways in which images of family and kinship are conceptualised and materialised through the unfolding of an individual inquest.
The central argument is that 'family' is a negotiated and constitutive feature of the inquest system; charged with overseeing dignity in a bureaucratic process, making substantive and transparent that which may be otherwise impenetrable and formal, and simultaneously determining the edges of the private and intimate. The thesis contends that an emphasis on meaningful connections to the deceased leads to a fluid construction of kinship, and a reimagination of the politics of both death and family. It argues that the inquest system, without narratives of kinship and connection, risks existing in a solely technocratic form in which 'disinterested decision-makers using objective, rationalist and universalised forms of knowledge justify decisions that are communicated in an expert language' (Morgan 2006, 246), and the family bring a 'tacit expertise that underpins shared experiences, values, symbols, identities and understandings, [providing] the tenor or texture of debate [that] transmits and generates a community because of its capacity to defy routinisation and the explicit codes of expert knowledge' (Morgan 2006, 259). Working through the inquest process and unpicking these contrasting forms of expertise, this thesis reveals the way in which an individual inquest is constructed through an endeavour to combine contrasting tensions; to blend a contingent, contextual, participative and meaningful process with the ceremony of a mini state funeral (Davis et al 2002), the collection of statistical information, and the setting of standards to prevent future deaths.

Sánchez GarcíaA. (2014). The Happy Judicialization of Sexual Rights: Abortion and Same Sex Marriage in Mexico.

This project studies one of the most intense moments of the judicialization of Mexican politics: the Mexican Supreme Court of Justice's intervention in the legal reforms on abortion and same sex marriage approved by the Legislative Assembly in Mexico City in 2007 and 2009. The cases stimulated the optimism of a transnational sexual rights agenda with images of progressive legal reforms and a responsive Court. But a study of the cases, it is argued here, reflects little engagement of the Supreme Court with human rights agendas of progressive images of judicial activism; instead, the momentum of judicialization speaks of a critical period of readjustment of authority in Mexico's democratic institutions.

Judicialization in Latin America is generally studied as the opening of constitutional courts to the citizenry and the establishment of tools for judicial review as the guarantor of constitutional rights in the new democracies. The Mexican experience of judicialization has been of a Court becoming the arbiter of conflicts between the executive and legislative branches of the government; it was historically initiated as a project to guarantee the stability of the political regime and the federal order. The Mexican Supreme Court evolved in democracy with a narrow formalist and self-constrained interpretation of human rights. The sexual rights cases were accepted by the Court when it was going through a compromising political period, and their successful decisions helped to moderate the legitimacy of the judicial tribunal, encouraging the attachment of social movements towards the Court, seen as a vehicle for social change.

The thesis recognises sexual rights as a location of enunciation and production of subversive knowledge, generating intimate processes of subjective empowerment that inform new relationalities across a political sphere which includes legal culture. Sexual rights guide the study of the Court and the desire of a better trajectory of judicialization. The legal reforms and their judicial interventions are presented as optimistic promises, as signs that anticipated something good to come, even though they did not fully deliver against such hopes. Part 1 presents a theoretical frame to engage with optimism and promises, aiming to relate to the strategies of critical optimism with which one as a researcher can evaluate the conditions in which different people can relate (or not) to desired futures. Chapter 1 is a theoretical consideration of promises and optimism, chapter 2 presents the optimistic development in the new constitutionalism in Latin America embodied in constitutional moments, or constitutional reforms. Part II presents the political context that precedes the cases: first, in chapter 3, with the history of Mexico City and the institutionalisation of opposition, and then, in chapter 4, with the establishment of tools for constitutional review in the Supreme Court. Part II is dedicated to the case studies.
Forthcoming
Herman, D. (2019). Christian Israel. In: Cooper, D., Dawan, N. and Newman, J. eds. Re-Imagining the State. Routledge.
Last updated