Our vision
While your academic school provides first-class teaching, supervision and facilities, the Graduate School's focus is on enhancing your overall experience. We create a stimulating intellectual environment, provide advanced skills training and give you academic and pastoral support when you need it.
We champion your interests across the University and ensure postgraduate programmes are innovative and distinctive. We listen to your views on current practices and welcome new ideas for change. The Graduate School Board is responsible for all aspects of postgraduate education. It includes student members and is one of many forums, alongside student representative systems in schools and faculties, where your voice can be heard.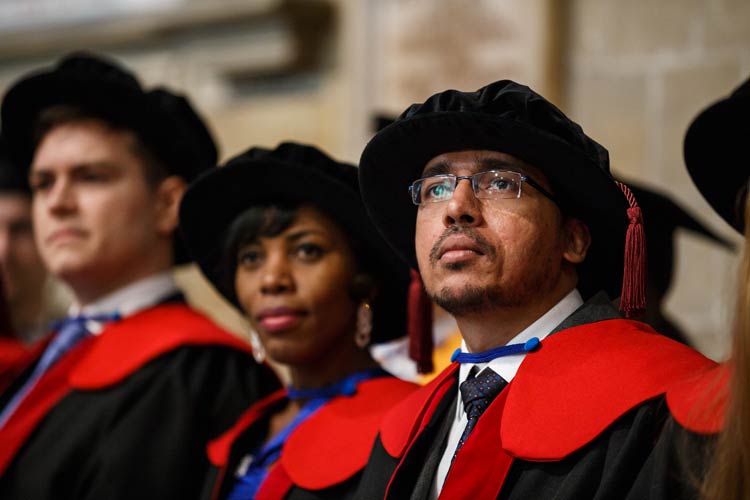 Skills training
The Graduate School organises specialist training for both taught and research students. The Global Skills Award is a series of lectures and workshops on global issues and is specifically designed to improve employability for taught Master's students.
The Researcher Development Programme equips our research students and postdoctoral researchers with a range of skills. It improves your effectiveness as a researcher and helps you to develop skills that will give you a range of career options.
The School also organises specialised advanced training workshops delivered by world-class researchers from a range of disciplines.
UK research councils
Kent cultivates links with relevant organisations nationally and internationally, giving you access to additional funding and helping you to build a network of contacts in your field. We have an excellent track record of securing funds from the UK research councils:
Doctoral training partnerships
We offer a range of research opportunities across the arts and humanities, social sciences, medical studies, and science and technology. We support your training and development through the following consortia:

These all provide studentships and a range of training and development opportunities for our postgraduate researchers.
Find a scholarship
Professional opportunities for postgraduates (POP)
Coordinated collaboratively by the Graduate School and Kent Innovation and Enterprise, POP is a short-term paid placement scheme for postgraduate researchers supported by Industrial Strategy funding and funding from the company or organisation.
The scheme aims to provide postgraduate researchers with the opportunity to extend their skills, knowledge and experience in a commercial environment whist contributing to the UK's long-term plan to boost the productivity and earning power of people throughout the UK.
If you would like the opportunity to undertake a short-term placement relating to one or more of the Industrial Strategy visions then this may be scheme for you.
Find out more about POP