Postgraduate Open Day
Join us at the Medway campus on Saturday 24 June or the Canterbury campus on Saturday 1 July. Meet our staff and students, find out more about our Master's and PhDs, and experience our stunning locations for yourself.
The programme offers a thorough grounding in postgraduate-level film. We are happy to consider applications from applicants with a background in either film or a related humanities subject.
Overview
The MA Film programme is taught by experts in Film and seeks to engage you with the key elements that make up the diverse nature of film and moving images.
The Film MA can also be studied between Canterbury and Paris, with the first term at our Canterbury campus and the spring term at our centre in Paris. It is also available in Paris only where you spend the entire year in the French capital.
About the Department of Film
The Film Department at the University of Kent is known for its excellence in research and teaching. Arts at Kent (including Film) was the only submission in the UK to achieve 100% 'world leading' assessments for both its impact and research environment in the Research Excellence Framework (REF) 2021. One of the largest European centres for the study of film, it has an established reputation going back 35 years. Approaching film as a dynamic part of our cultural experience, we encourage thinking about film as it emerges at the intersections of art, document and entertainment. Through theory and practice, individual research, student-led seminars and visiting speakers, we promote an environment in which postgraduate students are able to engage with the continuing vibrancy of cinema.
Studying film as a postgraduate at the University of Kent will give you the opportunity to experience our rich resources of academic expertise, library facilities and a campus-based film culture. We currently offer expertise in North American, European and Latin American cinemas. Our research and teaching will engage you in a dialogue with aesthetic, conceptual and historical perspectives, as well as with digital media and practice by research.
In 2014, the University opened a new 62-seat cinema named after the pioneering female film director Ida Lupino, which students can enjoy as part of their experience during their studies. The Lupino has state-of-the-art digital projection and sound, and has been created to provide an intimate atmosphere for film viewing.
Entry requirements
A first or second class honours degree in a relevant subject (or equivalent)
All applicants are considered on an individual basis and additional qualifications, professional qualifications and relevant experience may also be taken into account when considering applications.
International students
Please see our International Student website for entry requirements by country and other relevant information. Due to visa restrictions, students who require a student visa to study cannot study part-time unless undertaking a distance or blended-learning programme with no on-campus provision.
English language entry requirements
The University requires all non-native speakers of English to reach a minimum standard of proficiency in written and spoken English before beginning a postgraduate degree. Certain subjects require a higher level.
For detailed information see our English language requirements web pages.
Need help with English?
Please note that if you are required to meet an English language condition, we offer a number of pre-sessional courses in English for Academic Purposes through Kent International Pathways.
Form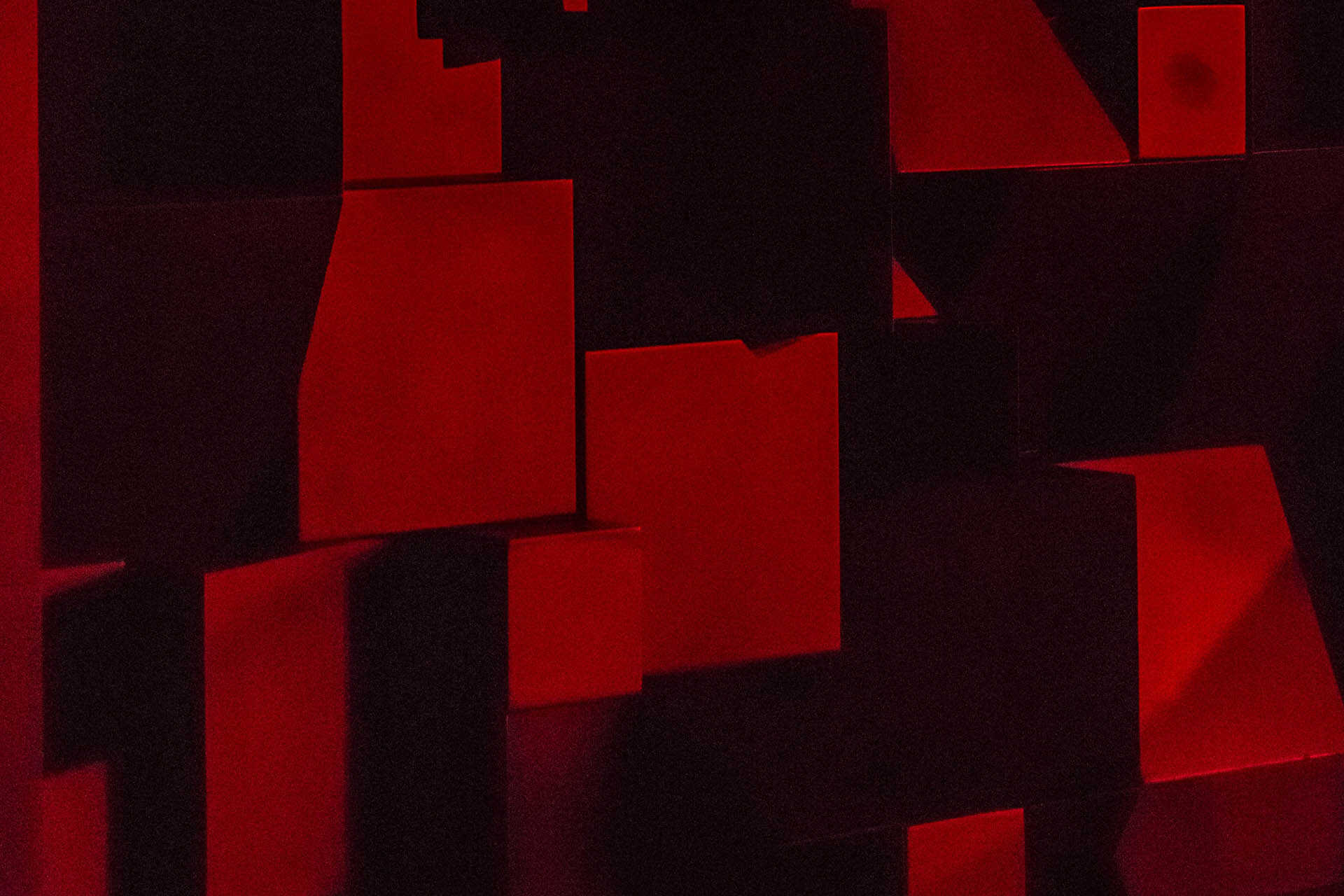 Sign up for email updates
Course structure
Duration: One year full-time, two years part-time
The programme consists of research training, two compulsory 30-credit modules and two 30-credit subject options. Teaching is primarily seminar-led, with some lectures. The dissertation is written under supervision.
Modules
The following modules are indicative of those offered on this programme. This list is based on the current curriculum and may change year to year in response to new curriculum developments and innovation. Most programmes will require you to study a combination of compulsory and optional modules. You may also have the option to take modules from other programmes so that you may customise your programme and explore other subject areas that interest you.
Compulsory modules currently include
Since the advent of recorded moving images as a potent sociocultural phenomenon and aesthetic form in the late nineteenth century, film and cinema have inspired a voluminous diversity of writing: utopian celebrations of a new art and leisure activity, fan mail to stars, jeremiads of impending moral doom, reviews and critiques, and, eventually, theoretical and empirical scholarship in the context of an academic discipline. This module makes this writing and thinking about film its central focus. Although particular topics and emphases vary from year to year, responding to current public discussions and cutting-edge research, the course maintains its focus on empowering students to be able to better read, understand, test, apply and interrogate complex conceptual thinking on film; to recognise the purposes and audiences of diverse forms of writing about film; to rigorously debate and formulate theoretical questions about film and media culture; and to bring these insights to bear on exemplary film screenings.
Film Studies, a relatively young academic discipline, traces its origins to both the humanities and social sciences. Although some of contemporary Film Studies derives from the literary traditions of genre, thematic or textual analysis, major swathes of the field are now delving into wider and often interdisciplinary investigations of aesthetic, technological, economic and/or social formations of cinema, film and wider media culture. This module acquaints students with a variety of sources, methods and methodologies currently used in film scholarship and how to talk about them in rigorous ways. It empowers students to read and understand how researchers in the discipline strategically use sources and methods to answer research questions and advance knowledge, and to be able to apply these insights in their own research and enquiry. In carrying out this investigation students will be encouraged to work with archives and primary sources, and to critically evaluate received histories by interrogating methodological procedures and assumptions. Students will apply their acquisition of knowledge, for example, by compiling annotated bibliographies, annotated portfolios of sources, short writing exercises and then writing an essay on an aspect of film history that includes a reflection on the sources and methods used. The choice of time period(s) and case studies will differ from year-to-year, depending upon the expertise of the module convenor.
Optional modules may include
The course trains students to communicate confidently and professionally about film form, style, and technique in a variety of spoken, written, and audio-visual formats (e.g. oral presentations, writing, video-essays and/or podcasts). Students will study the theoretical frameworks and specialised terminology which they need to produce accurate, coherent, and effective film analysis. Students will also learn to reflect critically on filmmaking from a variety of modes, genres, historical periods and national traditions (including, where applicable, their own filmmaking).
This module focuses on the skills of advanced research writing, providing the training needed to research, plan and communicate with confidence for an academic audience. The course will trace the process through which research is consolidated and prepared for the academic essay, highlighting the importance of structure, signposting and clarity of expression. The course will enable students to refine and develop the skills of constructing a sophisticated argument which engages critically with appropriate scholarship and is clearly articulating an intervention. The module is research-led, meaning the topic through which such skills are developed will be chosen by the course convenor to reflect her/his own research interests. The course will therefore also engage directly with current, innovative research and allow students to gain an understanding of the discipline's larger research community and activities.
You have the opportunity to select elective modules in this stage.
Compulsory modules currently include
The dissertation is your opportunity to really explore the aspects of Film Studies that interest you most. You are encouraged to read as widely as you can. Exploit the Templeman library resources, and all the on-line facilities available to you through the library portals. Of course, watch relevant films too. The more research you do, the richer your experience.
You can begin your independent dissertation research at any point and t is good idea to do have done some groundwork before you meet your supervisor.
The main period for supervision is in the summer term, when you can expect to meet with your supervisor to discuss the progress of your reading and writing. You can expect up to four supervisory meetings, reasonably spread across the term.
You should also arrange to meet your supervisor once in the Spring term in order to discuss the focus of your project, and also the kind of research you could begin to undertake in the Spring and Summer terms.
The summer vacation period is a period of independent research, and supervision is not available.
Your supervisor may agree to give you email feedback on a section of your draft during the summer vacation period, but you will need to arrange that with them well in advance.
Teaching
Teaching and assessment
Assessment is by coursework and the dissertation.
Programme aims
The programme aims to:
develop your understanding and skills to a notably higher level of sophistication and achievement (appropriate to an Master's level award) than would be expected at degree level, such that you leave the programme with a substantial analytic and critical understanding of film and film studies
develop your understanding and skills to the level necessary for entry into a research programme in Film Studies
develop your ability to think independently, argue with clarity and force, to discern areas of research interest within the field and be able to frame viable research questions
provoke reflection on areas of critical and theoretical approaches to cinema and its context
nurture the intellectual skills cited above in the context of written work (essays and dissertations) as well as in the context of interpersonal interaction (seminars, research papers, supervision)
attract outstanding students irrespective of race, background, gender, and physical disability, from both within the UK and from overseas
develop existing and new areas of teaching in response to the advance of research and scholarship within the subject, as well as new developments in filmmaking practice.
Learning outcomes
Knowledge and understanding
You gain knowledge and understanding of:
the techniques which comprise film and related, moving audio-visual media, and the ways in which they are used to create meaning and experience
concepts and practices integral to the production and reception of films, including authorship, genre, industry, stardom, style, modernity, national and transnational cinemas
conceptualisations of our engagement with film, including the cultural, aesthetic, industrial and economic contexts in which viewing and exhibition occurs
critical approaches to film, including an understanding of the historical and contemporary debates within film theory
film histories and historiography, particularly as it informs the concepts and practices cited in the second point above.
Intellectual skills
You develop intellectual skills in:
constructing arguments and produce evidence appropriate for research at Master's level
the ability to reflect critically on debates within the conceptual practices of the discipline
designing and implementing research projects informed by interdisciplinary approaches in the humanities.
Subject-specific skills
You gain subject-specific skills in:
articulating, in written and oral contexts, an understanding of film commensurate with the first four programme aims noted above
analysing narrative and other forms and structures shaping films
the ability to draw on interdisciplinary intellectual knowledge, methods and techniques drawn from other disciplines (such as psychoanalysis, philosophy, and literary theory) in the study of film
mastery of the vocabularies developed to enhance the analysis and understanding of film and related media
analysing, with precision, the images and sounds which comprise films.
Transferable skills
You gain the following transferable skills:
the ability to communicate effectively in both oral and written contexts, at a level appropriate for the conduct of original research
the ability to create, manage and self-direct essays and research projects, with the advice and supervision of teaching staff
the ability to integrate skills of argument and reasoning with those of empirical observation
the ability to contribute effectively to the exploration of a question or problem in the context of group discussion and analysis, through a combination of intervention, leading of discussion, and focussed attention to others
the ability to deploy the subject-specific understanding of the nature of film and related media – in relation to, for example, social and ethical questions – in the context of participation in society as workers and citizens
the ability to use various IT skills, ranging from word-processing and audio-visual presentation to research through web-based sources, at a level of sophistication commensurate with the production of original research.
Fees
The 2023/24 annual tuition fees for this course are:
Home full-time

£9500

EU full-time

£13500

International full-time

£18000

Home part-time

£4750

EU part-time

£6750

International part-time

£9000
For details of when and how to pay fees and charges, please see our Student Finance Guide.
For students continuing on this programme fees will increase year on year by no more than RPI + 3% in each academic year of study except where regulated.* If you are uncertain about your fee status please contact information@kent.ac.uk.
Your fee status
The University will assess your fee status as part of the application process. If you are uncertain about your fee status you may wish to seek advice from UKCISA before applying.
Additional costs
General additional costs
Find out more about general additional costs that you may pay when studying at Kent.
Funding
Search our scholarships finder for possible funding opportunities. You may find it helpful to look at both:
Scholarships
We have a range of subject-specific awards and scholarships for academic, sporting and musical achievement.
Search scholarships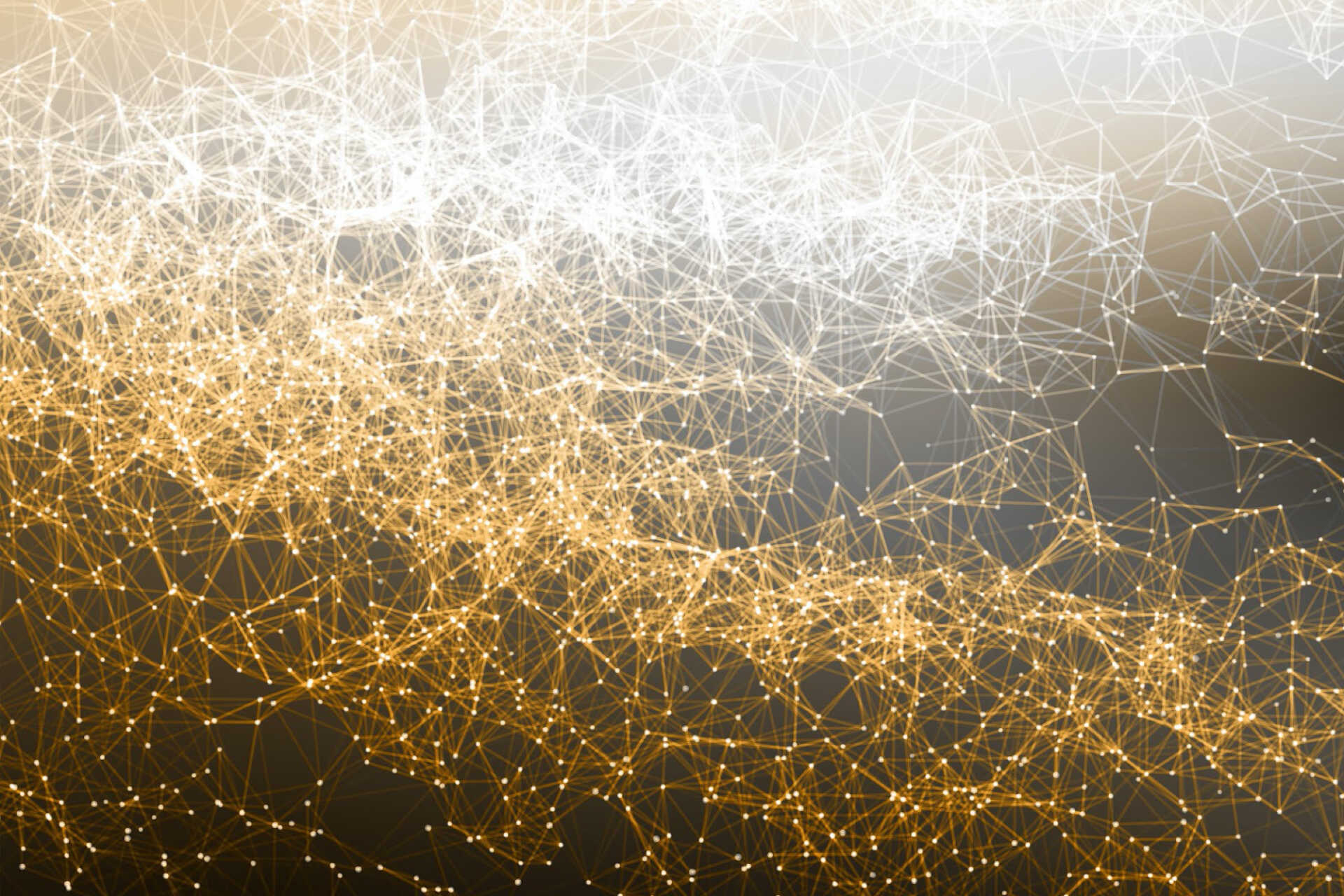 Independent rankings
In the Research Excellence Framework (REF) 2021, 100% of our Music, Drama, Dance, Performing Arts, Film and Screen Studies research was classified as 'world-leading' for impact and environment.
Following the REF 2021, Music, Drama, Dance, Performing Arts, Film and Screen Studies at Kent was ranked 9th in the UK in the Times Higher Education.
Research
Research areas
Film, Media and Culture Research Group
The Group's main objective is to support and produce cutting-edge research in the areas of film, media and culture. The Film, Media and Culture Research Group has interests in aesthetics, social roles, discursive formations, cultural meanings, psychological effects and/or economic realities. Drawing together scholars from across the University – including Arts, European Culture and Languages, Digital Arts and Engineering, History, English and American Studies, Law, Sociology and beyond – the Group has a lively, research culture. Through our journal Film Studies and pioneering research projects and outputs we actively seek to shape the field, open lines of communication with the local community and engage with colleagues worldwide.
Aesthetics Research Centre
The Aesthetics Research Centre (ARC) coordinates, enables and promotes research in philosophy of art and aesthetics at the University of Kent. It is embeeded in the analytic tradition, and it is deeply committed to making connections and exploring synergies with other approaches to thinking about art and culture. ARC comprises a vibrant community of staff and postgraduate students across the School of Arts and the Department of Philosophy, and its activities include an annual programme of research seminars, workshops, symposia and conferences.
Histories: Art, Drama and Film Research Group
The Histories Research Group brings together staff and post-graduate students from across the School of Arts whose research involves a cultural historical approach to their field. It holds regular research seminars and supports student-led initiatives, such as organizing conferences.
Performance and Theatre Research Group
The Performance and Theatre Research Group's mission is to create a warm and dynamic research community, welcoming everybody from 'Fresher to Professor'. We are a delightfully broad church, with well-established expertise in a broad range of subjects, including theatre history, performance and health, theatre and cognition, physical acting, applied theatre, performance and philosophy, performance and politics, European theatre, Greek theatre, theatre and adaptation, audience studies, cultural industries, variety theatre, puppetry, dance theatre, popular performance and stand-up comedy. We embrace a diversity of methodologies including, for example, Practice as Research, archival and participatory methods.
Careers
Arts graduates have gone on to work in a range of professions, from museum positions and teaching roles to film journalists and theatre technicians. Our graduates have found work at Universal Pictures, the London Film Festival and other arts, culture and heritage-related organisations, as well as in film production, as editorial assistants and as web designers.
Study support
Postgraduate resources
Film at Kent has excellent viewing and library facilities, with a large number of films screened weekly during term-time the custom-designed Lupino Cinema. The Templeman Library has extensive book and specialist journal holdings in film and related areas; there is also a large and growing reference collection of film on DVD and Blu Ray, with individual and group viewing facilities. The Department also benefits from the presence of the Gulbenkian Cinema on campus, which runs a varied programme of new releases and classics.
In 2010, we moved into the purpose-built, and RIBA award-winning, Jarman Building. The new building is home to a range of professional standard editing and studio facilities, plus a dedicated postgraduate centre and teaching and social spaces.
Internationally recognised research
Our staff produce internationally recognised research at the intersection of film theory, history, practice, and the conceptual and stylistic analysis of moving image media. Based on this expertise, we are able to support research across a wide range of topics, including: moving image theory, history and criticism; American, European and Latin American cinemas; British Cinema; the avantgarde; and digital media and animation. There are also close connections between Film and the Aesthetics Research Group.
The Centre for the Interdisciplinary Study of Film and the Moving Image promotes our excellence in research and hosts a range of research events including symposia, visiting speakers and workshops.
Film-making
The Department embraces filmmaking and practice-based research in film and media. Richard Misek is a leading video essayist. His feature-length documentary Rohmer In Paris (2013) has been screened at over twenty film festivals on five continents, and exhibited at venues including the British Film Institute, the Barbican Centre, the National Gallery of Art (Washington D.C.), the Museum of Moving Image (New York), Forum des Images (Paris), and the Louisiana Museum (Denmark). He has been Primary Investigator on two Arts and Humanities Research Council projects exploring audiovisual film and media studies (2016-18), and has recently produced a series of virtual reality video essays in collaboration with world-leading Melbourne-based VR studio Vrtov and the British Film Institute. Lawrence Jackson worked in various crew capacities in the UK film industry for three years before working in-house, then freelance as a Bi-Media Producer for BBC Northern Ireland Drama. As writer-director, he has five short films and as producer-director, around 50 hours of radio drama to his name. The shorts, shot in locations from Margate to Northern Ireland and Prague to Newcastle, have been shown at the Munich Film Festival, London's ICA Cinema and on BBC2.
Dynamic publishing culture
Staff publish regularly and widely in journals, conference proceedings and books. They have recently contributed to journals including: Screen; Cinema Journal; October, The Moving Image; Animation; Games and Culture; Journal of Film and Video; Film History, Film Criticism and Early Popular Visual Culture. They have recently published books with Oxford University Press, University of Amsterdam Press, Rutgers University Press, Palgrave Macmillan, Columbia University Press, University of Minnesota Press, I.B. Tauris, Wiley-Blackwell, and Cineteca di Bologna. The peer-reviewed journal Film Studies is edited by staff at the department.
Global Skills Award
All students registered for a taught Master's programme are eligible to apply for a place on our Global Skills Award Programme. The programme is designed to broaden your understanding of global issues and current affairs as well as to develop personal skills which will enhance your employability.
Apply now
Learn more about the application process or begin your application by clicking on a link below.
You will be able to choose your preferred year of entry once you have started your application. You can also save and return to your application at any time.
Apply for entry to:
Contact us
United Kingdom/EU enquiries
MA at Canterbury
Admissions enquiries
T: +44 (0)1227 768896

Subject enquiries
T: +44 (0)1227 823177
F: +44 (0)1227 827846