Postgraduate Open Day
Join us at the Medway campus on Saturday 24 June or the Canterbury campus on Saturday 1 July. Meet our staff and students, find out more about our Master's and PhDs, and experience our stunning locations for yourself.
Develop your voice as an artist, your skill as a theatre-maker, your critical thinking and your industry and business knowledge by joining our MA Theatre Making. Firmly embedded in Kent's thriving creative landscape, this course will prepare you for making theatre and performance in, and in response to, the world today.
Overview
The MA Theatre Making is intended for graduates from theatre and performing arts degrees and other related subjects, as well as emerging theatre artists who want to further pursue their experimentation with advanced theatre-making practices as an individual and/or company.
The challenging interdisciplinary curriculum will help you develop skills in a range of approaches to making performance, drawing on techniques from directing, devising, ensemble performance and performance art.
You will test ideas and various creative roles through intensive laboratory projects; conceive, develop and manage a full-scale creative project at an advanced level; and engage in critical discourse through academic study to support your work as a 'thinking practitioner'.
The course also equips you with the ability to document and reflect on your practice, provides you with industry knowledge such as fundraising strategies and marketing, and gives you the opportunity to develop a portfolio with which to launch into professional artistic work.
Why study Theatre Making at Kent?
A wide range of expertise
You will benefit from studying with a staff team of leading specialists in the field of theatre and performance, whose teaching is informed by their own creative practice and world-leading research across subjects such as contemporary performance practice, community/participatory performance, arts and health, physical theatre, comedy and popular performance, theatre and conflict, Shakespeare, and European theatre.
Students regularly connect with the Department's exciting activities in a range of areas, including participatory dance theatre (Moving Memory); autism, identities and creativity (Playing A/Part); Chekhov technique in and beyond theatre (The Chekhov Collective UK); activities and performance projects linked to the European Theatre Research Network; our Funny Rabbit Comedy Club; performance opportunities offered by the Gulbenkian Theatre; and much more.
Join a supportive creative community
Drama at Kent is distinctive for developing and supporting innovative arts professionals, both through our programmes and our bespoke Graduate Theatre Company Scheme. We celebrate our alumni's achievements and contributions to the arts and to communities, including Olivier Award winners, companies leading in inclusive practice, internationally recognised playwrights and actors, industry-shaping producers, and so much more. You can hear from our alumni directly via our ProperJob Gradcast, the podcast that asks how Kent Drama alumni have built their career as artists.
Become part of a vibrant academic network
Postgraduate Drama and Theatre studies at Kent is a vibrant hub for the development and supervision of creative practice and research. We encourage postgraduate students to make use of our close links and contacts with local, national and international (especially European) theatre companies, venues, artists and research projects, to enhance their research- and professional development.
Drama at Kent was amongst the first Departments in the UK to offer, since the late 1990s, MA and PhD degrees by practice-as-research. Our international staff team of leading and emerging researchers and practitioners has an excellent reputation for research and supervision, ranking in the top ten of UK institutions for research excellence in our subject in 2022.
Excellent facilities
The School of Arts' award-winning Jarman Building offers professional standard drama facilities, along with social spaces and a dedicated centre for postgraduate students. In addition to the two performance studios and the Gallery in the Jarman Building, Drama & Theatre facilities across the Canterbury campus include two further theatre spaces – the 113-seat Aphra Theatre (a courtyard-type gallery theatre space) and the Lumley Theatre, which is a flexible and adaptable studio space – as well as further rehearsal facilities in Eliot College and an extensively equipped construction workshop and costume collection.
About the School of Arts
Postgraduate Drama and Theatre studies at Kent has a very strong reputation for research and supervision in contemporary theatre and performance. We are the home of two renowned international research centres, the European Theatre Research Network (ETRN) and the Centre for Cognition, Kinesthetics and Performance (CKP).
The wide-ranging interests of our international team of leading and emerging researchers (from the UK, Australia, Greece, Germany, France and other countries) include research strengths in contemporary performance, applied theatre, Shakespeare, 18th-century theatre, multimedia performance, popular performance, theatre directing and dramaturgy, and physical acting.
Our distinctive focus at Kent is on theatre as practice, whatever the topic, area, mode and methodology of research. We were the first department in the country to offer, since the late 1990s, MA and PhD degrees by practice-as-research. We encourage postgraduate students to make use of our close links and contacts with local, national and international (especially European) theatre companies, venues, schools and artists, both for research and to encourage professional development.
The School of Arts' award-winning Jarman Building offers professional standard drama facilities, along with social spaces and a dedicated centre for postgraduate students. In addition to the two performance studios and the Gallery in the Jarman Building, Drama & Theatre facilities across the Canterbury campus include two further theatre spaces – the 113-seat Aphra Theatre (a courtyard-type gallery theatre space) and the Lumley Theatre, which is a flexible and adaptable studio space – as well as further rehearsal facilities in Eliot College, a sound and simulation suite, and an extensively equipped construction workshop and costume collection.
Entry requirements
A first or second class honours degree in a relevant subject (or equivalent)
All applicants are considered on an individual basis and additional qualifications, professional qualifications and relevant experience may also be taken into account when considering applications.
International students
Please see our International Student website for entry requirements by country and other relevant information. Due to visa restrictions, students who require a student visa to study cannot study part-time unless undertaking a distance or blended-learning programme with no on-campus provision.
English language entry requirements
The University requires all non-native speakers of English to reach a minimum standard of proficiency in written and spoken English before beginning a postgraduate degree. Certain subjects require a higher level.
For detailed information see our English language requirements web pages.
Need help with English?
Please note that if you are required to meet an English language condition, we offer a number of pre-sessional courses in English for Academic Purposes through Kent International Pathways.
Form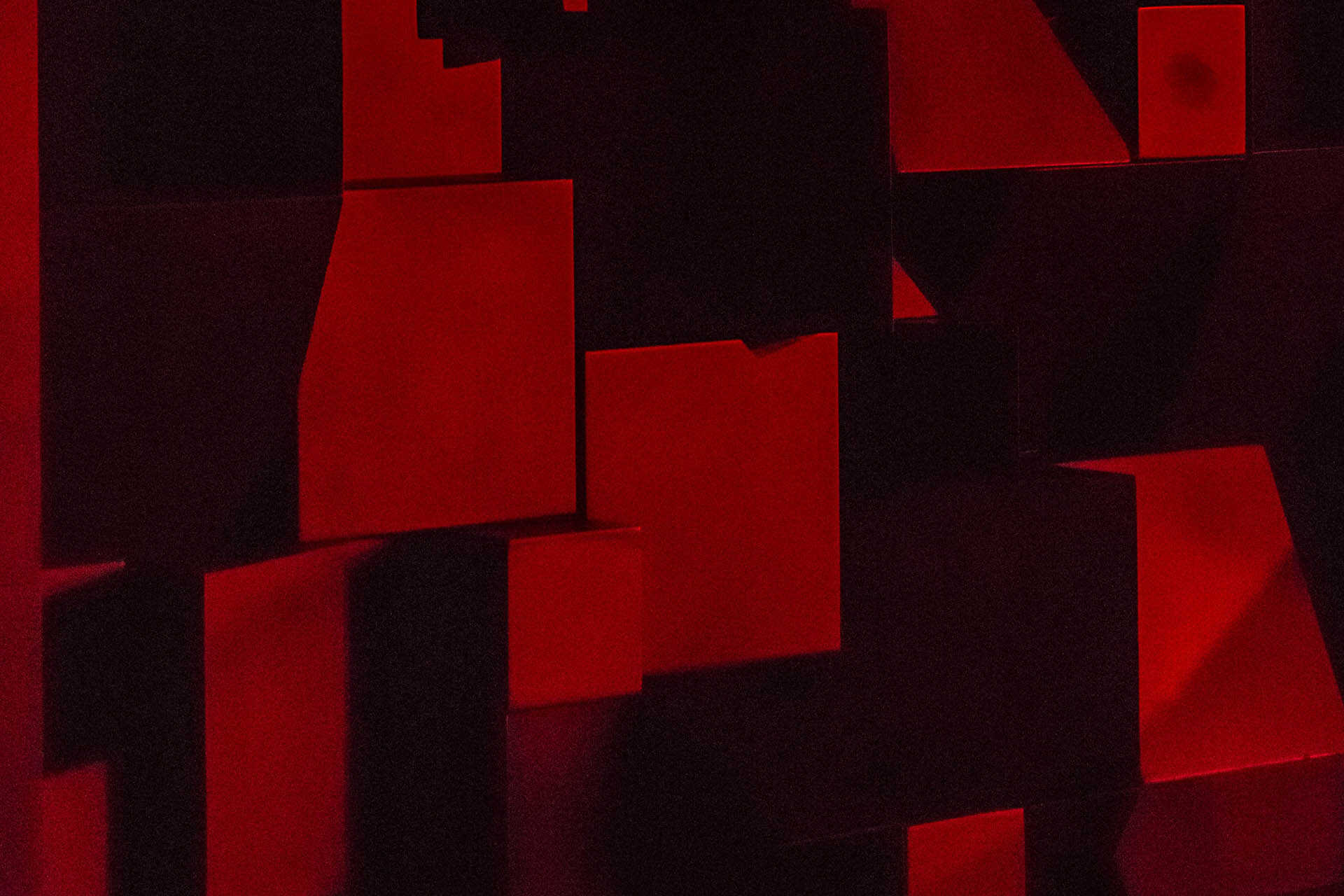 Sign up for email updates
Course structure
Duration: 1 year full-time, 2 years part-time
In this course, you learn how to make and think about theatre in a way that challenges conventional assumptions and boundaries. We also prepare you for the world of work by giving you opportunities to network with professionals and practise how to raise funding and market your portfolio. Over the course of the year, you will be taught by academics who are international experts in their fields.
Modules
The following modules are indicative of those offered on this programme. This list is based on the current curriculum and may change year to year in response to new curriculum developments and innovation. Most programmes will require you to study a combination of compulsory and optional modules. You may also have the option to take modules from other programmes so that you may customise your programme and explore other subject areas that interest you.
Compulsory modules currently include
Compulsory modules currently include
Throughout their studies on a taught Masters-course, students will elect to develop and pursue an academic or creative project into a specific topic related to the field of study, thus increasing their potential as appropriate for a postgraduate degree. They will also develop their creative voice as a theatre practitioner, their ability to contextualise and analyse their own creative practice. Students will start shaping and preparing their project ideas supported by mandatory seminars in academic writing, research skills and resources, and practice as research (PaR). Students will present their work in progress in Summer Term at a Postgraduate Work in Progress Conference organised by the Department, and they will submit their final dissertation by 31st August.
While building on research and creative practice undertaken previously on their course, and the opportunity to extend any further aspects previously discussed, the topics and submission cannot duplicate material previously submitted for examination as part of the MA-programme.
Teaching
Teaching and assessment
Assessment consists of 100% coursework, including essays, performances, funding budgets, reviews, written reflections on own practice, analysis of professional practice, presentations, reports, placements, practice-as-research portfolios.
Programme aims
Offer an excellent learning experience through advanced engagement with a range of contemporary forms, styles and practices of theatre making and their histories in Britain and Europe more widely, such as for instance performing, directing, devising, ensemble work, performance art, puppetry or applied theatre.
Provide the opportunity for students to try out different roles and gain multiple competencies in theatre making, reflecting a fluid understanding of task division within professional practice.
Develop students' comprehensive understanding and critical awareness of theoretical developments in the field of theatre and performance studies through research-led teaching and engagement with creative activities within the Department and School of Arts.
Develop students' analytical, critical, conceptual, methodological and practical skills, and prepare them for further postgraduate research beyond Masters level.
Foster the abilities of students as critical and creative thinkers, and as independent and self-motivated learners and makers, and equip them for employment and/or independent artistic careers.
Offer master classes led by nationally and internationally celebrated companies, venues, directors and artists, therefore enhancing the students' networking opportunities.
Offer a mixed mode programme of studio-based and classroom-based teaching, which embraces the legacy and ethos of Practice as Research.
Foster students' engagement with theatre making practices beyond the UK, by building on the Department's close international ties, reflecting Kent's position as the UK's European University.
Attract intellectually able and talented students from different backgrounds in the UK, Europe and overseas by offering a variety of delivery modes, including FT and PT.
Learning outcomes
Knowledge and understanding
The histories, genealogies and current configurations of theatre and performance forms, practices and traditions, including but not limited to performing, directing, devising, performance art, and applied theatre.
Wide aesthetic, political, social, and intellectual contexts of drama, theatre and performance in Britain and Europe, and their funding landscapes.
Critical, artistic and conceptual paradigms of performance in order to comprehend, assess and intelligently engage with the work of significant practitioners and theorists in the field.
The wider interdependence of creative practice, critical theory, production processes and cultural policies in Britain and Europe.
The inherent interdisciplinary and trans-national location and context of theatre art and performance practice, and its relation to the public and audiences.
Innovative, challenging and informed methods and practices of making performance; the processes of rehearsal, writing, scoring, devising, scenography, choreography, staging, promotion and training techniques.
Intellectual skills
The ability to understand and assess the range of approaches to professional theatre making, beyond narrow subdivisions and categories.
The ability to critically reflect on and evaluate various traditions, theories, contexts, ideas and ideologies that shape theatre making practices, both past and present, both in relation to professional productions and the students' own work.
The ability to creatively and imaginatively engage with texts for theatre and other theatre making sources, such as objects, costumes, images, music, ideas.
The ability to understand the interplay between theory, academic research and artistic practices, and their mutual enrichment, and engage in practice as research.
The ability to work collaboratively on performance projects within given parameters and the ability to negotiate the various creative, artistic and administrative aspects of theatre making.
The ability to communicate ideas, information, critique and analysis in a professional or scholarly register, as required by a variety of audiences, both in a written or oral format.
Subject-specific skills
The advanced ability to practice and combine a variety of theatre making techniques such as directing, performing devising, performance art, applied theatre or puppetry– to further theatre and performance aesthetics.
The ability to carry out sophisticated conceptual research required prior to the creation of theatre making productions.
The ability to effectively organise collaborative work and/or lead rehearsals, and to work as creative producers of own companies, generating marketing material, funding bids and professional CVs.
The ability to develop, individually or in collaboration with an ensemble, productions that creatively engage with, and critically respond to, pre-existing material, such as texts, images, narratives, ideas, sounds, places, contexts, music and objects.
The ability to undertake nuanced academic research, including the ability to productively deploy practice-as-research methodologies, bibliographical and archival documentation techniques, advanced textual and performance analysis.
The ability to support creative work with rigorous academic research, appropriate documentation, and efficient conceptual and methodological considerations.
Transferable skills
The confidence to work in collaboration with others efficiently in teams, the ability to negotiate group dynamics and handling and solving interpersonal issues, as well as the ability to exercise leadership and project management skills.
The ability to articulate, critique and disseminate advanced and sophisticated ideas effectively, in a way that advances knowledge, both verbally and in writing, demonstrating competence in engaging a range of different audiences.
The ability to take personal responsibility to define, manage and complete a project over a sustained period of time in a disciplined way and within specified allocations of time, space and/or budget.
The ability to work and learn independently and autonomously, prioritise, manage one's time and meet deadlines.
The ability to reflect on one's learning in order to be able to continuously expand one's skills and knowledge base independently.
An awareness of health and safety issues and risk assessment.
Fees
The 2023/24 annual tuition fees for this course are:
Home full-time

£9500

EU full-time

£13500

International full-time

£18000

Home part-time

£4750

EU part-time

£6750

International part-time

£9000
For details of when and how to pay fees and charges, please see our Student Finance Guide.
For students continuing on this programme fees will increase year on year by no more than RPI + 3% in each academic year of study except where regulated.* If you are uncertain about your fee status please contact information@kent.ac.uk.
Your fee status
The University will assess your fee status as part of the application process. If you are uncertain about your fee status you may wish to seek advice from UKCISA before applying.
Additional costs
General additional costs
Find out more about general additional costs that you may pay when studying at Kent.
Funding
Search our scholarships finder for possible funding opportunities. You may find it helpful to look at both:
Scholarships
We have a range of subject-specific awards and scholarships for academic, sporting and musical achievement.
Search scholarships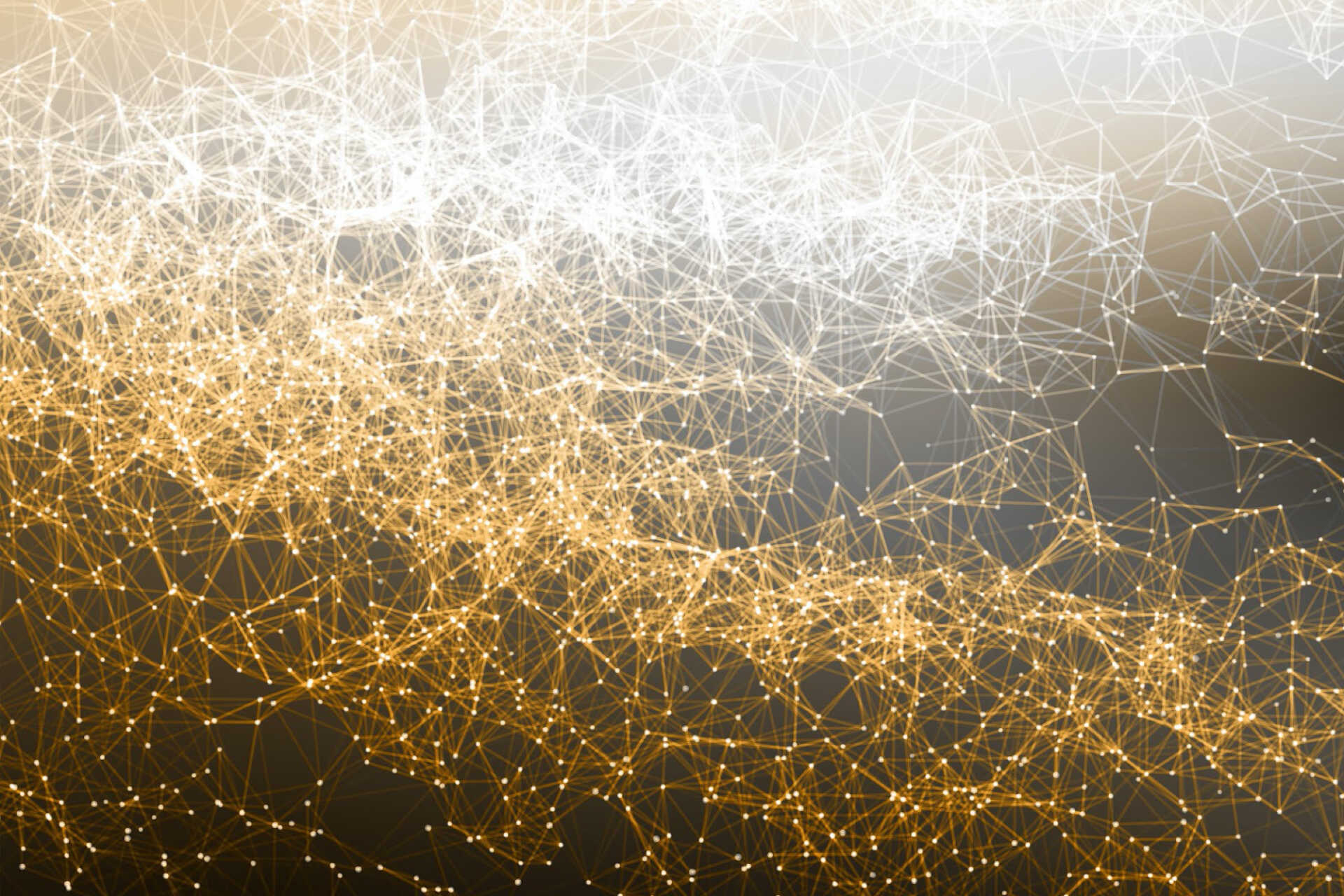 Independent rankings
In the Research Excellence Framework (REF) 2021, 100% of our Music, Drama, Dance, Performing Arts, Film and Screen Studies research was classified as 'world-leading' for impact and environment.
Following the REF 2021, Music, Drama, Dance, Performing Arts, Film and Screen Studies at Kent was ranked 9th in the UK in the Times Higher Education.
Research
Research areas
Performance and Theatre Research Group
The Performance and Theatre Research Group's mission is to create a warm and dynamic research community, welcoming everybody from 'Fresher to Professor'. We are a delightfully broad church, with well-established expertise in a broad range of subjects, including theatre history, performance and health, theatre and cognition, physical acting, applied theatre, performance and philosophy, performance and politics, European theatre, Greek theatre, theatre and adaptation, audience studies, cultural industries, variety theatre, puppetry, dance theatre, popular performance and stand-up comedy. We embrace a diversity of methodologies including, for example, Practice as Research, archival and participatory methods.
Histories: Art, Drama and Film Research Group
The Histories Research Group brings together staff and post-graduate students from across the School of Arts whose research involves a cultural historical approach to their field. It holds regular research seminars and supports student-led initiatives, such as organizing conferences.
Film, Media and Culture Research Group
The Group's main objective is to support and produce cutting-edge research in the areas of film, media and culture. The Film, Media and Culture Research Group has interests in aesthetics, social roles, discursive formations, cultural meanings, psychological effects and/or economic realities. Drawing together scholars from across the University – including Arts, European Culture and Languages, Digital Arts and Engineering, History, English and American Studies, Law, Sociology and beyond – the Group has a lively, research culture. Through our journal Film Studies and pioneering research projects and outputs we actively seek to shape the field, open lines of communication with the local community and engage with colleagues worldwide.
Aesthetics Research Centre
The Aesthetics Research Centre (ARC) coordinates, enables and promotes research in philosophy of art and aesthetics at the University of Kent. It is embeeded in the analytic tradition, and it is deeply committed to making connections and exploring synergies with other approaches to thinking about art and culture. ARC comprises a vibrant community of staff and postgraduate students across the School of Arts and the Department of Philosophy, and its activities include an annual programme of research seminars, workshops, symposia and conferences.
Careers
Graduates of Kent's comprehensive theatre studies curriculum are suited to work as freelance artists, directors, teachers, and theatre makers, as theatre managers and managers for educational projects, and in other theatre-related roles. Kent Drama & Theatre graduates have also formed their own companies (Little Bulb, The Noise Next Door, The Three Half Pints, White Slate, Accidental Collective), joined existing companies, and developed careers as innovative and influential theatre practitioners.
Study support
Global Skills Award
All students registered for a taught Master's programme are eligible to apply for a place on our Global Skills Award Programme. The programme is designed to broaden your understanding of global issues and current affairs as well as to develop personal skills which will enhance your employability.
Apply now
Learn more about the application process or begin your application by clicking on a link below.
You will be able to choose your preferred year of entry once you have started your application. You can also save and return to your application at any time.
Apply for entry to:
Contact us
United Kingdom/EU enquiries
MA at Canterbury
Admissions enquiries
T: +44 (0)1227 768896