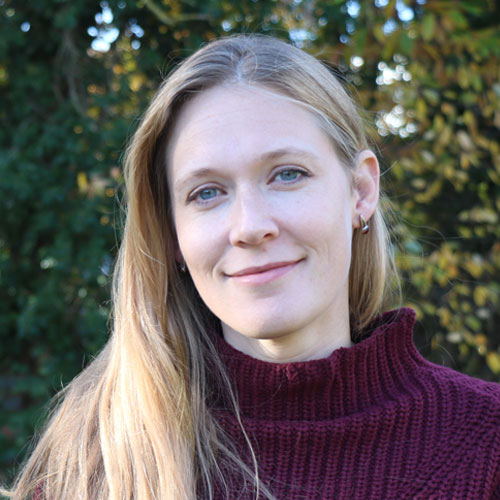 Dr Judith Bovensiepen
Senior Lecturer in Social Anthropology
About
Dr Judith Bovensiepen is a social anthropologist with an interest in island Southeast Asia, especially Timor-Leste, where she has been carrying out fieldwork since 2005. She joined the University of Kent in 2011, after spending one year as a postdoctoral fellow at the Musée du quai Branly in Paris. Judith received a PhD from the London School of Economics and Political Science (LSE), a BSc in Anthropology from University College London (UCL), and has also studied in France at the École Normale Supérieure (ENS) and the École des Hautes Études en Sciences Sociales (EHESS).
Research interests
Dr Bovensiepen's research focuses on the complex and, at times, fraught relations of humans with their environment in periods of rapid social and historical change. Her first period of long-term fieldwork took place in the Idaté-speaking highland region of Timor-Leste (2005-2007), only three years after the country officially regained independence from occupation by the Indonesian military. Judith examined how people remade their lives after more than two decades of violence and forced dislocation. 

Dr Bovensiepen found that, rather than specifically addressing past injustices and conflicts in narrative form, people engaged with the past by reinvigorating their relations with the ancestral landscape. Her analysis of highlanders' changing relations with place led to an examination of a whole range of other social phenomena, including the dynamics of separation and exchange, contested knowledge practices, relations with sacred powers, historical inequalities, contestations over status and power, and changing mortuary practices. 

This research culminated in the publications of a number of journal articles and book chapters, as well as her first monograph entitled The Land of Gold: Post-Conflict Recovery and Cultural Revival in Independent Timor-Leste, published by Cornell University Press in 2015. 

Dr Bovensiepen's research on the tremendous potency attributed to the natural environment in Timor-Leste led to her next large research project focusing on the ongoing implementation of an extensive oil infrastructure project along the south coast. So far, this research has resulted in a co-edited special issue in TAPJA on Megaprojects and Development Models in Timor-Leste and an edited volume, entitled The Promise of Prosperity: Visions of the Future in Timor-Leste (ANU Press, 2018). To explore the impact of oil development on rural people in Timor-Leste, Judith examines the transformation of animist practices, the increase of political conflict and inequality and the reconfiguration of gender relations in a largely matrilineal region. 

Paying attention to the contradictions of development planning and capitalist production, Dr Bovensiepen also investigates the dynamics of strategic ignorance within the oil industry, both in the present and in the colonial past. In this context, Judith is currently preparing a special issue on 'Willful Blindness', bringing together research from a number of diverse political and economic contexts. This is part of a broader interest in how we can draw on anthropological approaches to knowledge and ignorance in order to study the dynamics of natural resource extraction and the relations between energy and society.  

Supervision
Dr Bovensiepen welcomes applications from prospective candidates who wish to do a PhD in Social Anthropology and would like to work on projects related to her research themes including: the anthropology of place; customary land tenure and land conflict; exchange and gender; animism and religious transformations; indigenous epistemology; natural resource extraction; development planning; and post-conflict reconstruction. Judith accepts candidates wishing to carry out long-term fieldwork in a range of geographical locations, including, but not limited to, Southeast Asia and the Pacific. PhD candidates will need to have a previous degree in social or cultural anthropology. 

Current PhD students 
Laura Burke (ESRC-funded): Reaping the demographic dividend: reproductive governance and agency in Timor-Leste's post-conflict boom.
Carolina Boldoni: Materialisation of memories: cultural landscape in Timor-Leste. [PhD student CRIA ISCTE-IUL/FCSH, Portugal, Anthropology: Politics and Display of Culture and Museology funded by FCT] (co-supervised with Professor Nélia Dias)
Alumni

Dr Viola Schreer (completed in 2016): Longing for prosperity in Indonesian Borneo. [Funded by the Studienstiftungdes des Deutschen Volkes]
Dr Eve Houghton (ESRC-funded): Courting disputes: the materialisation and flexibility of a dispute forum network in West New Britain, Papua New Guinea.
Publications
Article
Bovensiepen, J. and Nygaard-Christensen, M. (2018).

Petroleum Planning as State Building in Timor-Leste

Bovensiepen, J. M. and Nyg, eds.

Special Issue of The Asia Pacific Journal of Anthropology: Megaprojects and National Development Models in Timor-Leste

[Online]

19

:412-431

.

Available at

:

https://doi.org/10.1080/14442213.2018.1513060

.

This article examines the aesthetics and contestations surrounding the planning of a far-reaching petroleum infrastructure and development scheme on the south coast of Timor-Leste. The project, known as Tasi Mane, is symptomatic of the central role that oil and gas revenues have come to play in the country's development. The article explores how promises of prosperity mobilise visions of societal improvement that were once associated with independence and examines some of the social and political effects that the anticipation of petroleum wealth and infrastructure engenders. While the availability of revenues from oil and gas generate modernist imaginaries of prosperity, the Tasi Mane project can itself be seen as a technology of state building. This process is, however, fraught with contradictions, since a state's legitimacy and autonomy are dependent on recognition by others.

Bovensiepen, J. and Meitzner Yoder, L. (2018).

Introduction: The political dynamics and social effects of megaproject development

Bovensiepen, J. M. and Meitzner Yoder, L. eds.

Special Issue of The Asia Pacific Journal of Anthropology: Megaprojects and National Development Models in Timor-Leste

[Online]

19

:381-394

.

Available at

:

https://www.tandfonline.com/doi/full/10.1080/14442213.2018.1513553

.

This special issue examines the political context and social impacts of plans for two statesponsored
megaprojects in Timor-Leste: the Special Zone of Social Market Economy
(ZEESM) in the Oecusse enclave, and the Tasi Mane Project stretching along the
south coast. Tracing debates about national development models in Timor-Leste back
to the Indonesian occupation and transition period to independence, this
Introduction situates these projects within contemporary debates about development.
We pay special attention to two key aspects: how megaprojects transform people's
relations with the land, a vital source of livelihoods and cultural meaning; and how
different ethnolinguistic groups in Timor-Leste are adapting local practice to
accommodate change. We conclude by highlighting how megaprojects reflect and
affect aspects of life beyond economic development: governance practice, assertion of
sovereignty, sensory losses and identity, ritual adaptations and aspirations for the
future.

Bovensiepen, J. (2016).

Visions of prosperity and conspiracy in Timor-Leste

.

Focaal- European Journal of Anthropology

[Online]

2016

:75-88

.

Available at

:

http://doi.org/10.3167/fcl.2016.750106

.

In Timor-Leste, visions of radical societal transformation and future wealth derived from gold and oil are accompanied by concerns that outsiders might be conspiring to rob the country of its riches, as well as conjuring up dystopian scenarios of sinister plots and future mayhem. Examining national narratives and local accounts, this article argues that visions of prosperity and visions of conspiracy are two sides of the same coin; both are embedded in an understanding that power works in invisible ways. In discussing these visions in relation to the literature on "conspiracy theories" and "cargo cults" (terms that have recently been imported to the study of Timor-Leste), it explores the critical potential of these visions. Whereas the labels "conspiracy theory" and "cargo cult" create distinctions between the "rational" perspective of the West and the "irrationality" of non-Western others, as practices these visions end up collapsing such distinctions by appropriating the power of the outside.

Bovensiepen, J. and Delgado Rosa, F. (2016).

Transformations of the Sacred in East Timor

.

Comparative Studies in Society and History

[Online]

58

:664-693

.

Available at

:

http://dx.doi.org/10.1017/S0010417516000311

.

For Catholic missionaries in the early twentieth century, the only way to achieve true conversion of Timorese ancestral ritualists was the deliberate destruction of sacred lulik houses. Although Timorese allegedly participated enthusiastically in this destruction, lulik (a term commonly translated as sacred, proscribed, holy, or taboo) remains a key part of ritual practice today. This article offers a dynamic historical analysis of what may be described as a particular form of Southeast Asian animism, examining how people's relationships with sacred powers have changed in interaction with Catholic missionaries. It links the inherent ambivalence of endogenous occult powers to religious and historical transformations, teasing out the unintended consequences of the missionaries' attempts to eradicate and demonize lulik. Comparing historical and ethnographic data from the center of East Timor, it argues that contrary to the missionaries' intentions, the cycles of destruction, withdrawal, and return, that characterized mission history ended up strengthening lulik. Inspired by anthropological studies of "taboo" and "otherness," especially the work of Mary Douglas and Valerio Valeri, this article makes visible the transformation of the sacred in relation to outside agents: when relations with foreign powers were productive, the positive sides of lulik as a source of wealth and authority were brought out; yet when outsiders posed a threat, the dangerous and threatening aspects of lulik were accentuated. This analysis allows us to highlight the relational dimensions of sacred powers and their relation to ongoing social transformations.

Bovensiepen, J. (2014).

Paying for the Dead: On the Politics of Death in Independent Timor-Leste

.

The Asia Pacific Journal of Anthropology

[Online]

15

:103-122

.

Available at

:

http://dx.doi.org/10.1080/14442213.2014.892528

.

Since Timor-Leste regained independence in 2002, there has been a revival of customary practices across the country. In the village of Funar, this has taken the shape of intensive investment in death ceremonies. This article takes death as a lens through which to examine changing social and political relations in Funar during the post-independence period. It analyses how exchanges that occur upon death serve to sever relations between house groups that are indebted to one another through marriage exchange, and how funerary practices enable people to renegotiate status differences that have become more contested since independence. While death confronts people with tragedies from the past, it also provides occasions for dealing with the aftermath of the Indonesian occupation. Moreover, reburial allows local residents to re-inscribe themselves in nationalist discourses, from which they have been largely excluded due to the region's ambiguous role during the Indonesian occupation

Bovensiepen, J. (2014).

Installing the Insider "Outside": House–Reconstruction and the Transformation of Binary Ideologies in Independent Timor–Leste

.

American Ethnologist

[Online]

41

:290-304

.

Available at

:

http://dx.doi.org/10.1111/amet.12076

.

Across Timor-Leste the reconstruction of ancestral origin houses has been a focus of immense personal and financial efforts since the end of the Indonesian occupation in 1999. I explore the rebuilding and inauguration of origin houses in the village of Funar, reoccupied by residents after their forcible resettlement elsewhere for over two decades. Examining how experiences of violence and displacement can engender new modes of identification, I consider the disparate assumptions about the nature and number of houses that came to the fore during these events. By juxtaposing monist and dualist presuppositions implicit in rival claims, I develop existing anthropological approaches to binary ideologies to conceptualize the ideological transformations that characterize postconflict recovery.

Bovensiepen, J. (2014).

Lulik: Taboo, Animism or Transgressive Sacred? An Exploration of Identity, Morality and Power in Timor-Leste

.

Oceania

[Online]

84

:121-137

.

Available at

:

http://dx.doi.org/10.1002/ocea.5049

.

This article explores the continued significance of lulik for people living in the central highlands of Timor-Leste today, lulik being a term frequently translated as 'sacred'. In contrast to the straightforward definition of lulik as the sacred property of religious places or objects set apart from everyday life, it shows that lulik is understood as a potency that animates the environment and that is concentrated in specific sites in the landscape, in ancestral objects and houses. As a vital energy that sustains life, yet that is connected to prohibitions, danger, and restrictions, lulik shares an affinity with similar phenomena found in Melanesia, Polynesia, and Southeast Asia (such as mana, tapu, or semangat). Engaging with recently reinvigorated approaches to animism and Durkheim's notion of the sacred, this article examines how lulik that emerges when distinctions between human and non-human entities are collapsed. The analysis of how Funar residents maintain a distance from this transgressive force leads to an exploration of how lulik is connected to the constitution of the self, and how lulik is mobilized as a source of power and morality.

Bovensiepen, J. (2014).

Words of the Ancestors:Disembodied Knowledge and Secrecy in East Timor

.

The Journal of the Royal Anthropological Institute

[Online]

20

:56-73

.

Available at

:

http://dx.doi.org/10.1111/1467-9655.12079

.

By examining processes of revealing and concealing ancestral 'words', this article analyses the connection between East Timorese knowledge practices and status competition. The point of departure is a tension between the assertion by eminent ritual speakers in the Idaté-speaking village of Funar of the need to discover the most truthful 'trunk' knowledge, and the simultaneous and continual concealment of what this 'trunk' may consist of. The article explores the discursive practices that sustain the notion that knowledge exists as an immutable essence outside of history, and the difficulty of maintaining this notion given dramatic historical events in East Timor in recent decades. Whereas secrecy and concealment are key strategies of dealing with unrelenting contestations over the ownership and content of 'trunk' words, a ritual speaker's attempt to deny the interrelational aspect of knowledge is undermined by the need for others to recognize him as its rightful guardian

Bovensiepen, J. (2009).

Spiritual Landscapes of Life and Death in the Central Highlands of East Timor

.

Anthropological Forum

[Online]

19

:323-338

.

Available at

:

http://dx.doi.org/10.1080/00664670903278437

.

In the 1990s, the inhabitants of the East Timorese highland village of Funar returned to their ancestral land after having been forcibly dislocated by the Indonesian military. This paper explores how recent historical events, war, forced resettlement and conversion to Catholicism have affected the villagers' relationship with the spiritual landscape. Have these historical developments, as they have done elsewhere in Southeast Asia, led to the purification of the landscape through which the material world is separated from the spiritual realm? I argue that, rather than purifying the landscape, the returning villagers are keen to 're-inspirit' the material environment, restoring reciprocal relations with the spiritual realm and thus ensuring the economic and social benefits flowing from this. Catholicism is not considered to be opposed to the spiritual potency of the landscape; rather, Catholic symbols and practices are creatively appropriated as they are considered to be evidence of the landscape's existing potency. However, the return migration involved not only the re-enchantment of the landscape but also an attempt to distance the dangerous spirits that inhabited the abandoned lands. Hence, I conclude, the returning villagers of Funar are involved in a twofold process aimed at achieving the right balance in their relationship with the spiritual landscape: attempting to restore and revitalise their reciprocal relations with it whilst also establishing a safe distance by detaching themselves from its threatening aspects.
Book
Bovensiepen, J. (2015).

The Land of Gold: Post-Conflict Recovery and Cultural Revival in Independent Timor-Leste

.

[Online]

.

Ithaca, United States

:

Ithaca: Cornell University Press, Southeast Asia Program Publications

.

Available at

:

http://www.cornellpress.cornell.edu/book/?GCOI=80140100606170&fa=author&person_id=5339

.

In the village of Funar, located in the central highlands of Timor-Leste, the disturbing events of the twenty-four-year-long Indonesian occupation are rarely articulated in narratives of suffering. Despite the experiences of forced resettlement and their marginalization in contemporary nation-building processes, Funar villagers emphasize their geographic centrality and the significance of the sacred land of the ancestors, a place where gold is abundant and life itself is thought to have originated. The Land of Gold argues that attempts to re-establish a mythical primordial unity with the land by reinvigorating ancestral practices are key to understanding the ways people in Timor-Leste are coming to terms with experiences of conflict and forced dislocation. Never leaving out of sight the intensive political and emotional dilemmas that the troublesome past imposes on people's daily lives, The Land of Gold seeks to go beyond prevailing theories of post-conflict reconstruction that prioritize human-human relations. Instead, it explores the significance of the highlanders' affective and ritual engagement with the environment and with their ancestors, while taking into account how processes of essentialisation can be a central part of social and political change.
Book section
Bovensiepen, J. (2018). Death and Separation in Post-Conflict Timor-Leste.

in:

Robben, A. C. G. M. ed.

A Companion to the Anthropology of Death

.

Wiley Blackwell

,

pp.

59-70

.

Available at

:

https://www.wiley.com/en-us/A Companion to the Anthropology of Death-p-9781119222293

.

Bovensiepen, J. (2017). Entanglements of Power, Kinship and Time in Laclubar.

in:

Nygaard-Christensen, M. and Bexley, A. eds.

Fieldwork in Timor-Leste: Understanding Social Change through Practice

.

Copenhagen

:

Nordic Institute of Asian Studies

,

pp.

99-123

.

Available at

:

http://www.niaspress.dk/books/fieldwork-timor-leste

.

Bovensiepen, J. (2016). Diferentes perspectivas sobre o passado. Os portugueses e a destruição e vitória de Funar.

in:

Timor-Leste: Colonialismo, Descolonização, Lusutopia

.

Edições Afrontamento

,

pp.

73-92

.

Bovensiepen, J. (2011). Opening and Closing the Land: Land and power in the Idaté highlands.

in:

McWilliam, A. and Traube, E. eds.

Land and Life in Timor-Leste

.

Canberra

:

ANU E-press

,

pp.

47-60

.

Available at

:

http://epress.anu.edu.au?p=160561

.

Bovensiepen, J. (2010). Ich gebe dir mein Kind: Verwandtschaftsbeziehungen und Pflegschaften in Osttimor.

in:

Alber, E. et al. eds.

Verwandtschaft Heute. Positionen, Ergebnisse und Perspektiven

.

Berlin

:

Reimer

,

pp.

73-92

.

Available at

:

http://www.reimer-mann-verlag.de/controller.php?cmd=detail&titelnummer=102832&verlag=4

.
Edited book
Bovensiepen, J.M. ed. (2018).

The Promise of Prosperity: Visions of the Future in Timor-Leste

.

[Online]

.

Canberra

:

ANU Press

.

Available at

:

https://press.anu.edu.au/publications/series/pacific-series/promise-prosperity

.

For the people of Timor-Leste, independence promised a fundamental transformation from foreign occupation to self-rule, from brutality to respect for basic rights, and from poverty to prosperity. In the eyes of the country's political leaders, revenue from the country's oil and gas reserves is the means by which that transformation could be effected. Over the past decade, they have formulated ambitious plans for state-led development projects and rapid economic growth. Paradoxically, these modernist visions are simultaneously informed by and contradict ideas stemming from custom, religion, accountability and responsibility to future generations. This book explores how the promise of prosperity informs policy and how policy debates shape expectations about the future in one of the world's newest and poorest nation-states.
Review
Bovensiepen, J. (2017).

Strategic Ignorance of Witchcraft

.

Anthropology of this Century

[Online]

:-

.

Available at

:

http://aotcpress.com/archive/issue-19/

.

Bovensiepen, J. (2013).

Pursuits of Freedom and Sovereignty in West Papua

.

POLAR: Political and Legal Anthropology Review

[Online]

36

:192-199

.

Available at

:

http://dx.doi.org/10.1111/plar.12018

.
Last updated