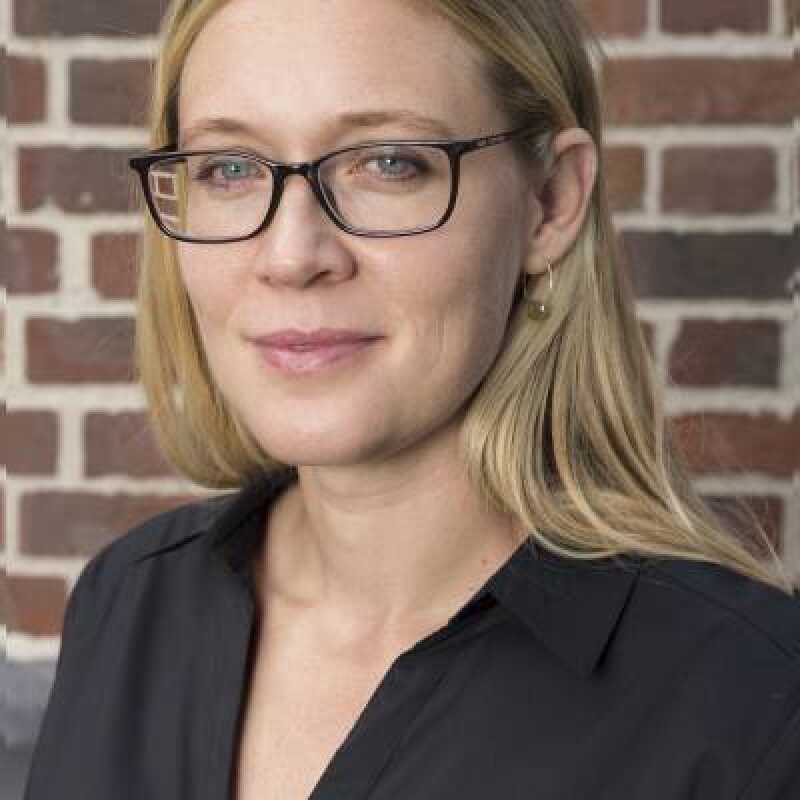 Dr Judith Bovensiepen
Reader in Social Anthropology
REF Coordinator Anthropology
About
Dr Judith Bovensiepen is a social anthropologist with an interest in island Southeast Asia, especially Timor-Leste, where she has been carrying out fieldwork since 2005. She joined the University of Kent in 2011, after spending one year as a postdoctoral fellow at the Musée du quai Branly in Paris. Dr. Bovensiepen received a PhD from the London School of Economics and Political Science (LSE), a BSc in Anthropology from University College London (UCL), and has also studied in France at the École Normale Supérieure (ENS) and the École des Hautes Études en Sciences Sociales (EHESS). In 2020, Dr Bovensiepen was awarded the prestigious Philip Leverhulme Prize, which is given to researchers at an early stage of their careers whose work has had international impact and whose future research career is exceptionally promising. 
Research interests
Dr Bovensiepen's research spans a wide range of topics in political, environmental and psychological anthropology, including violence and post-conflict recovery, ignorance and affect, willful blindness, opacity of mind, human environment relations, and the anthropology of oil and natural resources. More specifically, her research examines the political, spiritual and affective relations of humans with their environment in periods of rapid social and historical change.

Dr Bovensiepen's first period of long-term fieldwork took place in the Idaté-speaking central highland region of Timor-Leste (2005-2007), only three years after the country officially regained independence from occupation by the Indonesian military. Dr Bovensiepen examined how people remade their lives after more than two decades of violence and forced dislocation. She found that, rather than specifically addressing past injustices and conflicts in narrative form, people engaged with the past by reinvigorating their relations with the ancestral landscape. This research is part of a broader interest in the ways in which people attribute human subjectivity or interiority (including emotions, thinking and intention) to the non-human world. This research culminated in the publications of a number of journal articles and book chapters, as well as her first monograph entitled The Land of Gold: Post-Conflict Recovery and Cultural Revival in Independent Timor-Leste, published by Cornell University Press in 2015.

Dr Bovensiepen's second large research project is based on fieldwork along the south coast of Timor-Leste (2015-2017), examining the ongoing implementation of a large oil and gas infrastructure project. To explore the impact of oil development on rural people in Timor-Leste, Dr Bovensiepen examines the transformation of animist practices, the increase of political conflict and inequality and the reconfiguration of gender relations in a largely matrilineal region. So far, this research has resulted in a co-edited special issue in TAPJA on Megaprojects and Development Models in Timor-Leste and an edited volume, entitled The Promise of Prosperity: Visions of the Future in Timor-Leste (ANU Press, 2018).

Paying attention to the contradictions of development planning and capitalist production, Dr Bovensiepen also investigates the dynamics of strategic ignorance within the oil industry. To develop these insights theoretically, she has co-edited a special issue on 'Willful Blindness', bringing together research from a number of diverse political and economic contexts. This is part of a broader interest in how we can draw on anthropological approaches to knowledge, affect, ignorance, and intention, in order to study global political and environmental struggles.  

Teaching
ANTS3010: Introduction to Social Anthropology
SE309: Violence and Conflict in the Contemporary World
SE547: South East Asian Societies
SE550: Anthropology of Gender
SE587: Ethnographies II
SE589: Advanced Social Anthropology II - Anthropology of Religion
SE621: The Human Environment Nexus
SE890: Gender and Interdisciplinarity in Anthropology

Supervision
Dr Bovensiepen welcomes applications from prospective candidates who wish to do a PhD in social anthropology and would like to work on projects related to her research themes including: knowledge and ignorance; violence and post-conflict recovery; the anthropology of place; exchange and gender; animism and religious transformations; indigenous epistemologies; natural resource extraction; or development planning. Dr Bovensiepen accepts candidates wishing to carry out long-term fieldwork in a range of geographical locations, including, but not limited to, Southeast Asia and the Pacific. PhD candidates will need to have a previous degree in social or cultural anthropology. 

Current PhD students

First supervisor: 



L Burke: Reproducing Life After Conflict: Reaping Population and Prosperity in a Potent Landscape, Timor-Leste. Funded by the Economic and Social Research Council (ESRC). Co-supervised with Dr M Hodges.
B Denuelle: How converts to Islam in the UK approach religious authority and Islamic law. Funded by University of Kent Vice Chancellor Scholarship. Co-supervised Dr Ozlem Biner.
H Ni: The Ethics of Self in Humanistic Buddhism: How the Chinese Cultural Cosmopolitanism and Mahayana Buddhism Practice Virtue. Co-supervised with Dr Matt Hodges.
Second supervisor:

D Davis: The Relationship Between Christianity and Personal Identity Amongst Middle and Upper Class Jamaicans in Kingston. Primary supervisor: Dr Anna Waldstein.
J Richards: Hope, Temporality and Education in Mongolia. Primary Supervisor: Dr Matt Hodges.
C Coulon-Berthoud: Collecting and Creating History in the Digital World: A study of local historical consciousness in the Medway Towns. Primary Supervisor: Dr Matt Hodges.
Y Bezirganova: Homelessness in Mongolia. Primary Supervisor: Dr Matt Hodges.
Alumni

L Franks: 'Living the Dream': Cosmopolitan Post-Austerity Portuguese Migrants in London and the Desire for a Good Life. Co-supervised with Dr Dimitrios Theodossopoulos and Joao Pina Cabral; passed in 2021.
C Boldoni: Heritage politics in Timor-Leste: ambivalent perspectives from Venilale. ISCTE – Instituto Universitário de Lisboa, Portugal. Co-supervised with Dr. Nelia Dias. Passed 2021.
E Houghton: Courting Disputes: The Materialisation and Flexibility of a Dispute Forum Network in West New Britain, Papua New Guinea. Funded by the ESRC. Co-supervised with Prof. Michael Fischer. Passed in 2017.
V Schreer: Longing for Prosperity in Indonesian Borneo. Funded by the Studienstiftung des Deutschen Volkes (German National Academic Foundation). Co-supervised with Dr Raj Puri. Passed in 2016.
Last updated