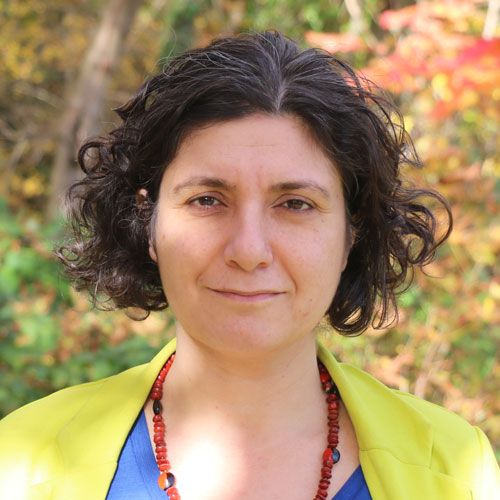 Dr Zerrin Özlem Biner
Lecturer in Social Anthropology
About
Dr Zerrin Özlem Biner is a social anthropologist interested in conflict and post-conflict settings in the Middle East. She holds a PhD in Social Anthropology from the University of Cambridge, an MA in Social Anthropology from Goldsmiths College, University of London and a BA in Sociology from Koç University, Istanbul. Özlem held post-doctoral fellowships at Zentrum Moderne Orient, Max Planck Institute for Social Anthropology and University of Cambridge. Prior to coming to Kent, she was working as a researcher for the chair of Contemporary Turkish Studies at the European Institute, LSE.
Research interests
Dr Biner's research focuses on themes about state, citizenship, violence, materiality, memory, justice and reconciliation processes. For over a decade, Özlem has engaged ethnographically with the political, social and psychic effects of the protracted conflict in Southeastern Turkey through the perspective of Kurds, Arabs and Syriacs/ Assyrians, as well as diasporic communities residing in Sweden and Germany. 

From a theoretical perspective, her research is inspired by and dialogues with the anthropological literature on sovereignty, subjectivity, materiality, violence and the ordinary. It focuses on different political subjectivities and how they differentially impact the construction of the political and moral economy. It strives to reveal tangible and intangible sites of violence where the political and ethical are constructed. 

In this vein, Dr Biner has recently completed her first book, States of Dispossession: Violence and Materiality in Southeastern Turkey. Here, she has woven fifteen years of ethnographic explorations into an account that touches upon the  political, material, legal and spiritual dimensions of everyday life in southeastern Turkey.  Other ongoing aspects of Özlem's scholarly production involve the preparation of the multi-authored volume Reverberations: Violence across Time and Space, which focuses on the material and immaterial remnants of violence in different ethnographic settings, and co-editing of the special journal issue, Politics of Waiting, which brings together contributions of scholars that work on citizenship, refugees, and political violence in Turkey. 

More recently, Özlem has also been involved in developing a new ethnographic research project that focuses on the daily negotiations, aspirations and anxieties of Syrian refugees residing in the border cities of Turkey. In line with her long-held interest in the field of legal anthropology, Dr Biner's major interest is to investigate how the position of refugees and the changing status and meaning of citizenship are transformed in step with Turkey's accommodation of a significant number of refugees from the Syrian conflict. This research is part of a wider interest concerning the long-term effects of forced displacement and legal infrastructures on the experience of resettlement in different host countries of Europe and the Middle East.   
Supervision
Dr Biner welcomes enquiries from potential PhD students interested in working in Turkey and any area of the Middle East or planning work and research on war, violence, state, law, forced displacement, migration, minorities/refugees, diasporic communities, memory and materiality, justice and reconciliation. Please contact her to discuss your project. 

Current PhD students
Marko Barisic: Is sharing caring? Transformation of shared religious spaces in postwar Bosnia-Herzegovina

Barbara Denuelle: How converts to Islam in the UK approach religious authority and Islamic law

Publications
Forthcoming
Biner, Z. (2019). States of Dispossession: Violence and Materiality in Southeastern Turkey. University of Pennsylvania Press.
Last updated