The winners of the 2020 virtual RateMyApprenticeship Awards, organised by RateMyApprenticeship.co.uk were announced on Thursday 20th August
Rate My Apprenticeship Awards 2020
Celebrating the outstanding achievements of apprentices, schools & colleges, employers and training providers in apprenticeships, the Awards saw over 400 people come together virtually to recognise the industry's finest.
The University of Kent were thrilled and humbled to be recognised as the 28th best Training Provider in 2020.
With over 2,000+ registered training providers in the UK, to be in the Top 50 is a great achievement.
Our placing in the Top 50 is based on over 5,500 honest, authentic apprentice-written reviews across all of apprenticeship programmes on RateMyApprenticeship.co.uk.
The virtual awards were hosted by Tim Campbell MBE, an apprenticeship ambassador for the UK Government who also currently sits on the City of London Education Board, and Oliver Sidwell co-founder of Rate My Apprenticeship.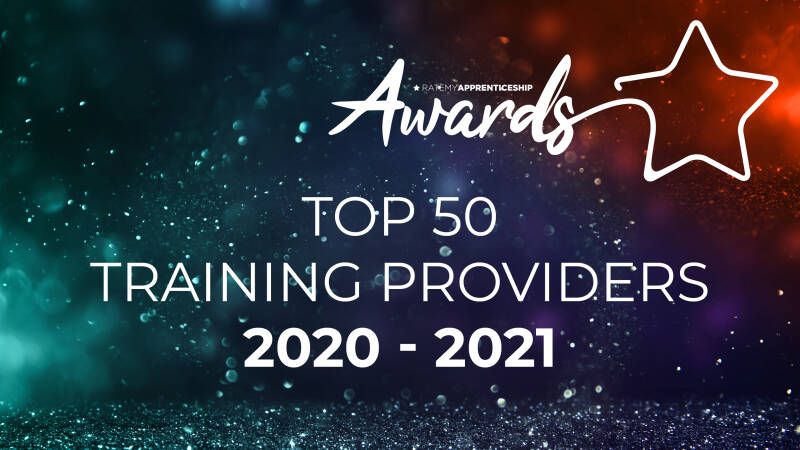 To be recognised as a Top 50 training provider is a testament to the dedication and hard work of the entire team. We also undoubtedly owe this achievement to the talent and drive of every single apprentice and employer we work with.
We are motivated to achieve a higher standing at next year's awards in 2021. We hope to see you at the awards next year.
You can visit the RateMyApprenticeship website here: https://www.ratemyapprenticeship.co.uk/