We have invested in cutting-edge equipment and facilities that will support you during your degree programme or research.
As a School we have excellent technical resources and our facilities play a vital role in our consultancy work and research collaborations. The facilities are also available for independent hire, along with any technical support that is required.
World-class facilities
Anechoic Chamber
The Anechoic Chamber can be used for EMC (pre-compliance testing) and antenna characterisation.
It can allow measurements from 400MHz to 110GHz, with the absorber characterised above 1GHz. Planar, cylindrical and spherical Near Field measurements can be tested up to 40GHz. EMC Radiated Emissions tests to EN61000-6- 3:2001 with Class B limit can be performed.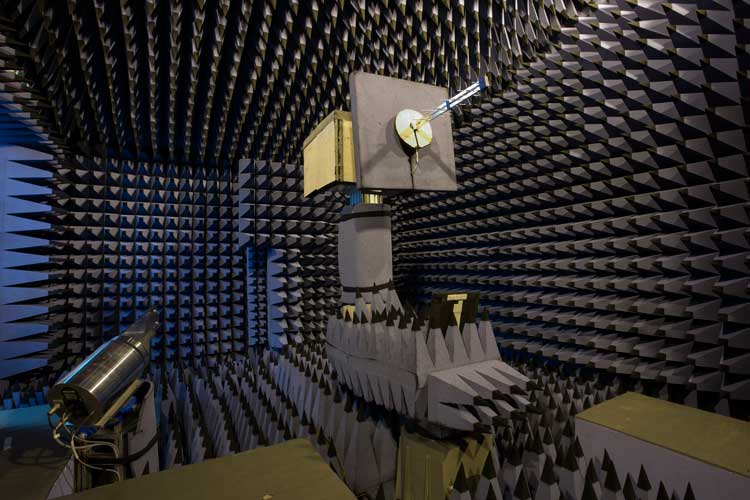 Biomedical Engineering

Facilities include:
Speech workstation – SNORS+ multiparameter speech workstation, measuring voicing, nasal/oral airflow, tongue/palate contact and speech outcome.
Robotics/wheelchair laboratory – test facility for assisted powered wheelchairs and general robotic platforms.
Gait analysis system – dynamic, gait analysis system, measuring vertical and shear forces.
Biometrics

Facilities include:
3dMD 3D imaging scanner – 3D facial and object imaging scanner for general purpose capture and biometric research.
Biometrics research infrastructure and test facilities – testing and demonstration suite of biometric modalities (fingerprint, iris scan, signature, facial recognition, etc).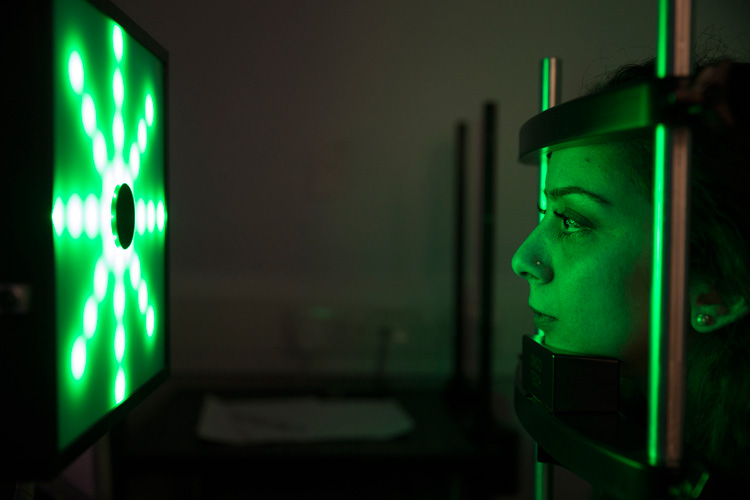 Communications

Facilities include:
Antenna test facility
Millimetre-wave network analyser – frequencies from 110 to 170 GHz; spectrum analyser to 320 GHz
Optical/optoelectronic test and measurement equipment – including sampling oscilloscope to >50 GHz, optical spectrum analysers, tuneable LASER source, power meter and fibre cleavers/splicer.
Computer Suites
The School benefits from four air-conditioned computer suites, which are highly suited for training purposes, featuring around 150 high-end computers. We have professional software packages for both engineering and digital media.
Digital Media Hub
Facilities include:
Photographic studio equipped with backdrops, continuous lighting, studio flash and upload/editing facilities.

Production studio – 100 sq metre video studio with comprehensive lighting grid, HD cameras and large green screen facility; static and radio microphones available.

Sound studio – 3m x 2m sound booth with studio microphone and mixing/capture/edit facilities.

Digital media studios equipped with high specification multimedia PCs (ideal for CPD training).

Usability and Human Computer Interaction – investigation and testing facility including state-of the-art multimedia PCs and one way mirror for observation.

Find out more