Sustainable Events Guide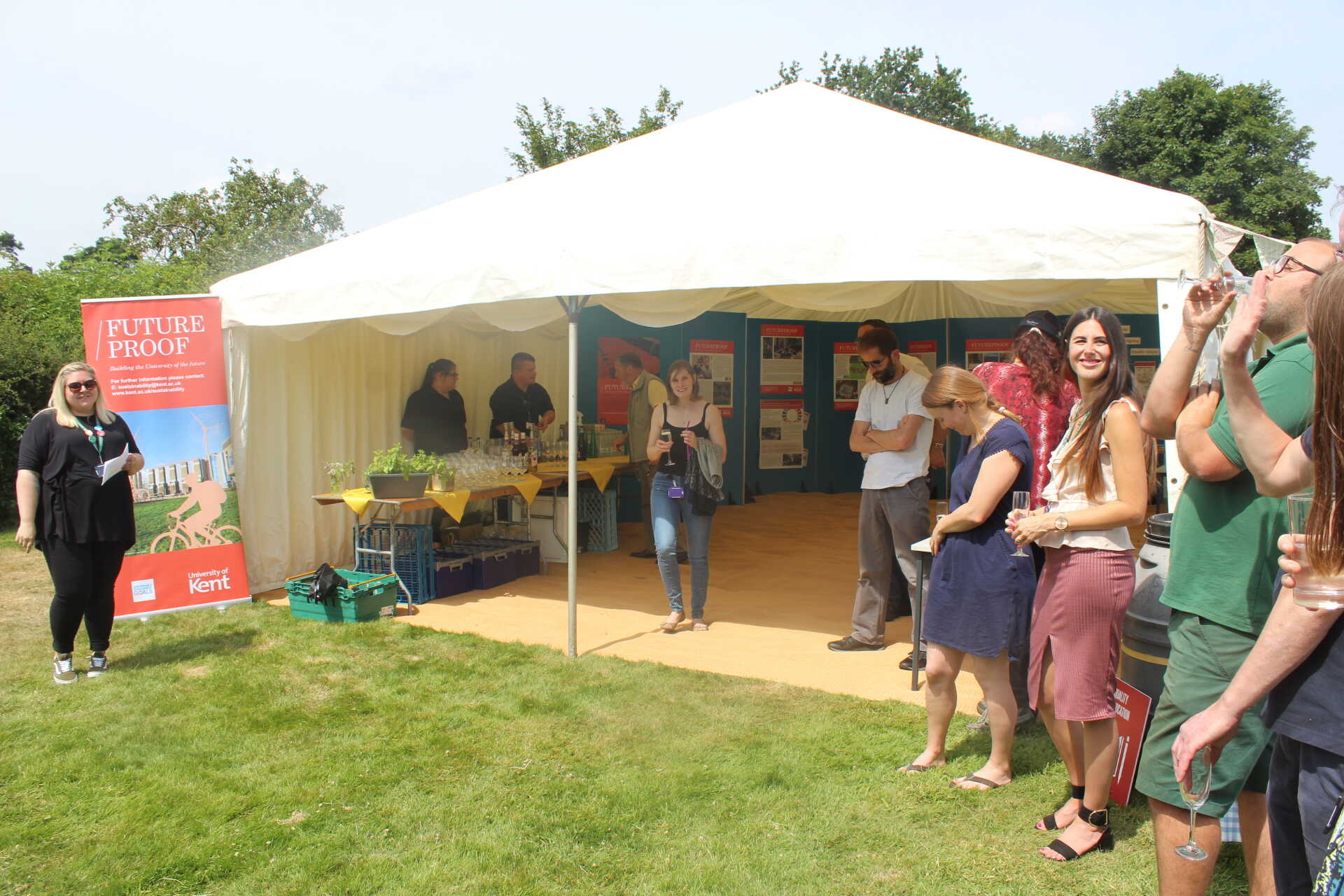 Sustainable Events
A guide to reducing the impact of your event, collated by Sustainability Champions
This Sustainable Events Guide has been compiled by Sustainability Champions at Kent, based on their own experiences that outline some recommendations and things to consider during the planning process. This will support and help you to create a more sustainable event, whatever you're planning. Sustainability can influence all aspects of your event no matter how big or small you are planning it. This guide provides considerations for the location, the promotion, food and drink, printing, handouts, freebies, clean-up, and the follow-up.
The University's Catering, Estates and Design & Print teams are experienced in making sustainable choices and can support you and offer suggestions. They are willing to discuss alternative options and ambitious plans to support sustainability for the event(s) you are planning.
If you've read this guide and would like to talk through your plans, contact the sustainability team who will forward you onto the Sustainability Champions who have experience in this area.
You can also access our top tips for planning sustainable events that are inclusive and accessible in on a handy flyer. If you need this information in an alternative format please email DigitalAccess@kent.ac.uk
Initial Planning
Event Objectives
Having a clear purpose and objectives for outcomes will help you in making decisions which will impact on how sustainable your event will be. Confirm these with your team or manager if it is unclear.
Location
A physical location may not be necessary. Would a virtual or hybrid event still achieve your objectives for the event and make it more accessible for remote learners or staff who work from home?
If a physical event is required, can you promote sustainable travel options? If international, could you also use local staff to manage the event rather than many Kent staff travelling out?
Does the event need to be hybrid so it opens up for both remote learners / staff WFH and in-person attendance?
Timing of Event
Have you chosen to host the event at a time that is inclusive to attendees?
Will staff/students with caring/child-care responsibilities be able to attend?
For an evening event, have you considered whether public transport links are still available for guests to get home?
Allocate time for clear up and packing-down.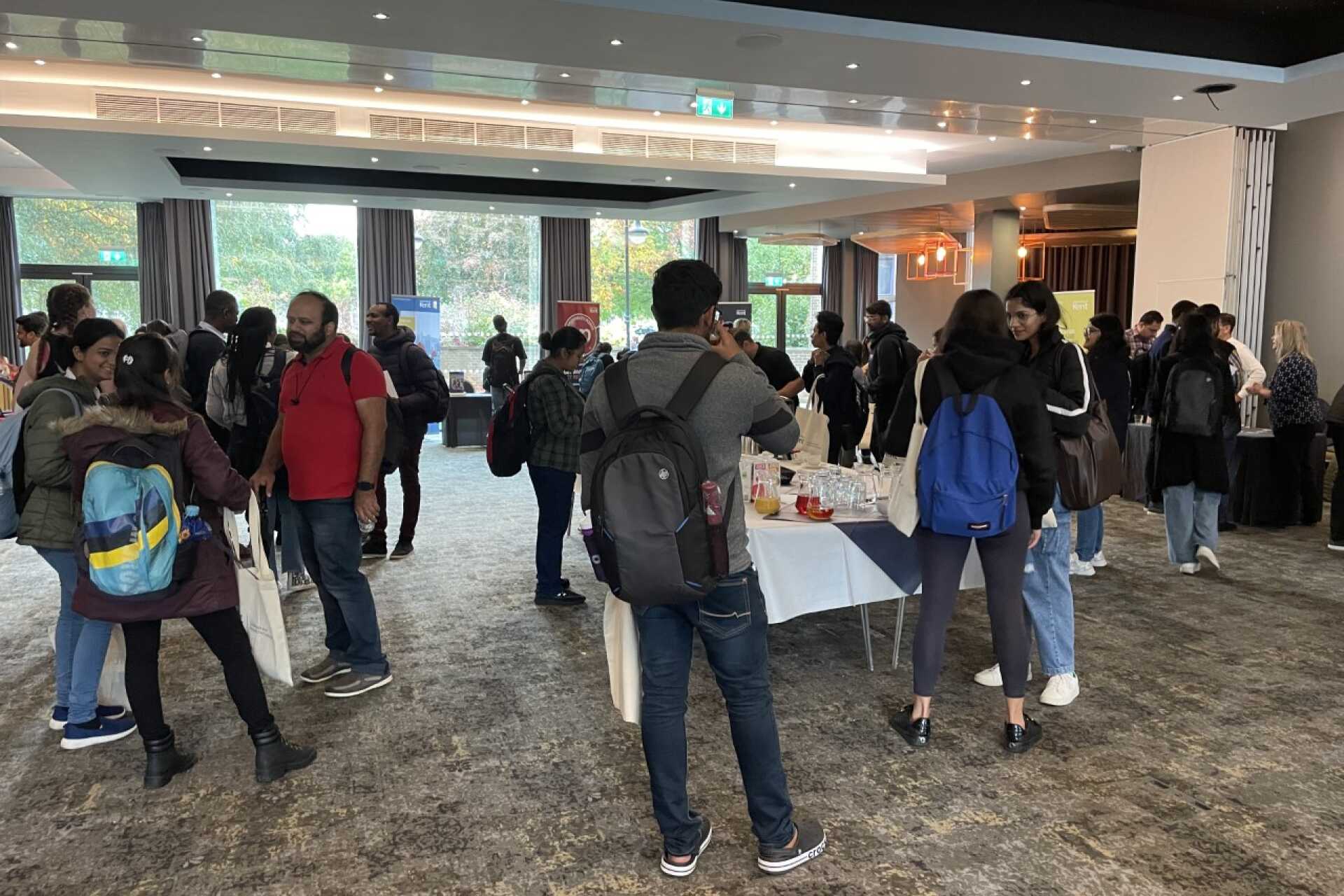 International Student Experience Fair – October 2022
The International Student Experience Fair returned this year after a two year break due to the pandemic. It was an unknown on what the response would be from students and the level of engagement when we started planning. However, small things were trialled to improve the sustainability of the event.
Catering
Consider whether food is necessary for your event and if it helps achieve the event objectives
If you are providing food, using RSVPs which also ask about dietary needs will help you to judge the right amount to provide (saving money as well as waste)
Try not to over-cater and consider the type of food you serve.
Encourage attendees to bring Tupperware to take food home with them.
Small crockery plates help reduce overall food consumption
Napkins can be a good alternative to paper plates for small snacks

Request jugs of tap water instead of bottled water. Encourage guests to bring their own water bottles and promote refill points
Ensure you have a plan for food waste disposal, liaise with catering team to arrange collection of platters etc.

Ask for fair trade / sustainably/ locally sourced options when booking your catering
Reduce meat & dairy options, or try vegetarian/vegan catering as this lowers your event's carbon footprint. This can also help account for religious/dietary requirements without over-ordering to accommodate
Avoiding alcohol can help your guests feel more included and reduce the 'food miles' of your beverages. Ask hospitality for alternative non-alcoholic celebratory drinks if required Consider the cultural considerations of your guests. Did you know that by serving alcohol, you can immediately exclude some cultures from attending?

For any catering queries or bookings please either email internalcatering@kent.ac.uk

For Medway catering, email J.M.Jones@greenwich.ac.uk
Did you know?
A falafel and spinach burger from internal catering has a CO2e emission of 251g compared to a Brogdale beef burger with embedded emissions of 1701ge.
Case Study: Reducing food waste and other catering tips
Practical tips and ideas to reduce food waste resulting from events.
Design and Print Information
We asked the team at Design and Print some questions to help you make more sustainable choices when working with them.
Please can you share any supply chain credentials, ethnically sourced for your branded goods etc?
Our suppliers do offer ethnically sourced & items made from recycled materials. If anyone requires quotes for specific recycled items, please email designandprintcentre@kent.ac.uk and we can supply the recycled credentials on each item. We print a lot of hoodies, sweatshirts, t-shirts etc. in-house using the Gildan range. We can share their full report which covers all the information regarding their supply chain.
Do you offer a recycling service for any leftover pamphlets / booklets etc, and how can people utilise this?
Yes, we use a recycling company for any unused/out of date publications that we have which the university does get paid for. Having said that, we do try to encourage department to think about how many copies are required to minimise wastage and as we print digitally, we can print on demand. If departments want us to recycle any publications that they have, please email designandprintcentre@kent.ac.uk and we can arrange collection to come back to us for recycling.
Do you have any suggestions for materials / service you provide for any outside signage? Is there an alternative to people laminating their own signs which can be difficult to recycle? Anything useful to include about the large roadside banners?
We can print posters on our large format machine that can be used externally for a short period of time on a paper that is recyclable. The road side banner vinyl is PVC so they do not degrade and can't be recycled. We can get hold of a PVC free banner vinyl which is biodegradable but it is much more expensive. More than happy to quote on the PVC free banners if required.
Please can you tell us more about the quality of paper used and if its possible it could be re-used again if not made date specific.
We print onto 120gsm uncoated sheet which is a heavier grade than standard photocopier paper (80gsm) which is a little more durable but ultimately, it comes down to how the end user handles & stores the sheets to whether they can be used again for another event.
Is there a cost comparison for people using D&P compared to doing their own printing in the office?
We offer very competitive rates for our printing service for high quality printing. I am not sure on the click rate on the MFD's but what has to be calculated into the end cost is machine rental, paper, toner costs if applicable and the staff members time to print. We offer a complete service. Also for colour printing, our press has colour management software to ensure the correct colours are printed following the University of Kent branded guidelines. The colours produced on MFD's are unlikely to match the universities colours. Our current prices are listed on our website: https://www.kent.ac.uk/estates/services/design-and-print/index.html
How do you deliver to offices - are posters still in clear plastic bags or do you use more sustainable packaging now?
We are using clear polybags currently, however this is under review and I am investigating alternatives. For deliveries around campus, we use an electric van.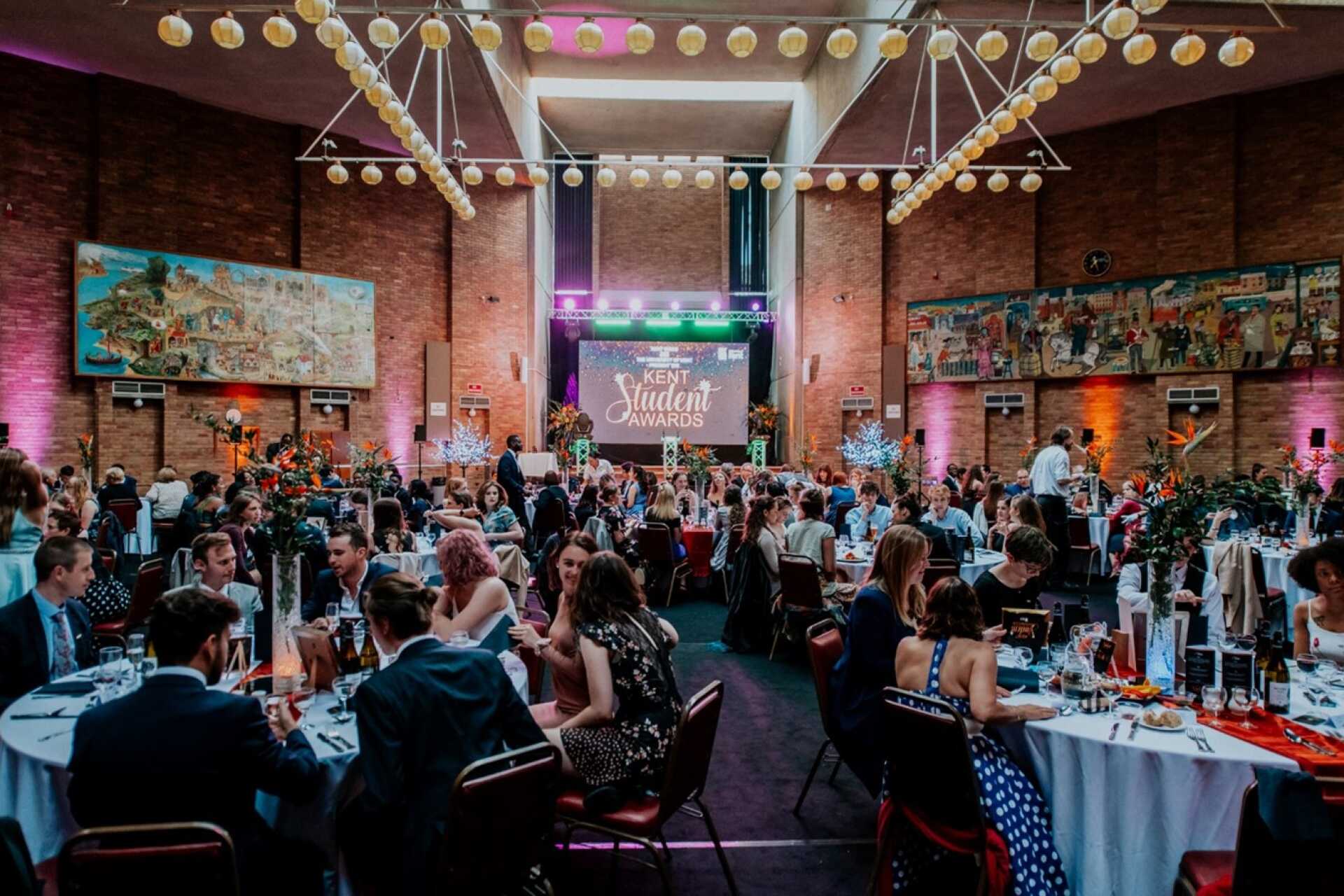 Case Study: Kent Student Awards 2019
The Kent Student Awards is a collaborative scheme where the University of Kent works closely with Kent Union to recognise non-academic student achievement in a variety of areas. In 2019 it was organised with the UN Sustainable Development Goals in mind.
Promotion and Materials
Promotion of Event
Consider who is your target audience? Where do they like to access information? Make sure that you are promoting on the best form of platform.
Use of digital screens and online marketing for events, especially the use of social media can reduce the need for printed materials.
Consider using website banners and email signatures in the run up to events.
Word of mouth can prove effective for student events such as lecture shout outs

Get your event on the University of Kent events calendar: https://www.kent.ac.uk/whats-on/calendar
When using printed materials, can you make them not date specific so they could be re-used? Would large bus stop posters in popular locations be as effective as lots of little posters dotted around campus?

Post-event considerations: Have you followed up with a news story after the event? This can also help promote future events, especially if any may be re-occurring.

Decoration and Signage
Ask if your event needs room decorations? If so, can they be sustainably sourced and can they be re-used? Try to avoid defaulting to balloons to make an impression
Consider if your event needs signage. Is it reusable or could you use people who act as a welcoming face and have a signage role? (The latter could work well for large scale events)
Try to avoid using the year on banners/signage so that they can be re-used if your event is repeated
Don't forget about decorations and signage in your post-event organisation. Do take down any signage and posters that are no longer relevant so they are not left to cause litter
Materials for the Event
Limit handouts. These could be sent out to attendees in advance or advise them to bring devices if you would like them to access things online or take notes. Slides can be sent out after the event. Let guests know how they contact you if they do not receive the slides before they leave the event.
Could you provide scrap pieces of paper such as one-sided old photocopying or out of date marketing material, that could be available to attendees to use if devices are not available. This can reduce the need for new notepads and paper
While at an exhibition stand, could you use postcards with a weblink to further details rather than a multiple paged leaflet? You could make the postcard attractive so that students may display in their room or staff in their offices
Consider displaying a QR code to your website, so people can scan and save for later access
Think about how your promotional materials might need to be recycled. Talk to Design & Print for how to recycle printed materials

Feedback forms. We recommend having these electronic as much as possible to reduce the use of paper and can also help with quick analysis post event. Microsoft Forms is free and customisable
Freebies
Ask if they are necessary. Do they meet or enhance the purpose and help meet the objectives of the event? If it's a case of 'we've always given freebies away' then query it.
Who are your freebies for? Have you asked them what they would find useful to have? Does it need to be a physical thing? Could it be a drinks voucher for a free coffee instead?
Avoid automatically giving a freebie to everyone. Could it be optional instead? Did you know that 1 in 3 freebies go in the bin the same day?
Do keep them as generic as possible without date and even department. You can then use any surplus for next time or re-sell to other departments to use
Don't over order on stock
Have you considered if they are re-usable? Useful? Sustainably sourced?
Think about the how the freebie will be discarded when it reaches the end of its usefulness. The less materials an item is made of, the easier it is to recycle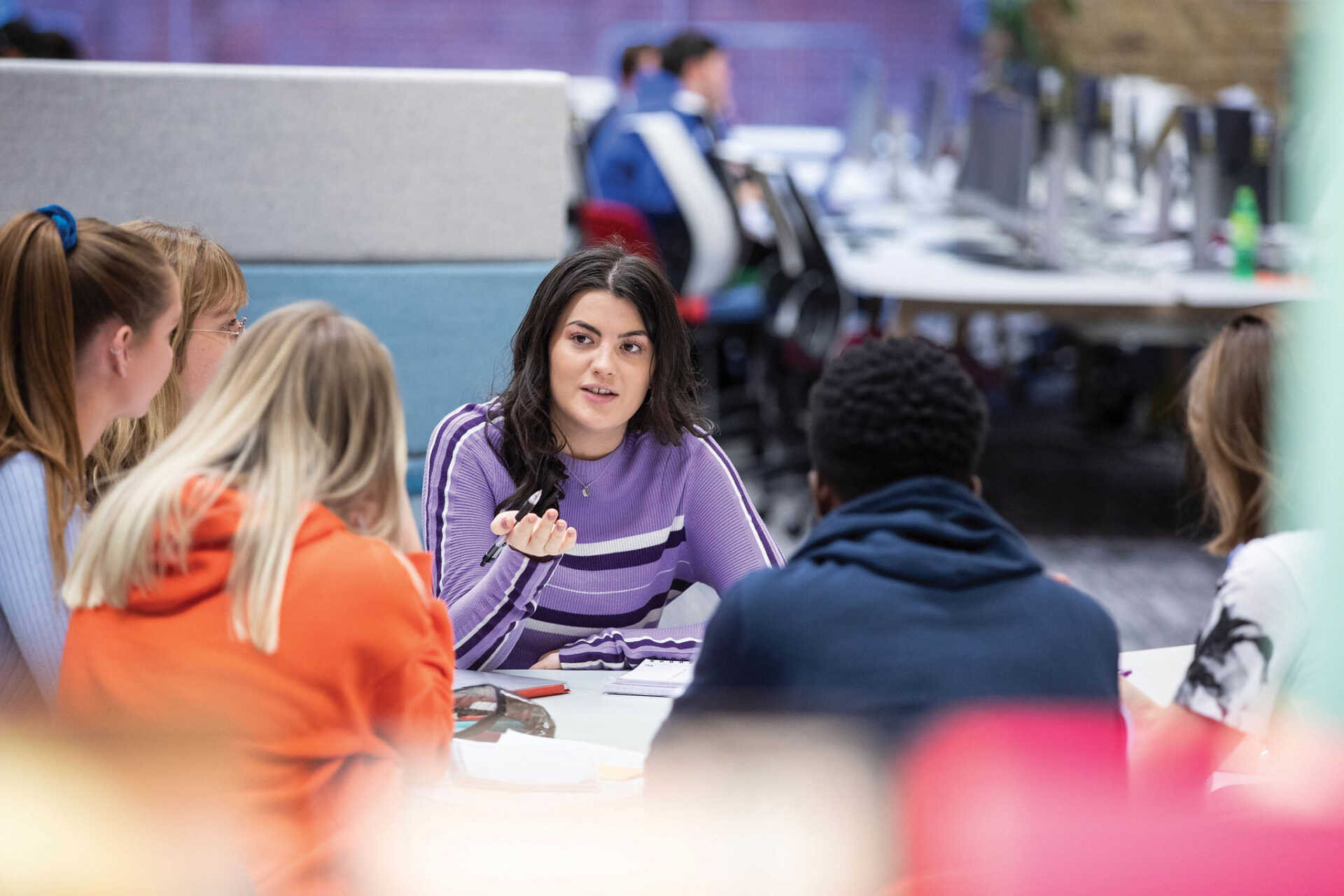 Case Study: Innovation i-Teams 2022
In early 2022, Emily Collins and team hosted their first in person student knowledge exchange since before the pandemic. This case study reflects the reality of planning an event with sustainability in mind and how improvements could be made for future events.
Between them, Emma Marku (Internationalisation Officer), Kelda McCabe (Business Information Officer) and Emily Collins (External Relations and Events Co-ordinator) have a wealth of experience of organising events at the University of Kent.
They know that sustainability isn't always at the top of the agenda or easy to achieve, so have created this short guide to help you navigate the pitfalls of event management and provide the necessary information to help you make more sustainable choices along the way.
If you would like more information or have your own top tips please email sustainability@kent.ac.uk where the Sustainability Team will pass your information onto the Champions.