Keep up to date by tuning in to our live WebChats with Kent staff and students.
Upcoming WebChats
There are currently no upcoming WebChats.
Please check back here for updates and booking information about future WebChats.
What are student WebChats?
Student WebChats are designed to help students stay up to date with University information and announcements. They include an update from staff at the University and sometimes your Students' Union or other students.
WebChats are usually on a particular topic and you are welcome to ask questions before, during and after the initial presentation.
WebChats are hosted on Zoom in a webinar format. You can ask your questions to the panel via the chat function in Zoom.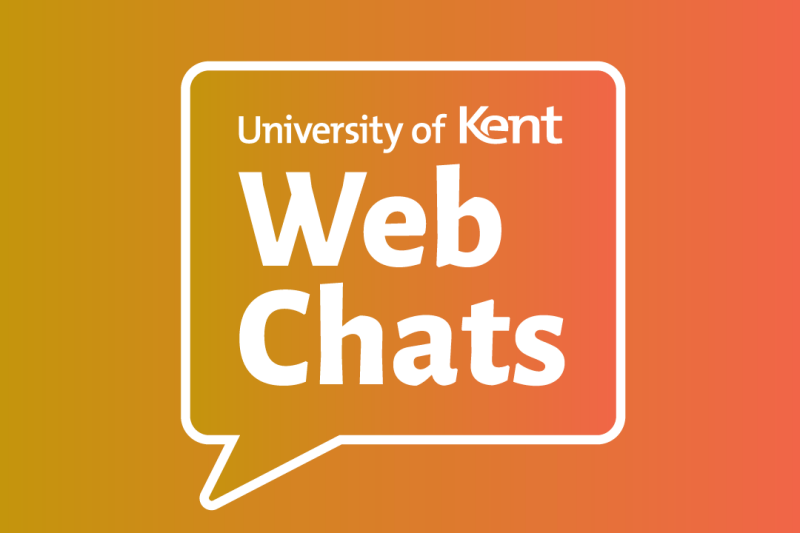 Missed a student WebChat?
If you have missed a student WebChat, you can view the presentations from past WebChats below:

Please note the information in each WebChat was correct at the time of recording but may be subject to change, for example due to changes in Government guidance.
If you have a query in the meantime, please email CovidSupport@kent.ac.uk.