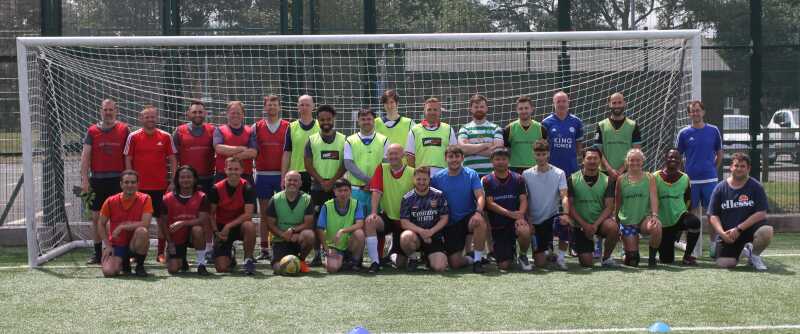 Why not come along to our weekly staff football event, where the sessions are open to all abilities and offer a fun and social environment to be active in. Sessions are led by the Kent Sport Sports Development team.
Sessions every Friday 12pm to 1pm at The Pavilion

Sessions are part of the ALLActive programme and costs are:
£2 for Premium, Plus and Pay to Play members
Free for Premium Plus members
For more on membership options, click here.
"Friday football is the highlight of my working week. It's given me confidence and fitness at my ripe old age. It's really valuable and I miss it when it's not on or my diary doesn't permit. It's really valuable!" – Alan Dargan, Research Assistant
Friday football is a great way give me a break from my research and relieve some of the stress of the week while having fun and staying fit. Kristen Hornbuckle, Research Postgraduate, School of Anthropology and Conservation
Staff football is an absolutely brilliant way to drag me away from my desk, run around, have fun, get fit, and then be more productive at work after." –Jake Bicknell, Lecturer in Biodiversity Conservation