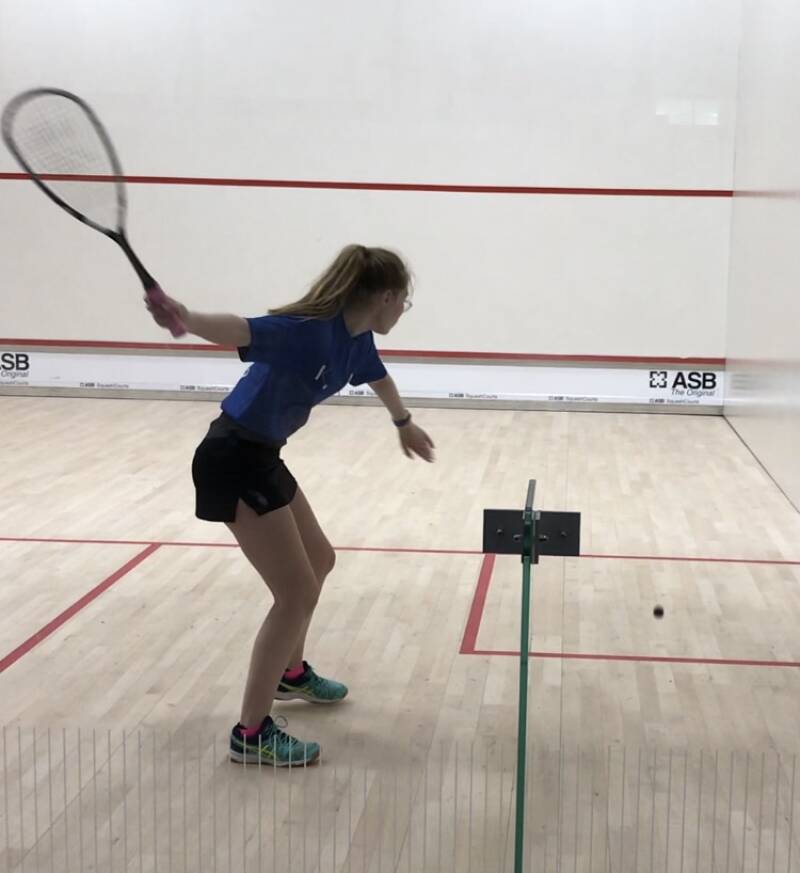 Rebekah-Eve Goodhand
Sport: Squash
Academic Course: Sport and Exercise for Health
Hometown: Dover, Kent
Best sporting achievement/personal best: My best sporting achievement was being selected to play for Kent and helping to secure the South and East counties Grand Prix title 3 times.
2021/22 goal in sport: To continue to be selected for Kent and to improve my overall playing ability, particularly my backhand drop shots.
What did you miss the most regarding your Sport during the various Covid-19 Lockdowns and imposed restrictions? One of the hardest parts of the lockdowns was not being able to access any courts to train or play on, which I missed largely as competing is what I enjoy the most.
What attracted you to study at Kent and what are you most looking forward to at University? I was attracted to Kent as it offered the course which I wanted to study the most and by remaining local it meant I could continue to participate in my various local sports clubs.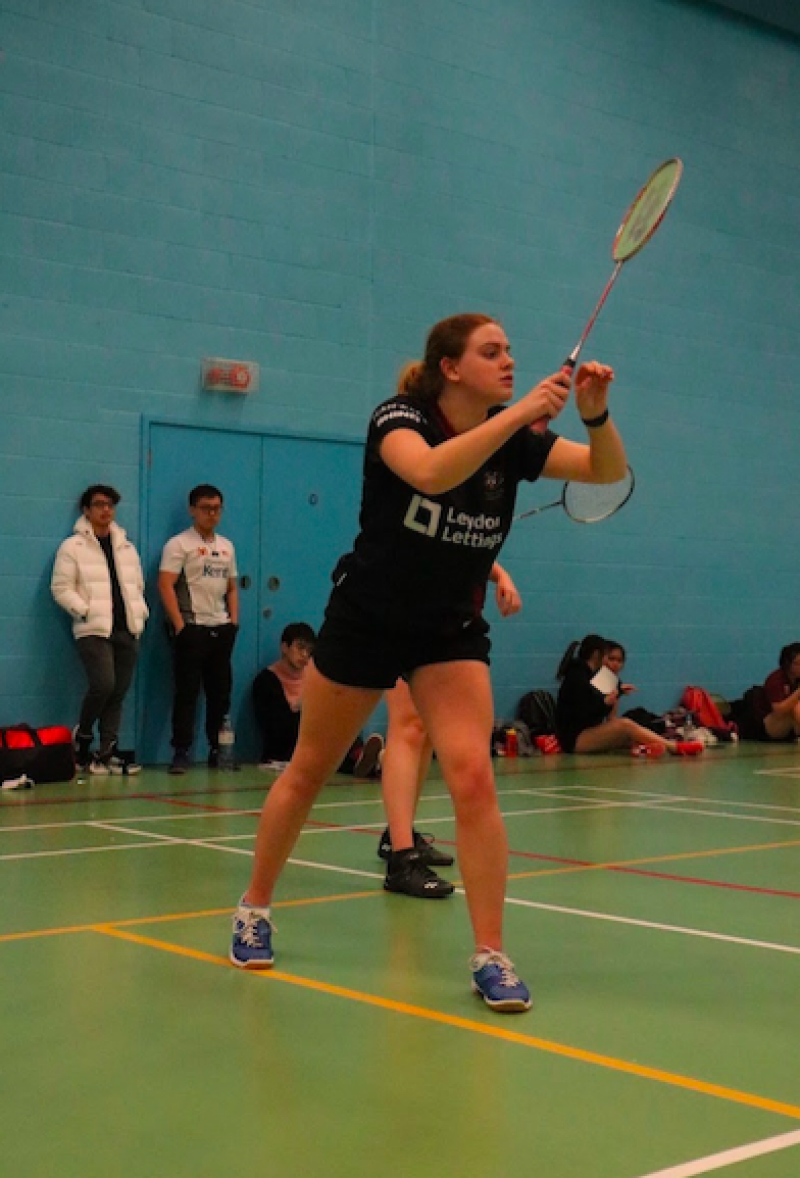 Amy Radford
Sport: Badminton
Academic course: Sport and Exercise Science for Health
Hometown: West Sussex
Best sporting achievement/personal best: BUCS League winner 2020, Badminton England Medals, County Representative
2021/22 goal in sport: Compete at a high level again. Gain fitness. Rebuild Badminton society
What did you miss the most regarding your Sport during the various Covid-19 Lockdowns and imposed restrictions? High level competition. Friendly competition. Fitness levels
What attracted you to study at Kent and what are you most looking forward to at University? Family & friends. Getting better interaction with society's and lectures