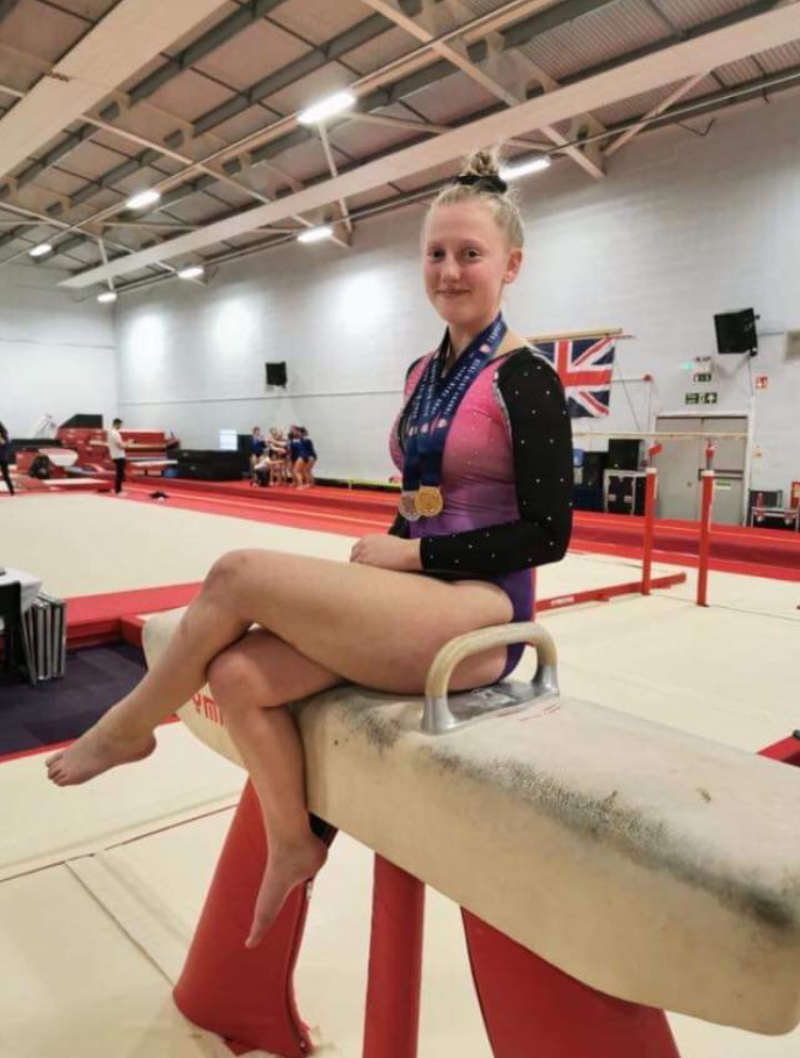 Lara Stembridge
Sport: Gymnastics
Academic course: Clinical Psychology with a Placement Year
Hometown: Faversham, UK
Best sporting achievement/personal best: Winning BUCS twice consecutively, as well as achieving 2 medals both times on other pieces. I am also honoured to have been awarded Scholar of the Year 2022, which I definitely believe to be one of my best achievements in my sporting career.
Read about Lara's successful BUCS title defence.
Lara was crowned 2021/22 Scholar of the Year. Read our interview with Lara on our blog.
2022/23 goals in sport: To retain my BUCS title and continue to improve my routines and learn new skills!
Why did you apply to study at Kent (new students) or what is your favourite thing about Kent Uni (returning students)? Kent has amazing sporting facilities and so many different groups you can join both competitively and non competitively, meaning there's something for everyone.
What are you looking forward to experiencing most on the Scheme this year? I am looking forward to working with the coaches and other scholars in S+C sessions and building both my strength and bonds with others.