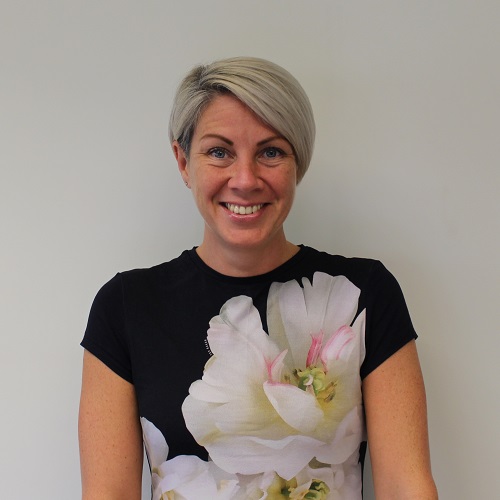 Professor Claire Peppiatt-Wildman
About
I graduated with a BSc (Hons) in Medical Biochemistry from Royal  
Holloway University of London in 1999 and a PhD in Cellular Physiology 
in 2002  from the University of Cambridge (Babraham Institute; 
supervised by Professor  Sir Michael Berridge). Subsequently, I worked 
as a Research Associate in the  laboratory of Professor David Attwell 
(FRS) at University College London (UCL),  then the laboratories of 
Professor William Large at St George's Medical School  University of 
London. 

In 2007, I was awarded a significant Medical Research  
Council (MRC) Career Development Award (5 years) to conduct independent 
 research in the Department of Physiology, UCL and then at the Royal 
Veterinary  College. Since joining the University of Kent in 2012, I 
have  worked as a Lecturer and then Senior Lecturer before becoming a  
Professor of Human Physiology in 2018. I currently lead the Urinary 
System  Physiology Unit, a research group originally founded in 2008 
that is now  internationally recognised for its significant 
contributions to the field.

In 2018 I become the Head of School for the School of 
Sport and  Exercise Sciences at Kent. I am very excited to be working 
collectively and  collaboratively with all members of the School to 
build on its strengths and  successes. I very much look forward shaping 
and developing our future together.  With this new challenge, exciting 
new research  collaborations are also arising that will link sports and 
exercise research to  my urinary system physiology interests.
Research interests
My research is considered a world-class in  urinary system physiology 
and regulation of blood flow, collaborating  internationally (e.g. in 
the USA, Europe, and Australia) with multiple research  centres. I have 
contributed to 32  high-quality publications and reviews, highest  IF 38.14 (Nature, on 2 occasions, 2x F1000 recommended) with >2527  citations and an h-index of 20.
 I regularly  present at conferences worldwide upon invitation and have 
organised  international conferences and research symposiums for 
numerous international  meetings.  My work is creating  impact and has altered clinical practice. My
 research on regulation of blood flow in  organs and tissue and has lead
 me to collaborate on the regulation of blood  flow in skeletal muscle 
and injured tissue. I work with clinicians at East Kent  Hospital 
University Foundation Trust on the side-effects of prophylactic agents  
used in the field of sports medicine.
Teaching
Professor Peppiatt-Wildman teaches professional skills.
Last updated