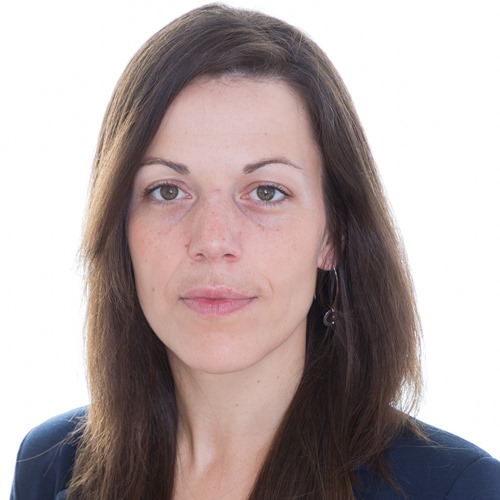 Dr Elke Van Hellemont
About
Dr Elke Van Hellemont completed a Master's in both Criminology (2006) and Social & Cultural Anthropology (2007) at the University of Leuven (KU Leuven), Belgium and was awarded a PhD in Criminology by the Faculty of Law, KU Leuven in December 2015. 

In May 2014, Dr Van Hellemont was a visiting scholar at the Sociology Department of the University of California, Los Angeles (UCLA). From September 2015 to July 2016, she worked as a (Post-doctoral) researcher/Research coordinator on a research project funded by BELSPO on the Cost of Cybercrime in the Belgian Industry. 

Dr Van Hellemont joined the School of Social Policy, Sociology and Social Research in August 2016.
Research interests
Dr Elke Van Hellemont's research interests fall within the study of social deviance. She is interested in the interdisciplinary and multi-method study of crime, including visual criminology. She has a particular interest in the study of the seduction of crime within the processes of globalisation and a global mediascape. Her most recent work is in the field of cybercrime. 

Dr Van Hellemont is currently engaged in disseminating the findings of her PhD research, which consisted of a multi-method study, including an 18 month ethnography with black African gangs in Brussels. Theoretically, her doctoral thesis, entitled 'The Gang Game: the Myth and Seduction of Gangs', looks at the seduction of gang life for young men and presents a novel multi-disciplinary theoretical perspective to gangs. In this study, gangs are viewed as myths produced in a 'gang game', a mythmaking process between different sets of 'players'. The mythic nature of gangs create their seductiveness. 

Research outputs to date include a number of publications and an ethnographic film presenting important findings of the fieldwork: 'Biso: The Black Gangs of Brussels'. The film, broadcast by Belgian national television in 2013, had more than 200,000 viewers. Future outputs will include a book, articles on street culture and gang theory, violence, media mythmaking, multi-method research designs, gang policing and cybercrime. 

Teaching
Dr Van Hellemont teaches modules on crime, media and culture and the sociology of deviance at undergraduate level.  She teaches cultural criminology at postgraduate level.
Supervision
Dr Elke Van Hellemont would be interested in receiving supervision enquiries in the areas of gang studies, ethnography, street crime and culture, the seduction of crime and cybercrime.
Professional
Memberships
Member of the Steering Committee of Eurogang Research Network (2014 - )

Recent Media
Think Kent lecture video
Publications
Article
Van Hellemont, E. and Densley, J. (2018). Gang glocalization: How the global mediascape creates and shapes local gang realities. Crime, Media, Culture: An International Journal [Online] 15:169-189. Available at: https://doi.org/10.1177/1741659018760107.

This article introduces the concept of 'gang glocalization' to capture the processes by which global media myths and conventions create and shape local gang realities. The different stages of gang glocalization, and the motives to engage in this process, are examined by comparison of two empirical cases – Congolese gangs in Brussels and Afro-Caribbean gangs in London. This multi-sited ethnography finds that youth use fiction and imagination in order to create individual and collective gang identities. Police and political action against gangs is then informed by the same fiction and imagination, resulting in new gang realities based not on what is real. We find that mythmaking is an essential aspect of gangs – without the myth there is no gang – and that imagination is at the core of some of its most harmful activities, namely spectacular symbolic violence. This is an update on Thrasher's (1927) old themes. The driving forces behind gang glocalization are emotions and desires tied to lived experiences of social and cultural exclusion. Implications for research and practice follow.

Van Hellemont, E. (2016). Visual Criminology in Action? Methodological Choices in Ethnographic Filmmaking: 'Biso, the Black Gangs of Brussels'. Panopticon 37:235-242.

Van Hellemont, E. (2012). Gangland Online: Performing the Real Imaginary World of Gangstas and Ghettos in Brussels. European Journal of Crime, Criminal Law and Criminal Justice:165-180.
Book section
Van Hellemont, E. and Vandenbogaerde, E. (2016). Fear and Retaliation: Gang Violence in Brussels and Caracsa. In: Gang Transitions and Transformations in an International Context. Springer.
Last updated