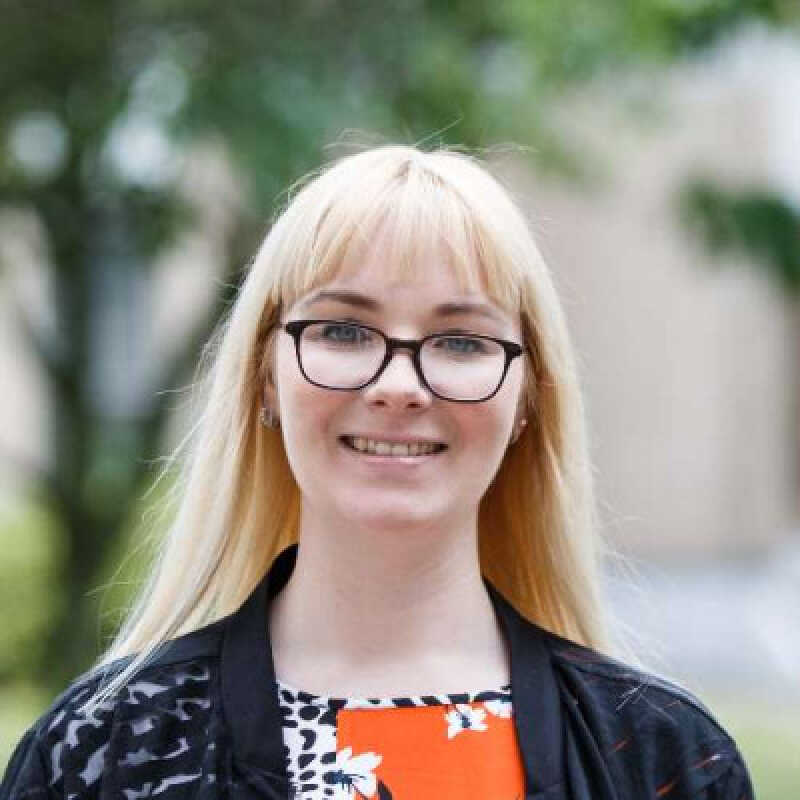 Dr Nicole Graham
Associate Lecturer
Admissions Officer
About
Nicole Graham joined the Department of Religious Studies in 2018 as a Graduate Teaching Assistant, becoming an Assistant Lecturer in 2020, and an Associate Lecturer in 2021. She was previously an Online Tutor at the University of Edinburgh. She is currently the Media Officer for the Humour and Religious Network and recently organised the online symposium: The Sacred and The…Profanity: Exploring Religion and Ritual in Humour and the Obscene. 

Nicole received a BA in Religious Studies from the University of Kent, an MA in Theology from the University of Exeter, and was recently awarded a PhD from the University of Kent.  
Research interests
Nicole's research interests include humour and religion, the body, ethics, and feminism.  
Teaching
Nicole teaches on a range of subjects including ethics, religion and gender, and meaning-making in contemporary society. 
Last updated