The University of Kent is part of SEPnet, the South East Physics Network, a network of universities working together to promote physics through high-quality outreach. We are also supported by The Ogden Trust, a charitable organisation that seeks to maximise the opportunities available to young people in all parts of the UK's educational system and, in particular, to support the teaching and learning of physics.
NCCPE Engage Watermark Success
We are extremely excited to announce that we have been award a Silver Engage Watermark from the National Centre for Co-ordinating Public Engagement. This Award is testament to our commitment to public engagement and how we hope to continue building on this in the future.
Find out more about the award, and see us receive it in the NCCPE's virtual event below.
Our outreach team
Our outreach programme is designed to engage the community with Chemistry, Forensic Science and Physics. In 2017 we engaged with over 7,000 people and held more than 60 events. We want to share our fascination with science and inspire future scientists.
Summer schools

In 2018 we launched our Chemistry and Forensics residential which gave 18-year-olds the chance to take part in hands-on experiments in our state-of-the-art labs. If you are interested in learning more about our summer schools, please visit Headstart for more details about the course and how to apply.
Space School
Space School gives students aged 15-18 the chance to observe the night skies from our Beacon Observatory, as well as designing, building and launching a rocket.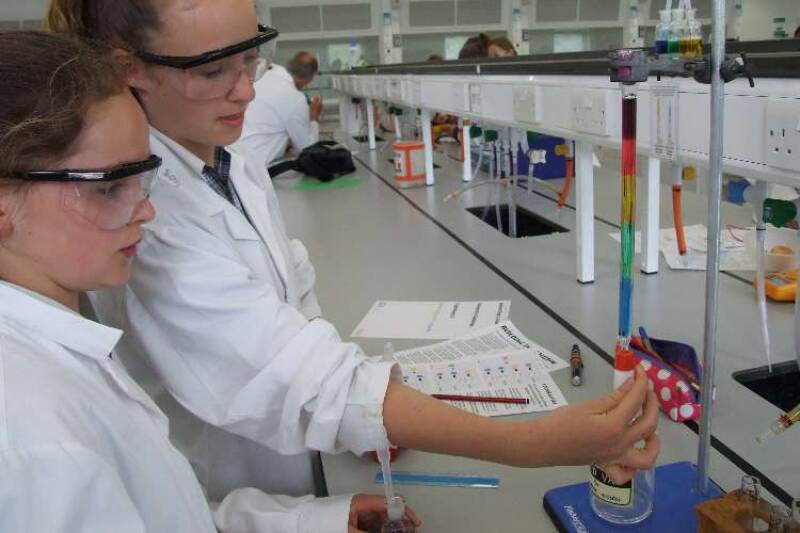 Festival of Chemistry
The Salters' Festival of Chemistry is a competition day for Year 8 students, hosted at the University of Kent Canterbury campus. If you would like more information about this event, please visit Salters' Institute.
Science talks
We also offer talks for local schools about our research and studying science at university. If you would like to learn more, please contact spsmarketing@kent.ac.uk
On behalf of my school, a huge thank you for hosting us on our recent visit – I know that the students benefited immensely from the opportunity and I hope that it will encourage them to consider studying physics ... in higher education.
Engagement with our research
Engaging with members of the public, as well as with other academics, is integral to our programme. Across our research groups we organise high-profile, international conferences and workshops, and our academics have secured substantial funding from sources such as the Engineering and Physical Sciences Research Council (EPSRC), Royal Society of Chemistry and the Department for Environment, Food and Rural Affairs (Defra).

Most recently, we have worked with Discovery Planet at the Dreamland amusement park in Margate, Kent, on a series of 'Plastics Unwrapped' workshops.
Learn more about the impact of our research in the School of Physical Sciences and how we are helping to find a solution to the plastic pollution problem.
Keep in touch with us
Keep up to date and learn more about our outreach and engagement activities by reading our blog.