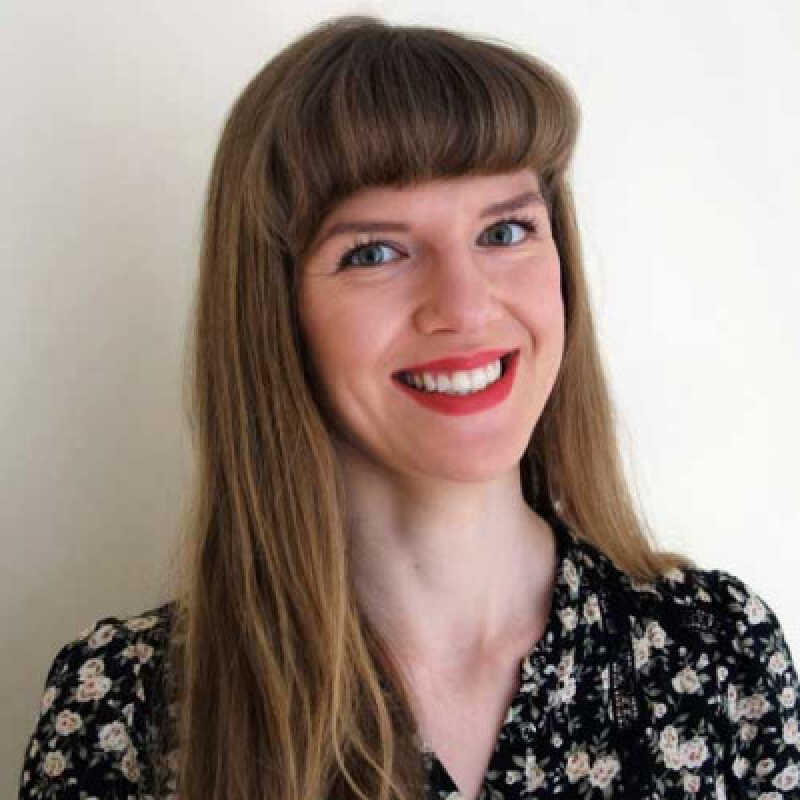 Cassandra Harrington
About
Cassandra Harrington is a medieval art historian and PhD Candidate at the University of Kent. Cassandra first came to Kent in 2010 where she completed a BA with first class honours in English & American Literature and History & Philosophy of Art. Following a brief stint working in heritage, auction galleries, and educational outreach, she won a full scholarship to return to Kent and carry out an MA in Medieval and Early Modern Studies. During this time, she worked on Gothic visual culture with a focus on marginal sculpture and graduated with distinction in 2016. She is the recipient of a CHASE (Consortium for the Humanities and the Arts South-East England) Doctoral Studentship and a member of both the British Archaeological Association and International Center of Medieval Art. Cassandra currently teaches undergraduates at Kent as an Assistant Lecturer in the School of History.
Research interests
Cassandra has interests in architectonic sculpture, paintings, manuscripts and illumination, transmission and reception of ideas, semiotics, ekphrasis, and the dialogue between visual and textual modes in medieval Europe. She is currently working on a reappraisal of Gothic foliate head iconography for her PhD. 

Cassandra has carried out collections research for The Canterbury Journey Project exhibitions at Canterbury Cathedral and has written for the 'Picture This...' project at Canterbury Cathedral, Material Witness (an interdisciplinary training programme for doctoral students across the CHASE consortium, based at the Courtauld Institute of Art) and the MEMS blogs. Alongside her academic work, Cassandra is interested in methods of production, materiality and pigments, and has facilitated and led manuscript illumination and paint workshops for community outreach events, professional development training and conferences. Cassandra also enjoys practice-based research and has worked as a cast, choir and production team member for the 'Staging the Play of Adam Project', and performed in an interpretation of Lydgate's Mumming for the Mercers of London.

Teaching
UG –HI410 - Early Medieval Europe
Supervision
Dr Emily Guerry and Dr Ryan Perry
Professional
Conference Papers


'Picking up the Pieces: The Foliate Bosses of the Collège de
Cluny in Context', The Art of the Lost, Canterbury Cathedral, November 2019: https://youtu.be/UzWo_qZKURs

'Turning over a New Leaf: Foliate Heads and Masks in Medieval Manuscript Culture',  MEMS Festival, June 2019

"Foliate Heads" and "Leafy Masks": Metamorphosis in the Portfolio of Villard de Honnecourt', Kalamazoo International Congress of Medieval Studies, May 2019

'If Stones Could Speak: The Corbels of Chartres Cathedral', Leeds International  Medieval Congress, panel 1330 "The Construction of Sacred Memory in Gothic  Spaces", July 2018

'A Twelfth-Century Passionale: Canterbury Cathedral Library and Archives, MS Lit. E. 42 and E. 42A', co-presented with Katie Toussaint-Jackson, session panel "In the Archives: Canterbury Journey Exhibitions & University of Kent MEMS Research Projects", MEMS Festival, June 2018

'Mapping and Meaning: The Keystones of Collège de Cluny', MEMS Festival, June 2017

'Sin or Salvation? Foliate Heads in the Margins of Chartres Cathedral',
Illuminating the Past: The Making and Meaning of Gothic Colour, supported by AHRC and MEMS, University of Kent, June 2016

Workshops

'Medieval Painting Practices', The Canterbury Journey Project, Canterbury
Cathedral, June 2019

'Pens and Pigments: A Practice-Based Manuscript Workshop', with Hannah Lilley,  Centre for Medieval and Early Modern Studies (MEMS) Festival, University of Kent, June 2018 

'A Monk's Life', Canterbury Journey Project 'Discovery Days', August 2018

'Illuminating the Past: A Workshop on the Making and Meaning of Gothic Colour',  Eastbridge Hospital, June 2016

'MEMS Scriptorium', with Sophie Kelly and Stuart Morrison, Centre for Medieval and  Early Modern Studies (MEMS) Festival, University of Kent, June 2015

Blogs

• "Material Witness at Canterbury Cathedral", Material Witness, published
online June 2019:

https://material-witness.co.uk/2019/06/17/material-witness-at-canterbury-cathedral-workshop-reflections/ 

• "From Paris to Canterbury: the Lyghfield Bible in Context":
Workshop Reflections, The University of Kent's Centre for Medieval and Early Modern Studies, published online April 2019: 

https://blogs.kent.ac.uk/memsnews/2019/04/02/cassandra-harrington-on-the-lyghfield-bible-workshop/ 

• '"Wise as Serpents and Innocent as Doves": The
Embroidered Cover of the Symonds' Book of Common Prayer', 'Picture This...' Project, Canterbury Cathedral, published online March 2016: 

https://www.canterbury-cathedral.org/heritage/archives/picture-this/wise-as-serpents-and-innocent-as-doves/

Academic Training

CHASE 'Material Witness' workshop programme, 2017-Present

'Language Express' Postgraduate French, University of Kent,
2017-2018

Anglo-Norman French, CHASE, 2017

'Databases for Historians (1)' Course, Institute of Historical
Research, 2017

Other

Assistant Lecturer in the School of History, University of Kent, 2019-Present

Researcher, Pinckney Genealogical Project, 2019

Voluntary Research Assistant (Collections), The Canterbury
Journey Project, Canterbury Cathedral, 2018-2019

Workshop Consultant and Facilitator (ad hoc), The Canterbury
Journey Project, Canterbury Cathedral, 2018

Conference Facilitator, 'The Black Prince: Man, Mortality &
Myth', Canterbury Cathedral, 2017

Conference Facilitator, 'Pastoralia in the Late Middle Ages:
Teaching, Translation, Transmission', University of Kent, 2016
Last updated