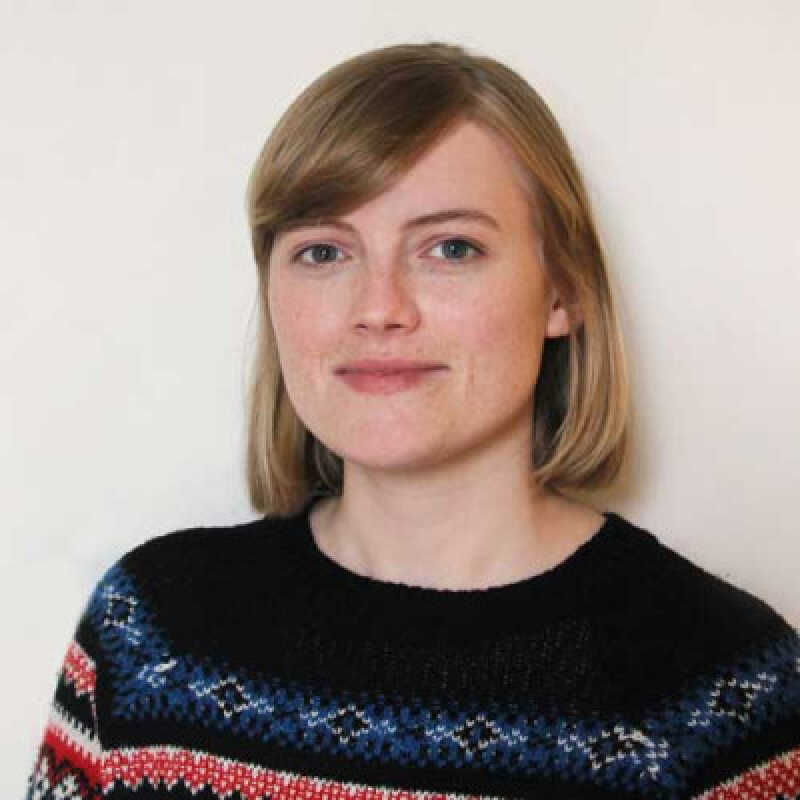 Roisin Astell
About
Roisin Astell received a First Class Honours in History of Art at the University of York (2014), under the supervision of Dr Emanuele Lugli. After spending a year learning French in Paris, Roisin then completed an MSt. in Medieval Studies at the University of Oxford (2016), where she was supervised by Professor Gervase Rosser and Professor Martin Kauffmann. In 2017, Roisin was awarded a CHASE AHRC studentship as a doctoral candidate at the University of Kent's Centre for Medieval and Early Modern Studies, under the supervision of Dr Emily Guerry. 
Research interests
Supported by CHASE (the Consortium of the Humanities and the Arts South-East England)
Illuminated manuscript production
Gothic art and architecture
Ecclesiastical and monastic patronage
Lay patronage
Materiality
Artistic training and collaboration
Artistic transmission and adaptation
Reception studies
Relationship between science and art
Professional Experience/Conference Papers
Professional memberships:
Roisin is a member of the International Center of Medieval Art, Medium Ævum, Medieval Academy of America, British Archaeological Association, and Museums Association.
Roisin is the current Student Representative of British Archaeological Association.
November 2019, Organiser of Post-graduate Colloquium, British Archaeological Association, London
Conference papers:
July 2019, 'Transmission, adaption, and dissemination of images in thirteenth to fourteenth century illuminated manuscripts', International Medieval Congress, University of Leeds
July 2019, 'Digital Materiality and the Medieval Object', Material Witness, CHASE, London
May 2019, 'An Unknown Workshop: Recontextualizing the Style, Artistic Transmission, and Collaboration of a Group of English Gothic Illuminators', International Congress on Medieval Studies, Western Michigan University, Kalamazoo
March 2019, ''Enlightening the Laity': learning and seeing in English fourteenth-century manuscripts', Ritual and Religion in the Medieval World, Fordham University, New York
March 2019, 'Meditatio and Visio in early fourteenth-century English stained glass and illuminated manuscripts', 18th Vagantes Conference on Medieval Studies, University of Toronto
July 2018, 'Visual Mnemonics and meditation in the Welles Apocalypse', International Medieval Congress, University of Leeds
June 2018, 'Enlightening the Laity: seeing and being seen in the Welles Apocalypse', Medieval & Early Modern Studies Festival, University of Kent
June 2016, 'Artistic Transmission and Adaptation in a French Apocalypse Manuscript', Medieval & Early Modern Studies Festival, University of Kent
April 2016 , 'Visualising the Visionary: contextualising Paris, BnF, MS. Latin 14410', Medieval Church and Culture Seminar, Harris Manchester College, University of Oxford
Grants/Funding/Honours
2019, Entente Cordiale Language Scholarship, Gouvernement de la République française
2019, Medium Ævum research grant
2019, Royal Historical Society Conference Travel Grant
2018, Royal Historical Society Travel Grant
2018, Christine and Ian Bolt scholarship, University of Kent
2018, Paul Mellon Centre Research Support Grant
2017, The British Archaeological Association Poitiers conference student scholarship
2017-2020, AHRC-funded CHASE doctoral studentship
2016, Charles Green Fund, Jesus College, University of Oxford
2015, McKenna Award, Jesus College, University of Oxford
2014, Art History Association (AAH) BA Dissertation Prize Nominee
Academically focused website
https://oxford.academia.edu/RoisinAstell
Last updated