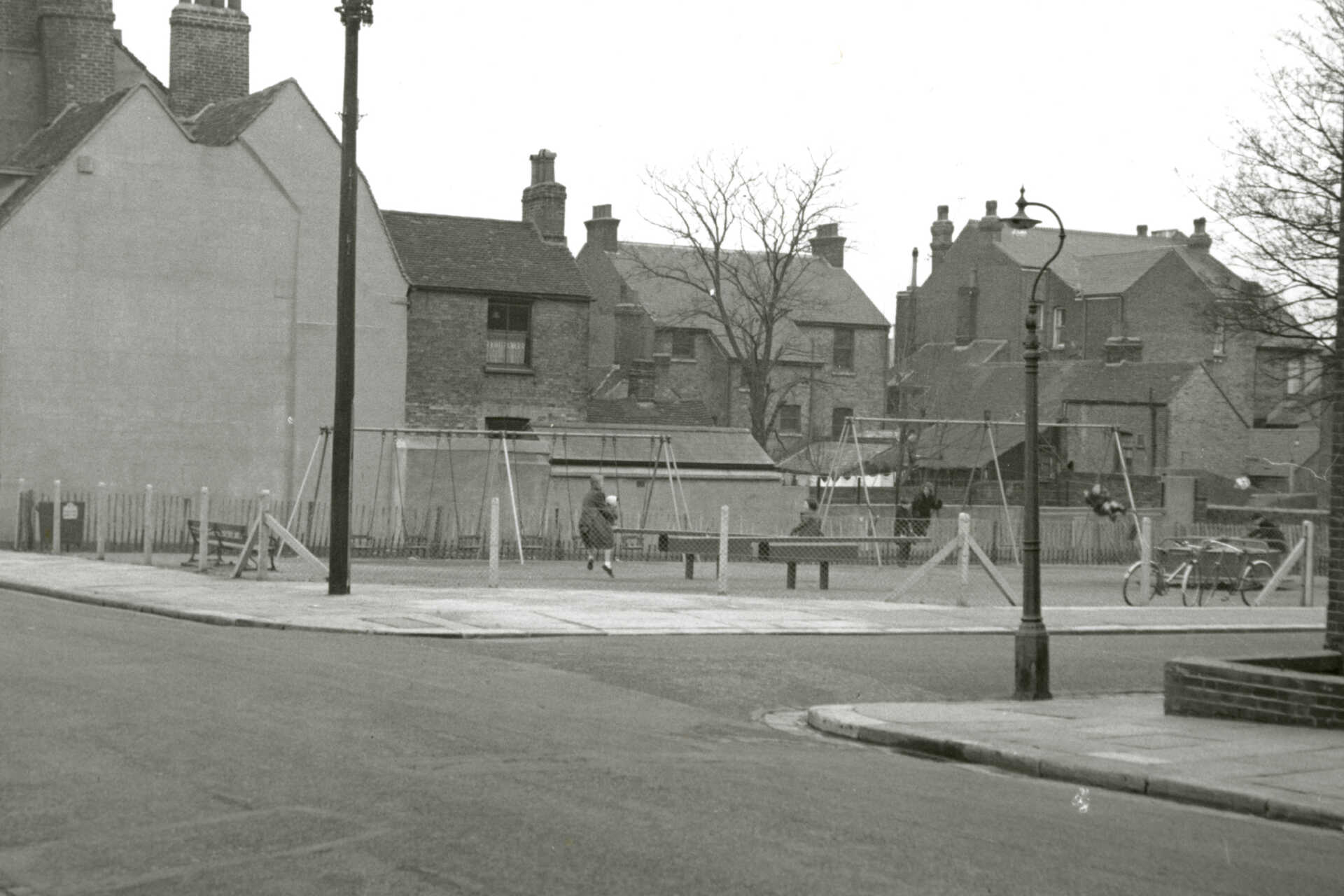 ​
Brompton Playground, Unknown. All rights reserved.
A collection of materials relating to local history compiled by Ronald A. Baldwin, a local historian and author.
The collection focuses particularly on Gillingham and the Medway towns, and is comprised of a book collection and archival material. The book collection has been amalgamated with our local history collection and is catalouged on Librarysearch. A listing of the archive collection is available on request.
Collection in brief
Contents: Books, bound items, papers, ring binders of notes and cuttings, photographs and paper and parchment documents
Period: 19th-20th century
Subjects: local history, medway, gillingham, kent life