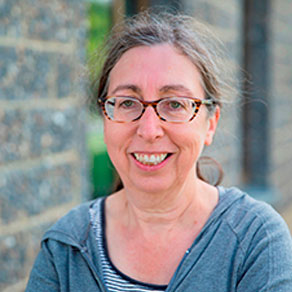 Professor Helen Carr
About
Professor Carr graduated with a B.A in Jurisprudence from Oxford University and subsequently qualified as a solicitor. She entered academia after over 13 years of legal practice. She  has an M.A from the Open University in Sociology and Criminology and obtained her PhD from the University of London in 2009. 

She has extensive experience in teaching housing, property, public law and law to social workers at undergraduate and post-graduate levels. She has been Director of Education for Kent Law School and is committed to student-centred and research-led teaching. With Dr Kirsty Horsey and Mr Ben Watson she is writing an innovative textbook for first year students on Legal Skills and the English Legal System.

Professor Carr practised at a Law Centre before entering academia. She represented clients in a number of high profile judicial review cases concerning homelessness, closure of care homes and habeus corpus.

She has been a part-time judge with the First Tier Tribunal (Property) Chamber for more than ten years.  Her work load includes rent cases, service charges and Housing Act cases. 
Research interests
Professor Carr's research interests centre on housing, homelessness and social justice.  She is interested in how law regulates those who are marginal to housing and property. Her interests go beyond security of tenure, considering, for instance, how law governs the distribution of housing resources, such as housing size, thermal comfort, building technologies, affordability and decency. She takes a feminist, socio-legal and interdisciplinary approach to her research.

She is currently funded by  the Global Challenges Research Fund of the Academy of Medical Sciences of the Royal Academy, UK to run, with Professor Danie Brand of the University of the Free State South Africa, and Professor Maria Fernanda Repolez of the University of Minas Gerais Brazil, workshops in Bloemfontein, Belo Horizonte and Kent, on Housing: Inclusion and Sustainability in the 21st century.

She is a member of the Inclusionary Practices project, funded by the British Academy, a research partnership between Kent Law School and the Law Faculty of the University of Minas Gerais.
Teaching
Helen teaches Undergraduates in issues associated with Land and Property Law.
Supervision
Professor Carr is happy to supervise students who share her research interests.  She welcomes inquiries from candidates who are in practice or have practical experience of housing and social justice issues as well as candidates who have an academic background in these areas.
Professional
Judge with the First Tier Tribunal (Property) Chamber

Member of the SLSA

Last updated