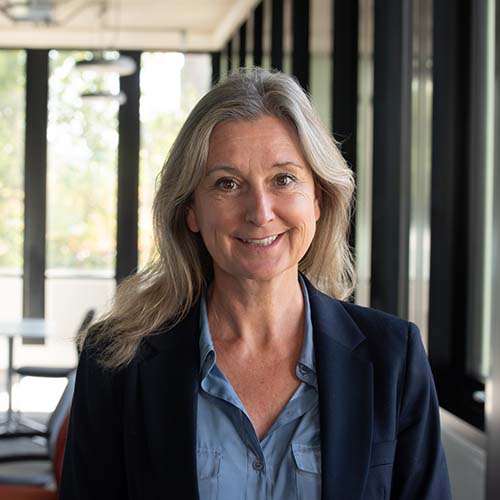 Professor Lydia Hayes
Professor of Law
Principal Investigator, The Legal and Social Life of Care Standards Regulation in England, Scotland and Wales (Wellcome Trust).
Research network leader, Gender-based Violence and Labour Standards, partnered with North West University (South Africa), University of the Western Cape (South Africa), RMIT (Australia) and Unacceptable Forms of Work global research programme, partnered with RMIT (Australia).
About
Professor Lydia Hayes writes about how law shapes working lives. She is a feminist scholar who focuses on the socio-legal impact of minimum labour standards and basic employment rights. Her research blends detailed doctrinal analysis with qualitative social science methods.

Professor Hayes' new monograph One Hundred Years of Equal Pay Law will be published by Hart in 2020. Her previous monograph, Stories of Care: A Labour of Law (2017) is the first to have been awarded prizes for excellence from both the Socio-Legal Studies Association and Society of Legal Scholars.

Her current research includes ongoing work to trace the employment rights and labour standards impacts of devolution, particularly in Wales and Scotland.  Professor Hayes is also developing empirical research projects about the workplace impacts of minimum wage and equal pay claims-making by women in low waged work.

In 2019, Professor Hayes led a team examining the regulation of care work in the four nations of the UK. This was published for the All Party Parliamentary Group on Social Care and was a key resource for their analysis and recommendations. She worked as a legal advisor to Wales TUC in the development of proposals for a Social Partnership Act, an initiative adopted and announced in the National Assembly for Wales by First Minister Mark Drakeford in June 2019. This follows on from her report to Welsh Government in 2017 about exploitation in low-waged work in Wales, which informed Welsh policy on migration and Brexit.  Professor Hayes has written and spoken extensively about the need for sectoral collective bargaining to improve terms and conditions of work in UK social care. These recommendations have been echoed in political debates, in political manifesto commitments, trade union policies and cited in the House of Lords.

Professor Hayes works with Professor Charlesworth at RMIT to better understand how gender-based violence is connected to conditions of work in social care in both the UK and Australia. She was a visiting fellow to RMIT in 2018. Her most recent academic publication is a critique of s20 Criminal Justice and Courts Act 2015 provisions on wilful neglect and ill-treatment in social care.

Professor Lydia Hayes writes about how law shapes working lives. She is a feminist scholar who focuses on the socio-legal impact of minimum labour standards and basic employment rights. Her research blends detailed doctrinal analysis with qualitative social science methods.
Research interests
Women and law, devolution, employment rights, care work, gender-based violence at work, trade union freedoms.
Teaching
Professor Hayes teaches undergraduates in the subject area of Public Law
Supervision
Professor Hayes is happy to supervise PhD students in respect of empirical qualitative research in law, women and law or employment rights and trade union law
Professional
Board Member, Institute of Employment Rights

Industrial Law Society

Socio-Legal Studies Association

Society of Legal Scholars

Haldane Society of Socialist Lawyers
Publications
Article
Thompson, S., Hayes, L., Newman, D. and Pateman, C. (2018). The Sexual Contract 30 Years on: A Conversation with Carole Pateman. Feminist Legal Studies [Online] 26:93-104. Available at: https://doi.org/10.1007/s10691-018-9368-1.

This reflection is based on a conversation with Professor Carole Pateman on 4th December 2017 as we prepared for a conference at Cardiff University to celebrate the thirtieth anniversary of her seminal work, The Sexual Contract (1988). As socio-legal scholars, The Sexual Contract has been formative in, and transformative of, our understandings of law and gender. We explore Professor Pateman's academic journey and consider how she came to write a ground-breaking book that has made major impacts on socio-legal and feminist legal studies. The paper is structured around the main themes arising in conversation with Pateman, with each section centred on her own account taken from our conversation in late 2017.

Hayes, L. and Moore, S. (2017). Care in a Time of Austerity: the Electronic Monitoring of Homecare Workers' Time. Gender, Work & Organisation [Online] 24:329-344. Available at: https://doi.org/10.1111/gwao.12164.

Austerity places intense pressures on labour costs in paid care. In the UK, electronic monitoring technology has been introduced to record (and materially reduce) the working time and wages of homecare workers. Based on empirical findings, we show that, in a 'time of austerity', care is reductively constructed as a consumption of time. Service users are constructed as needy, greedy, time‐consumers and homecare workers as resource‐wasting time‐takers. We point to austerity as a temporal ideology aimed at persuading populations that individual deprivation in the present moment, self‐sacrifice and the suppression of personal need in the here and now is a necessary requirement to underpin a more secure national future. Accordingly, women in low‐waged care work are required to eschew a rights‐bearing, present‐tense identity and are assumed willing to suppress their entitlements to lawful wages as a sacrifice to the future. By transforming our understandings of 'care' into those of 'time consumption', and by emphasizing the virtue of present‐tense deprivation, a politics of austerity appears to justify time‐monitoring in care provision and the rationing of homecare workers' pay.

Moore, S. and Hayes, L. (2017). Taking worker productivity to a new level? Electronic Monitoring in homecare - the (re)production of unpaid labour. New Technology, Work and Employment [Online] 32:101-114. Available at: https://doi.org/10.1111/ntwe.12087.

This article explores the use of Electronic Monitoring (EM) in homecare and its impact on the ratio of paid to unpaid working time. It argues that whilst Zero Hours Contracts (ZHCs) blur the distinction between paid and unpaid labour, the introduction of EM can formalise and regulate the demarcation between the two. In the context of local authority commissioning and constrained budgets, the combination of EM and ZHC's may excise so‐called 'unproductive' but available labour from homecare. In particular, the minute‐by‐minute commissioning of care that EM facilitates means the cost of homecare is anchored in the time that worker's spend in client's houses, squeezing out paid travel, time between visits, training and supervision. Paid working time is minimised whilst maximising the use of unpaid time with resulting intensification of care labour.

Hayes, L. (2015). Care and Control: Are the National Minimum Wage Entitlements of Homecare Workers at Risk under the Care Act 2014?. Industrial Law Journal [Online] 44:492-521. Available at: https://doi.org/10.1093/indlaw/dwv028.

Homecare is a major source of women's low-wage employment in the UK. Practices of unpaid working time are widespread and many workers are not paid in accordance with their existing national minimum wage entitlements. On 1 April 2015, a new duty of well-being in social care came into force and local authorities are required to promote the control of care by service-users. As a consequence, homecare workers will increasingly be engaged in complex multi-lateral work relations and subject to multi-party control. This article examines how the national minimum wage entitlements of homecare workers have been legally interpreted and questions if their entitlements might be adversely affected under provisions of the Care Act 2014. There is a legacy of judicial decision-making in which care-giving is not recognised as 'work' for the purposes of the national minimum wage. Yet recent decisions have produced a more satisfactory entitlement framework by establishing that employer control over working time determines 'work'. However, it seems this framework is put at risk by the statutory promotion of service-user control. As work relations are re-cast, contractual relationships in which care-giving falls outside the protection of national minimum wage law will appear increasingly attractive because they may both enhance service-user control and facilitate very low cost labour. Without innovation in legal treatments of multi-party control and sustained attention to the worth of care-giving as employment, the rights of homecare workers are at risk under the Care Act 2014.
Book
Hayes, L. (2017). Stories of Care: A Labour of Law. Gender and Class at Work. [Online]. Palgrave Macmillan. Available at: http://dx.doi.org/10.1057/978-1-137-49260-9.
Book section
Hayes, L. (2018). Work-time technology and unpaid labour in paid care work: A socio-legal analysis of employment contracts and electronic monitoring. In: Beynon-Jones, S. and Grabham, E. eds. Law and Time. Routledge, pp. 179-195. Available at: http://dx.doi.org/10.4324/9781315167695-10.

How is unpaid labour established in the UK homecare industry? This chapter is focused on homecare workers' internal notions of time and defines zero-hours employment contracts and the electronic monitoring of service provision as technologies of time. It shows how time is materialised through labour. Technologies of time impact on care workers' temporal consciousness by fracturing notions of clock time across four separate dials and economically subordinating care-giving according to nature's time. Hence labour apprehended in nature's time materialises as unpaid work, and labour in clock-time materialises as partially paid work. This is a challenging temporal environment for labour law since legal protections frequently accrue by a measure of clock time according to a single dial which is also presumed to measure paid time.

Hayes, L. (2017). Paid care work, gendered labor law and the vulnerability of community. In: Albertson Fineman, M. and Fineman, J. W. eds. Vulnerability and the Legal Organization of Work. Routledge, pp. 91-105. Available at: https://doi.org/10.4324/9781315518572-8.

This chapter suggests that the vulnerability of "community" is impacted by the gendering of labor law. It deals with homecare workers in England, women who are employed to provide essential support to older and disabled people living in their own homes. Instead of conceiving of paid care work as the product of an individuated interaction, we can recognize the labor of state-funded paid care workers as a potentially progressive expression of community. Yet Sophie's narrative also opens our eyes to ways in which the physical and existential qualities of state-funded care have been undermined by contractual processes of privatization and service transfer. The state has actively crafted its privatization agenda in pursuit of large reductions in labor costs and appears ambivalent about the labor standards entitlements of homecare workers. Homecare workers give personal care to older and disabled people, visiting them in their own homes to provide assistance with washing, dressing, continence/incontinence and basic nursing care.

Hayes, L. (2016). Sex, Class and CCTV: The Covert Surveillance of Paid Homecare Workers. In: Adkins, L. and Dever, M. eds. The Post-Fordist Sexual Contract: Working and Living in Contingency. Palgrave Macmillan. Available at: http://dx.doi.org/10.1057/9781137495549.

Hayes, L. (2014). Women's Voice and Equal Pay: Judicial Regard for the Gendering of Collective Bargaining. In: Bogg, A. and Novitz, T. eds. Voices at Work: Continuity and Change in the Common Law World. Oxford University Press. Available at: https://global.oup.com/academic/product/voices-at-work-9780199683130?cc=it&lang=en&.

Hayes, L., Novitz, T. and Herzfeld Olsson, P. (2013). Migrant workers and collective bargaining: Institutional isomorphism and legitimacy in a resocialised Europe. In: Countouris, N. and Freedland, M. eds. Resocialising Europe in a Time of Crisis. Cambridge University Press, pp. 448-465. Available at: https://doi.org/10.1017/CBO9781107300736.027.
Monograph
Hayes, L., Johnson, E. and Tarrant, A. (2019). Professionalisation at Work in Adult Social Care: Report to the All-Party Parliamentary Group on Adult Social Care, July 2019. GMB trade union. Available at: https://www.gmb.org.uk/sites/default/files/Professionalisation_at_Work_0309.pdf.
Forthcoming
Hayes, L. (2019). Criminalizing care workers. A critique of prosecution for ill-treatment or wilful neglect. In: Criminality at Work. Oxford University Press. Available at: https://global.oup.com.
Last updated