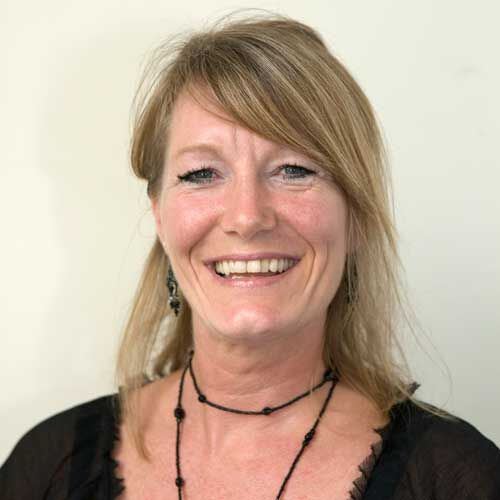 Dr Karen Devine
Senior Lecturer in Law
Director of Education (Autumn Term 2018/19)
Director of Certificate in Law Route to LLB
Director of the Medical Law LLM pathway
Module Convenor
About
Dr Karen Devine completed her LLB at Kent (First Class Honours) in 2003 and her PhD at Kent in 2009. Her PhD was published as a manuscript entitled The Umbilical Cord Blood Controversies in Medical Law by Routledge-Cavendish in 2017.

She is a Director of Education, Director of the Certificate in Law Route to LLB, Director of the LLM Medical Law Pathway and the course convenor for the Law and Medical Ethics module (LW602).

In 2012 she won the national Oxford University Press Law Teacher of the Year award. 
Research interests
I am interested in the law and ethics that relate to the removal and use of human tissue and body parts. I am also interested in the use of cryonics, the freezing of the whole body.
Teaching
Her undergraduate teaching responsibilities span across Obligations and Medical Ethics.
Publications
Article
Devine, K. (2010). Risky Business? The risk and benefits of umbilical cord blood collection. Medical Law Review [Online] 18:330-362. Available at: http://dx.doi.org/10.1093/medlaw/fwq020.

Devine, K. (2010). Tying the cord around the midwife's neck: The problem with umbilical cord blood collection. Journal of Professional Negligence 26:83-95.
Book
Devine, K. (2017). The Umbilical Cord Blood Controversies in Medical Law. [Online]. Routledge. Available at: https://www.routledge.com/9781138840881.
Book section
Devine, K. (2015). Thinking outside the (egg) box: Egg-share agreements, cord blood and 'benefits-in-kind'. In: Revisiting the Regulation of Human Fertilisation and Embryology. Routledge.

Devine, K. (2013). Ethics and choice in healthcare: the case of public v. private cord blood banking. In: Priaulx, N. and Wrigley, A. eds. Ethics, Law and Society. Ashgate. Available at: http://www.ashgate.com/default.aspx?page=637&calcTitle=1&title_id=10160&edition_id=13619.

Devine, K. (2012). 'How should tort be taught?' Utilising expertise and telling tales in an innovative law curriculum. In: Hunter, C. ed. Integrating Socio-Legal Studies into the Law Curriculum. Palgrave-Macmillan.
Last updated