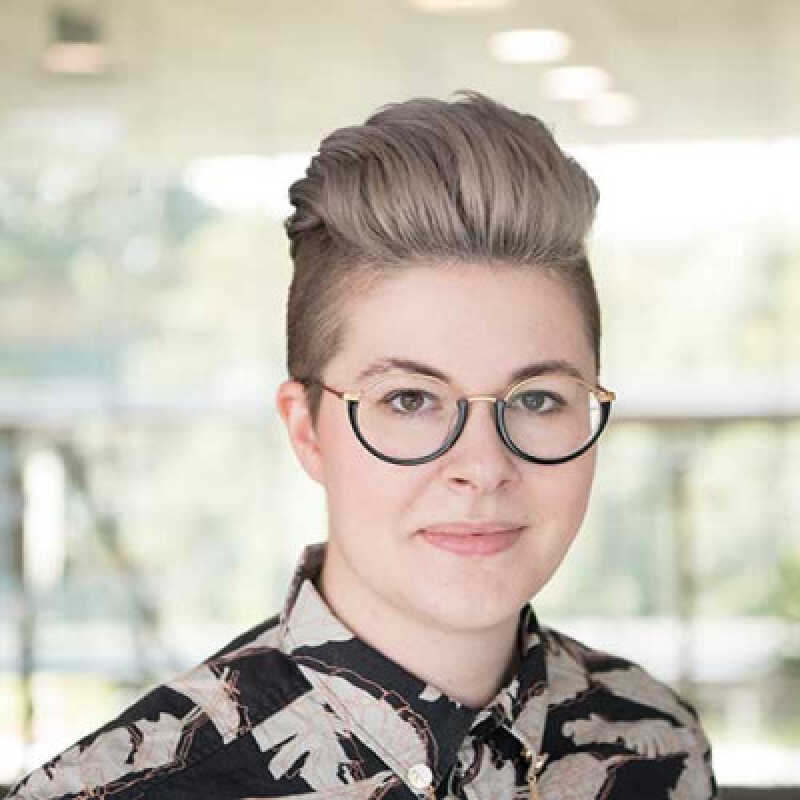 Dr Flora Renz
Senior Lecturer in Law
Co-Director of the Centre for Sexuality, Race and Gender Justice
About
Flora joined Kent Law School in 2017 as a Lecturer. Flora was previously a Lecturer in the Law School at City, University of London. Flora's research interests lie broadly in the area of gender, sexuality and law and the legal regulation of identities.

From 2012 to 2017 Flora undertook a University of Kent funded PhD at KLS. Flora's thesis was entitled 'The Gender Recognition Act 2004 and Transgender People's Legal Consciousness' and was an interdisciplinary examination of the regulation of gender identity in England and Wales. This research drew on empirical data, feminist and queer theory, and socio-legal methods. Prior to this Flora completed an M.Res in Social Science Research Methods (in Law) at Keele University and an LLB at the University of Leeds.
Research interests
Flora's research is concerned with the legal regulation of (trans)gender identities and sexuality in society and broader questions focusing on the interface between structural inequalities, law, gender, sexuality, and emotion. Flora is a member of the Centre for Law, Gender and Sexuality in the Law School.

Flora is currently a Co-I with Professors Davina Cooper (PI), Emily Grabham and Elizabeth Peel on the ESRC funded socio-legal project The Future of Legal Gender. This projects asks whether government should retain the current system of a legal gender assigned at birth.
Teaching
Flora teaches Undergraduate's in issues associated with Criminal Law, The European Union, Gender, and Sexuality. 
Supervision
Flora is happy to supervise students interested in pursuing work in the areas indicated in her research interests.
Professional
Flora is an Editorial Board Member of Feminist Legal Studies. 

Flora is a member of the SLSA Executive Committee.
Last updated