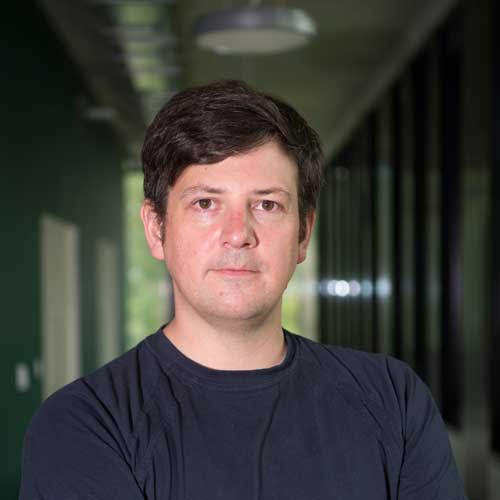 Dr Edward Kirton-Darling
About
Ed's research interests include public and administrative law (in particular inquests & public inquiries), housing law, family law, social welfare law & homelessness law, and he is also broadly interested in questions of procedure, jurisdiction, legal & non-legal technicality, expertise, professionalism & lawyering, and the possibilities of justice. 

Ed is Director of Critical Legal Practice in KLS, and is responsible for overseeing the response of the Law School to changes in professional legal qualification. 

From 2012 to 2015 Ed undertook an ESRC (SEDTC) funded PhD in Socio-Legal Studies at KLS, and was awarded the degree of Doctor of Philosophy of Law in November 2015.  His thesis was entitled 'Looking for justice: the family and the inquest' and was an interdisciplinary examination of the family and the contemporary inquest system, drawing on empirical, historical and jurisprudential approaches.  Before undertaking this research, Ed practised as a solicitor in the Civil Liberties team at Hodge, Jones & Allen (2009-2012), where he also trained to be a solicitor (2007-2009), and he worked as a Research Assistant in the Public Law team at the Law Commission from 2004-2006.  Ed undertook an LLB at Leeds in 2000-2003, before completing an LLM in Human Rights at UCL in 2004, and the Legal Practice Course at the University of Westminster in 2007. 

He has published a series of blogs on his research interests:


Research interests
Ed has ongoing research projects which focus on health and safety in
housing, homelessness, and investigations into contentious death.
Teaching
Ed teaches in the fields of Family Law, Homelessness Law & Policy and Public Law.
Supervision
I am interested in supervising interdisciplinary socio-legal research which engages with my broad research interests.
Professional
Solicitor (non-practising).
Publications
Article
Kirton-Darling, E.

et al.

(2018).

Health and Safety at Home and paying for fire safety

.

Journal of Housing Law

21

.

Kirton-Darling, E. (2018).

Fire in the High Rise: Governance, Ownership and Safety

.

Journal of Housing Law

20

:121

.

Kirton-Darling, E. (2014).

Searching for Pigeons in the Belfry: The Inquest, the Abolition of the Deodand and the Rise of the Family

.

Law, Culture, and the Humanities

[Online]

.

Available at

:

http://dx.doi.org/10.1177/1743872114560701

.

This article explores the abolition in 1846 of the deodand – the object or animal declared responsible for death by an inquest jury – and its relationship with the family of the deceased. Drawing on the work of Jacques Donzelot, it argues that the deodand brought contingency into the heart of law, and that its replacement with a legal right to compensation for dependents was a move to rationalize the investigation of death. This rationalization had consequences; limiting the place of the unruly community, centering and regulated the family, and disconnecting the inquest from the material of death.
Confidential report
Kirton-Darling, E.

et al.

(2017).

Closing the Gaps: Health and Safety in Housing

.

Shelter

.

Kirton-Darling, E. and Carr, H. (2016).

Homeless Veterans in London: Investigating Housing Responsibilities

.

Veterans Advisory and Pensions Committee, London region

.
Review
Kirton-Darling, E. (2013).

Book Review: Matching Organs with Donors: Legality and Kinship in Transplants

.

Legal Studies

[Online]

33

:503-506

.

Available at

:

http://dx.doi.org/10.1111/lest.12021

.

Book review of Jacob's Matching Organs with Donors: Legality and Kinship in Transplants, including its application to inquests; kinship in the Coronial courts
Forthcoming
Kirton-Darling, E. (2018). Safe and Sound: precariousness, compartmentation and death at home.

in:

Carr, H., Edgeworth, B. and Hunter, C. eds.

Law and the Precarious Home: Socio-Legal Perspectives on the Home in Insecure Times

.

Hart Publishing

.

Available at

:

https://www.bloomsburyprofessional.com/uk/law-and-the-precarious-home-9781509914609/

.
Last updated