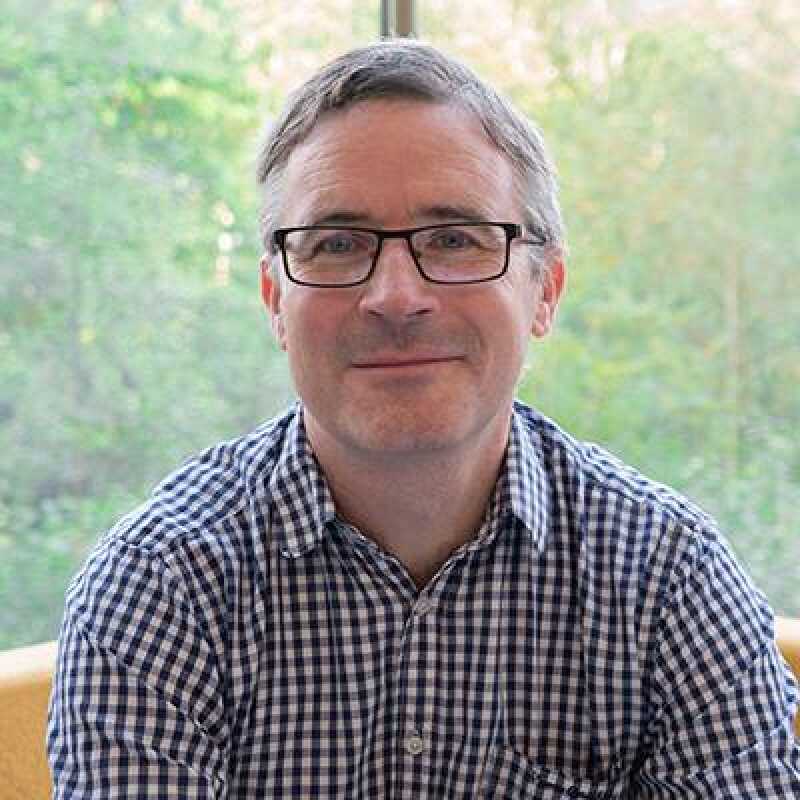 Dr Des Laffey
Senior Lecturer in E-commerce
About
Des is a Senior Lecturer in E-Commerce at Kent Business School. He has been a lecturer for over 25 years and has taught at the Universities of Bradford, Humberside and Hull in the UK, in Greece, the UAE, Saudi Arabia, Bahrain, Singapore, Hong Kong and Malaysia. Students can contact Des here.

Dr Laffey is interested in the role of digital marketing in organisations and society. He joined the University in 2000 to set up the MA in E-Commerce, an online programme established in collaboration with the Institute for
Financial Services and major financial institutions. Des is also the Programme Director of the MSc Marketing and was the Chair of the Academic Disciplinary Committee from 2010 to 2015.

Des has international recognition of his research.  He was ranked 9th in the world in Information Systems Research (2007-2009).  Des was Co-Editor of the Journal of Strategic Management Education (2009-2012) and Guest Editor of Specials Issue of the International Review of Entrepreneurship (2009 and 2021).

His research papers are used as reading material at other Universities with his paper "Paid Search: The Innovation that changed the Web" required reading on Digital Marketing modules at several US Business Schools.

He is involved in the wider academic community and has presented at a range of conferences. He was a track chair for European Marketing Issues at the Academy of Marketing Sciences conference in Monterey in 2013. Des has given invited seminars at the Universities of Oxford, Cranfield, Manchester and Stirling.

He has received research funding from:

'Developing a Marketing Orientation at Erlang Solutions', Knowledge Transfer Partnership, Technology Strategy Board, £98,053, 2010. Academic support with Ben Lowe (Lead Academic).
'The start-up bank relationship: exploring the impact of crowdfunding at Start-Up', £10,000, 2014. Part of a research team which included University of Ulster and the London Institute of Banking and Finance.
'Testing and development of digital health campaign – muscle and joint rehabilitation (Injurymap), Interreg North West Europe , €14,999, 2018. Co-investigator with Ben Lowe.
Research interests
His research interests are in:
Social media
Online gambling
Search engines
Comparison websites
New venture creation
The underlying theme is electronic markets and how they enable innovation to be developed in either existing (reformed) markets or new (breakthrough) markets. His most current work is in the crowdfunding area and he is looking at how this alternative source of finance can enable new firms to innovate and grow.

Teaching
Des teaches modules in the Digital Marketing field to undergraduates and postgraduates.
His teaching consistently receives excellent feedback from students and draws on his research to ensure the modules are leading edge. Recognition of this came from the award of a University of Kent Faculty Teaching Prize on the use of Twitter in his modules in 2011.
Supervision
Past Supervisees: 

Mathew Todres: What Makes Social Enterprise 'Social'?

Andrew Robertson: A Website Service Quality Model for B2B SME's

Zheng Zeng: Quantitative Modelling of Marketing for E-Commerce

Adel Salloum: Investigation of influencing factors of IT adoption in National Health Services in the UK
Students can contact Dr Des Laffey here.
Professional
Des has delivered corporate training programmes and consultancy for organisations in the Oil and Gas, Media, Financial Services and Telecommunications sectors.

Des has been an external examiner at Surrey University, Nottingham Trent University, Newcastle University, Salford University and Richmond University.

Last updated