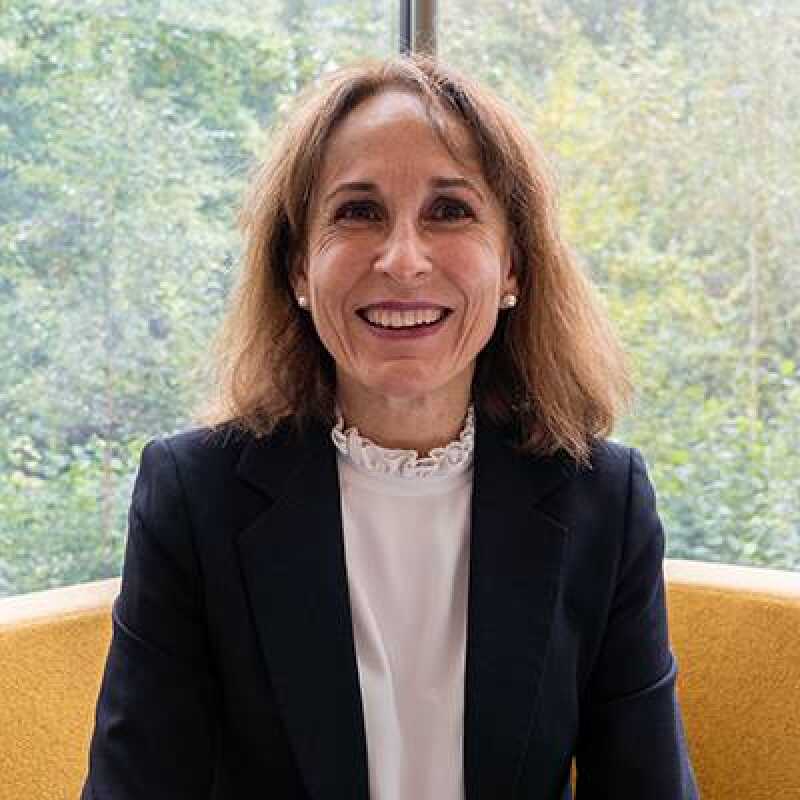 Professor Marian Garcia
Professor of Marketing and Innovation
Dean of Kent Business School
About
Professor Marian Garcia is a Professor of Marketing and Innovation and Dean of Kent Business School, University of Kent. Marian is also Director of Kent Business School Open Innovation Network and has worked with businesses and public sector on customer-driven business model innovation. She is internationally known for her research on open innovation management and product development by businesses working collaboratively with customers.    
Research interests
Marian's primary area of research is marketing-led innovation, with a particular focus on new product development and open innovation and value co-creation models. On-going projects include: social media for open innovation, solver engagement in crowdsourcing communities, and creating high performance innovation teams. She has published in leading international journals, including Research Policy, British
Journal of Management, Technovation, California Management Review, MIT Sloan Management Review and Supply Chain Management. In 2013, she published a book on Open Innovation in the Food and Beverage Industry, which has become the key reference for innovation scholars and practitioners in the Food Industry. Marian has extensive experience in securing external funding and leading international research,
mostly through large, multi-disciplinary EU funded projects. She has also received research funding from The World Bank, the Food and Agriculture Organization of the United Nations (FAO) and the UK Food Standards Agency. Most recently, she has been awarded the University Kent/Lille PhD Scholarship to conduct research in Open and Collaborative Innovation in Healthcare and funding from the Society for the Advancement of Management Studies (SAMS) to organise external network events in Precision Medicine. She has supervised to completion 7 PhD students and mentored 5 Post-Docs who have secured positions in leading academic institutions or private sector. In 2002, she received the Henry Schapper Fellowship (University of Western
Australia).
Teaching
Marian has taught across the marketing and innovation management curriculum in the UK and Europe, at undergraduate and postgraduate level. She has extensive
experience in curriculum development and has led the introduction of new programmes at KBS. Marian has taught in Belgium (Catholic University Leuven),
Spain (CIHEAM) and Latin America (Uruguay and Bolivia). Marian was External
Examiner at Birmingham Business School (2015-2018) and is currently member of
the PhD Faculty Board at Università Carlo Cattaneo–LIUC (Italy).
Supervision
Marian is happy to consider supervising proposals in the broad area of innovation management and new product development but is particularly interested in discussing projects with applicants who have an interest in the following areas:
Open innovation and co-creation models
Use of technology and social media for value co-creation
How to formulate a Consumer-Driven Marketing for higher innovation
Value co-creation in business ecosystems
Creating high performing innovation teams
Open innovation and collaboration in healthcare systems
Current Supervisees
Sisi Liao: Path To Success in Data Science – Empirical Study of Influencing Factors in Compensation
Past Supervisees
Ariya Nithikulsak: From product-centric to customer-centric: An e-transition competence model for Small and Medium-sized Enterprises (SMEs)
Mahmoud Zakarneh: Technology-Enabled Value Co-Creation in Business Networks - The Impact on Innovativeness
Mohamud Hussein: Comparative Analysis of Co-regulatory Approaches to UK Meat Hygiene Controls
Freddy Brofman Epelbaum: The Impact of Technological Innovations in Food Traceability Systems on Firm Performance
Andres Silva: The Impact of Child Obesity news on UK Household Food Expenditure
David Yawson: The Utilisation of Consumer Information: An Application to SME's in the United Kingdom Agri-food Industry
Christopher Sausman: Social Capital Formation in Global Value Chains: Evidence from Peru's Alternative Development Program
Professional
Marian has worked with a range of private and public sector organisations in the UK
and Europe assisting with customer-driven innovation and new product
development. More recently, she has been working extensively with leading crowdsourcing platforms looking at the role of collaborative crowdsourcing technologies to tackle business, economic and social problems.    
Last updated