Whether you have a definite career choice in mind or are still exploring your options, our Employability and Placements team is here to help.
Our careers advisers provide individual support alongside bespoke programmes, such as our Backpack to Briefcase scheme, which includes workshops and skills development events to prepare you for a successful career after university. We also provide specific events for undergraduate and postgraduate students to ensure our support is tailored to your needs.
For my placement, I went to workshops and got all the help I needed there.
The strength of our School community means that we remain in touch with many of our graduates. This lively alumni network can be a great resource for current students looking for advice on particular sectors or career paths.
We also know that many of you will be planning to start your own businesses; our Business Start-up Journey can help you on your way.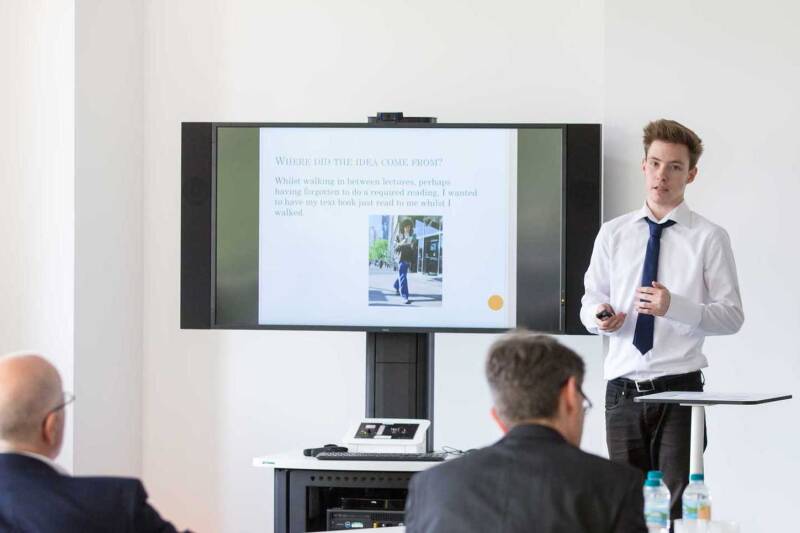 All of our undergraduate programmes offer you the option of spending a year in industry, which gives you a great opportunity to assess potential career paths and gain invaluable experience in the workplace. You can find further details about the year in industry, graduate destinations and careers support for individual programmes in our online prospectus.
Employability blog
With sections on resources available to you, internship and placement opportunities, insights into relevant careers – and examples of some more surprising destinations – our employability blog is a quick and easy way to discover what we offer.

The careers support offered within the School is in addition to the excellent advice and guidance provided by the University's Careers and Employability Service.