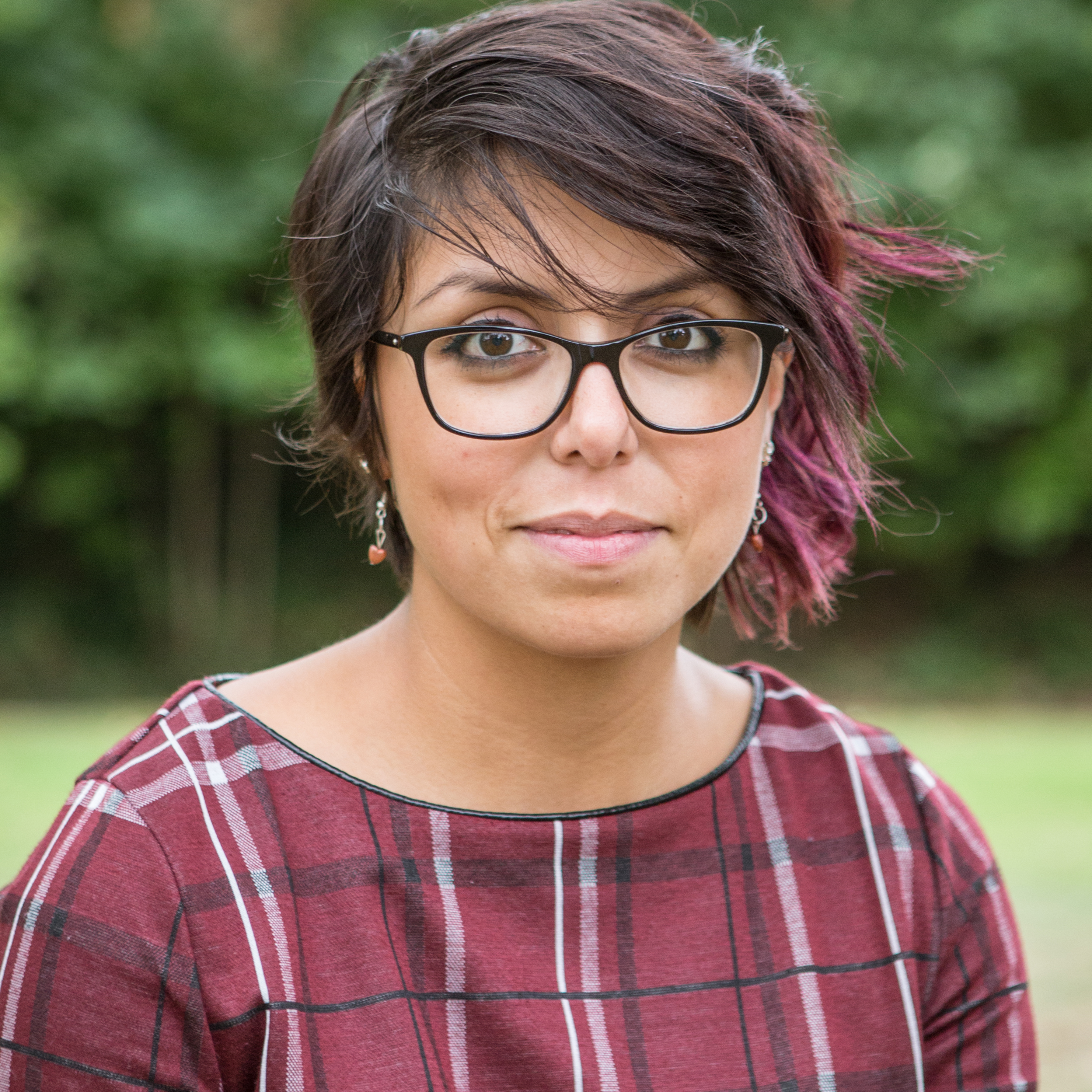 Laura Garcia
Lecturer in Television and Multimedia Journalism
About
Laura Garcia is a broadcast journalist with a wide range of television and online experience. Her work as a multimedia journalist started back in her home town of Mexico as a photographer for a newspaper. She also worked for newspapers and film production companies in the US before coming to the UK in September 2011. 


She completed the MA in Multimedia Journalism (plus NCTJ diploma) at the University of Kent in the summer of 2012.


Since then, Laura has worked in different newsrooms across the UK:
ITV Meridian, BBC South East, BBC Radio Kent, NBC News, R4's The World Tonight
and ITN's Channel 5 News. As a result of growing interest in UK politics since
the vote to leave the European Union, Laura also works as a foreign
correspondent for Imagen Mexico, Bloomberg Mexico and Estrella TV in Los
Angeles.  


Currently she works as a Lecturer in Television and
Multimedia Journalism, works as a correspondent for hispanic media in
Mexico and the US, and works at KMTV. Her role requires her to oversee and
coordinate the Centre for Journalism's intern programme as well as their weekly
politics show. She is also a co-Founder of PressPad and an organiser
with the Worldwide Association of Women Writers and Journalists in
the UK.
Research interests
Fake news, disinformation and fact checking
Unpaid internships and their impact on diversity in journalism
​Coverage of social movements
VR and immersive storytelling​
Cross-platform transmedia storytelling
UK politics, Brexit and beyond

Publications
Article
Luckhurst, T. and Garcia Rodriguez Blancas, L. (2018). A place to sleep at the start. British Journalism Review [Online] 29:43 -47. Available at: https://doi.org/10.1177/0956474818798540.

Bed, breakfast and excellent advice: how a new scheme can help impoverished students take advantage of internships
Conference or workshop item
Garcia Rodriguez Blancas, L. (2018). The Politics of (Post) Truth - Journalism and (Post) Truth. In: The Politics of (Post) Truth. Available at: https://www.cumberlandlodge.ac.uk/sites/default/files/public/The%20Politics%20of%20%28Post%29%20Truth%20-%20Journalism%20Resources.pdf.

The Politics of (Post) Truth conference brings together academics, politicians, media practitioners, and members of the public in two days of collaborative exchange. It aims to revisit the prevailing understanding of what has popularly been labelled 'post-truth' politics. The conference brings together three, closely linked, disciplines – politics, philosophy and journalism – to explore new and shifting perspectives on this topic and establish an interdisciplinary understanding of 'post-truth'.

The post-truth phenomenon raises difficult questions for politicians, philosophers and the public alike: have we lost trust in the media and other key institutions of the state? How might we rebuild it? Can we reassert the role of academic knowledge in contemporary political debate? How might politicians construct healthier political debate in the face of the corrosion of the 'truthfulness' of political, academic and journalistic discourse?

Garcia Rodriguez Blancas, L. (2017). Journalism and social movements: Re-drafting our 1st draft of history. The case of the #UmbrellaMovement in Hong Kong and #RenunciaYa in Guatemala. In: ECREA Journalism Studies Conference 2017.

Since the "Arab Spring" in 2011, the world has re-discovered the power of "social movements". Likewise, journalists have been confronted with the enormous challenge of covering them for an international audience, hungry for news and detail. However, social movements, and the forces that breed them, are much more than just public demonstrations. Online media coverage of social movements ends up being the 1st draft that many audiences will have with such events. Most of the literature that examines social movements and their relationships with different media outlets generally comes from sociology, and political science. They recognise the vital role that journalism and journalists play when they cover social movements, however there isn't a newsroom perspective to break down how these interactions actually happen. Journalism research has overlooked journalists' civic responsibility towards its audience when it covers events like social movements. Motivated by news values, diminishing budgets, and new digital landscapes to grapple with, our coverage most of the times ends up being no more than "riot porn". My research looks at quantitative data collected from 2 years of online publications about 2 social movements, and fills in the gaps with interviews with journalists who have covered them. The idea is to re-examine our journalistic approach to social movements, identifying the characteristics that make them unique and challenging to cover, while recognising how we could re-evaluate journalistic habits to improve our coverage. The main problem comes from the most basic dichotomy embedded in the identity of journalism and journalists. We proudly take our place as the publishers of history's first draft and consider it our democratic duty to do so, but the nature of our work is ephemerous and carries a daily (hourly) death sentence. We need to re-examine how we cover social movements to better serve our audience, who is ready to fact check us on social media. My research hopes to start that conversation, by confronting us with the basic premise that we might be missing out on a big component of these stories. Journalists and journalism academics need to address journalism's historical function, no longer leaving it for historians to piece together, or for sociologists to funnel into theory. If our true purpose is to better serve our changing audiences, thinking about how we cover social movements, and therefore social change, is a good place to start.
Last updated