Creative Kent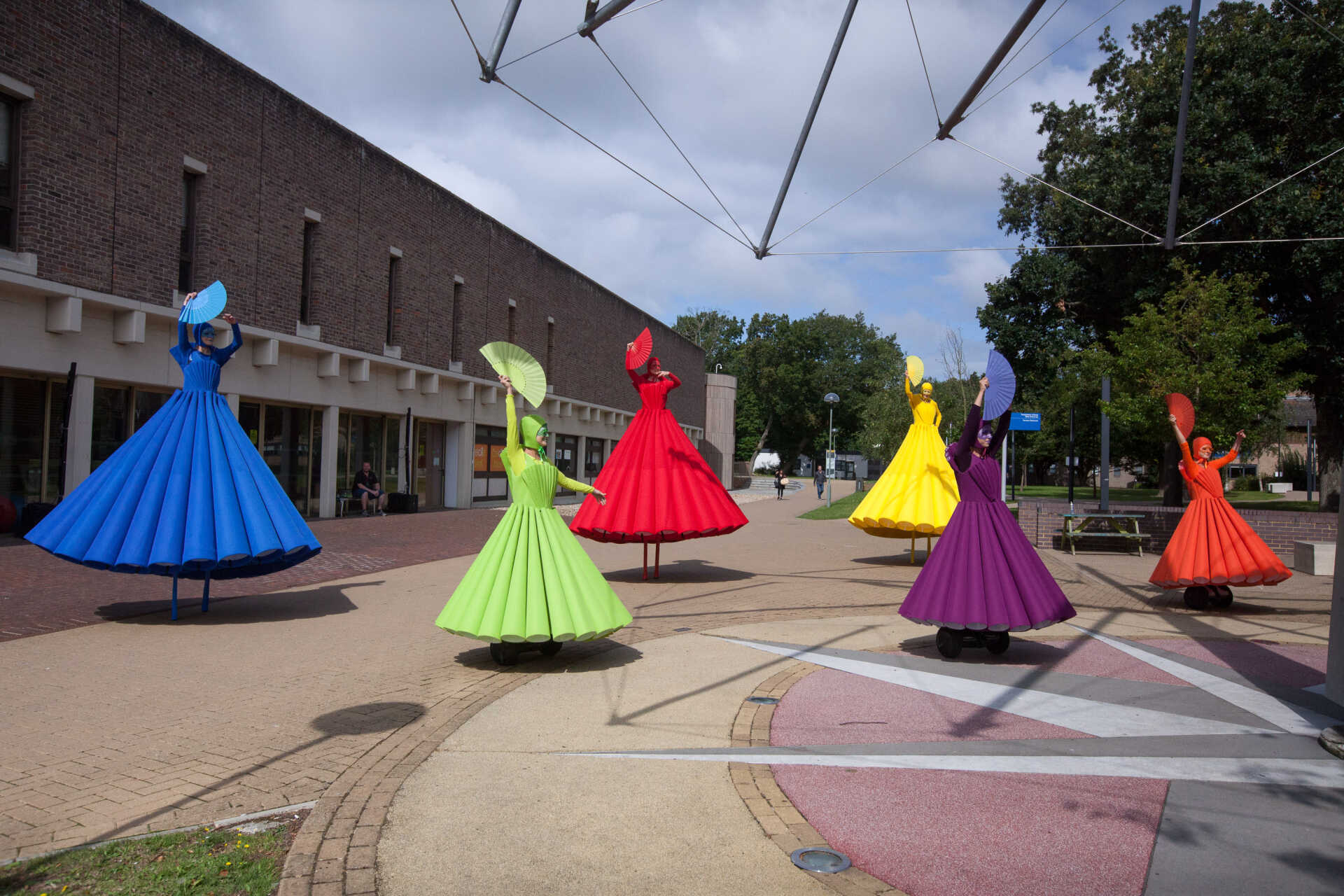 Creative Kent
Make new connections and experience the power of creativity at events and initiatives across Kent.
Creative Kent celebrates your creative journey with us. Whatever you study or wherever you teach, we want to act as a beacon for how creativity can question, astonish and transform - across our campuses and the wider communities in which we live and work.
Creative Community
Get in touch with us at the Institute of Cultural and Creative Industries if you have a creative idea, or if you have been involved in a creative project at Kent and we could help to promote it on this page. We can also help with exploring funding opportunities.

We offer regular volunteering opportunities for students, such as our International Family Arts Festival, BOing, and the Medway Rapture Gaming & Creative Festival, where students can earn Employability points for taking part.
Making Music
The University of Kent has a flourishing programme of music, and students from all subjects, together with staff and the local community, have the opportunity to get involved in a wide-range of extra-curricular music activities.
We are also looking for creative students from any academic background to be part of our Student-led committee.