The School of History is a close-knit community; we aim to use our study of history to make a difference to society today. Our intention is to foster greater public understanding of our local, national and international histories, and to help to create a more nuanced understanding of issues such as colonialism, historic environments, revolution, popular culture, war and science.
Unfortunately we are not able to welcome you to the School of History in person as we would have liked. However, the good news is that this page provides information for applicants who would like to find out more about life at Kent, and what it's like to be part of the School of History.
We have compiled a list of resources for applicants and are planning a range of activities to ensure that you continue to feel part of our community, including the opportunity to speak directly to a student or to one of our admissions officers if you have any questions about your course. Our academic staff have also put together a list of recommendations of things to read, listen to and watch to get yourself ready for your first year.
There are two remaining virtual applicant days taking place this Spring, providing opportunities to meet the community, and find out more about the curriculum, our world-leading research, and studying in historic Canterbury.
Saturday 20 March 2021, 10.00 - 12.30
Wednesday 14 April 2021, 16.00 - 18.30
What our students say...
Hear more from Brooke Huxter about her experience studying History at Kent including her advice for future students.
Read more
The lecturers do bring the subject to life. When I studied Jack the Ripper in a module on Victorian Britain, we actually went to a surgical room in London to see how the Victorians would have investigated the murders.
Connect
Join us on Twitter, Facebook, Instagram and YouTube to discover the School of History community at Kent, find out more about our work, and connect with staff, students and alumni.
Gold-rated teaching
Our undergraduate programmes offer a wide range of modules and the flexibility to tailor your degree programme to the areas that you are most interested in. There are very few core modules, to ensure that you get as much choice as possible.
The Government's Teaching Excellence Framework (TEF) Panel judged that we deliver consistently outstanding teaching, learning and outcomes for our students. You learn within a challenging academic environment and are encouraged to study widely and formulate your own opinions while being guided and taught by our world-class academics.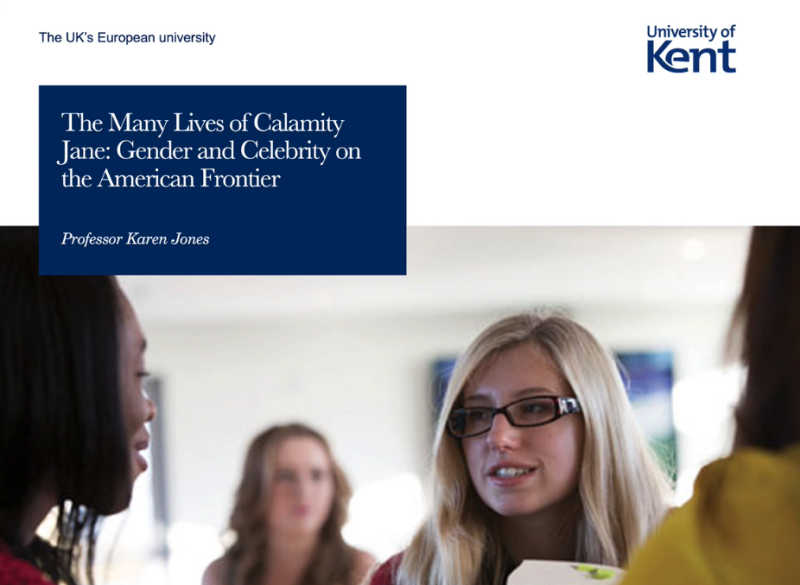 Meet Meet Æthelstan: the first king of England, explore the contours of personal relationships during the British Raj, discover what propaganda can tell us as historians, and more, in our taster lectures series.
View more taster lectures
Why choose History at Kent?
"I was looking at different university options and chose to come to Kent because there's a lot of flexibility and choice."

Rebecca Noble, BA (Hons) History student
Access to primary sources
To develop your skills as a historian, it is vital to have access to a wide range of historical evidence and opinion. In addition to the University's own extensive library collection, our students have privileged access to the Canterbury Cathedral Library and Archives. Here, you have the opportunity to work with unique primary sources including medieval and early modern manuscripts and books.
The University is also home to the British Cartoon Archive and holds a rare and complete set of British official histories of the two world wars.
Find out more