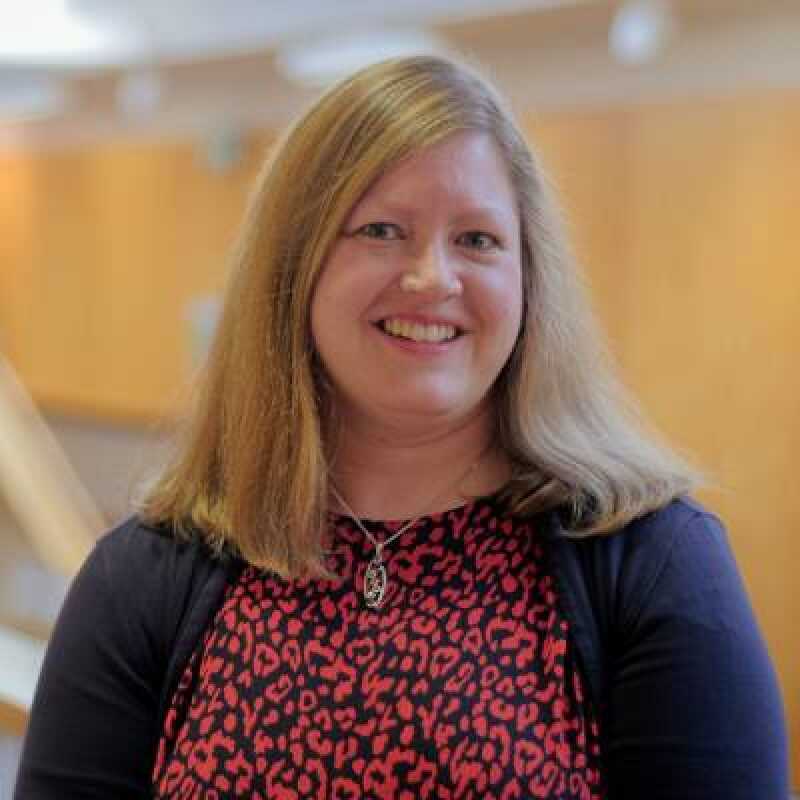 Dr Catherine V. Bateson
Associate Lecturer of American History
About
Dr Catherine V. Bateson completed her undergraduate degree in History at University College London, where she also spent a year abroad studying History at the University of Pennsylvania in the USA. She also holds a MA in American Studies from King's College London, during which she time she also worked as an intern for the Americas Collections at the British Library. She earned her PhD in History at the University of Edinburgh in 2918, where her thesis research focused on the sentiments and culture of Irish American Civil War songs and music – the subject of her first monograph which was published by LSU Press in September 2022. 


Prior to coming to Kent in September 2021, Dr Bateson tutored American History at Edinburgh, and has lectured and tutored on American History and Studies courses at the universities of Durham, Sussex, Gloucestershire and Wolverhampton. She is also an Associate Editor of the Irish in the American Civil War project, the former Vice-Chair of the Scottish Association for the Study of America, and co-founder for the War Through Other Stuff Society. 
Research interests
Dr Bateson is an historian of the American Civil War, specialising in wartime song and music culture, immigrant experiences (particularly relating to the Irish American diaspora), transnational nineteenth century social, cultural and political history, and American music and print culture ephemera. Her main work assesses the experience of Irish American in the American Civil War, especially through song and music by and about the diaspora's contributions to the war effort. Alongside her recently published book on this topic, she has written about the subject in edited collections on American transnational identity, and in an article for the Journal of History and Cultures on the concept of 'home' in Irish American Civil War songs. She has also written about the concept of retreat in American Civil War songs, and has produced an online bibliographical resource for Oxford University Press on music and military studies. 


As well as being a military cultural historian, Dr Bateson researches and teaches on topics relating to immigrant, ethnic, indigenous, enslaved, racial, and gender representations in the 1800s. She also works on the history of print publications, publishers and music hall theatres in nineteenth century American society and culture. Dr Bateson has received a number of fellowships for her research and collaborative projects, including Eccles Centre funding for work at the British Library, grants from the Royal Historical Society, a Caleb Loring Jr. Fellowship at the Boston Athenæum, and AHRC Doctoral Training Funding provided by the Scottish Graduate School for Arts and Humanities (SGSAH) for her PhD study. She has also delivered papers and public history talks in the UK, Ireland, Europe, and America. 
Teaching
American History and American Studies

HIST3900 The Emergence of America: From
European Settlement to 1800
HIST3910 Rise of the USA

HIST5102 Civil War America, 1848-1877
HIST6063 California: The Golden State special subject

HIST6056: The British Atlantic World, c.1580-1763
HIST7950 Inviting Doomsday: C20th US
Environmental Problems

HIST8570 Geiger Counter MA

Supervision
Masters by research and MA students in American Studies and American History. 
Professional
Associate Fellow of the Higher Education Academy
Royal Historical Society (RHS) Early Career Member
Member of SASA (Scottish Association for the Study of America)
Member of BrANCH (British American Nineteenth Century Historians)
Member of BAAS (British Association for American Studies)
Member of EAAS (European Association for American Studies)
Last updated