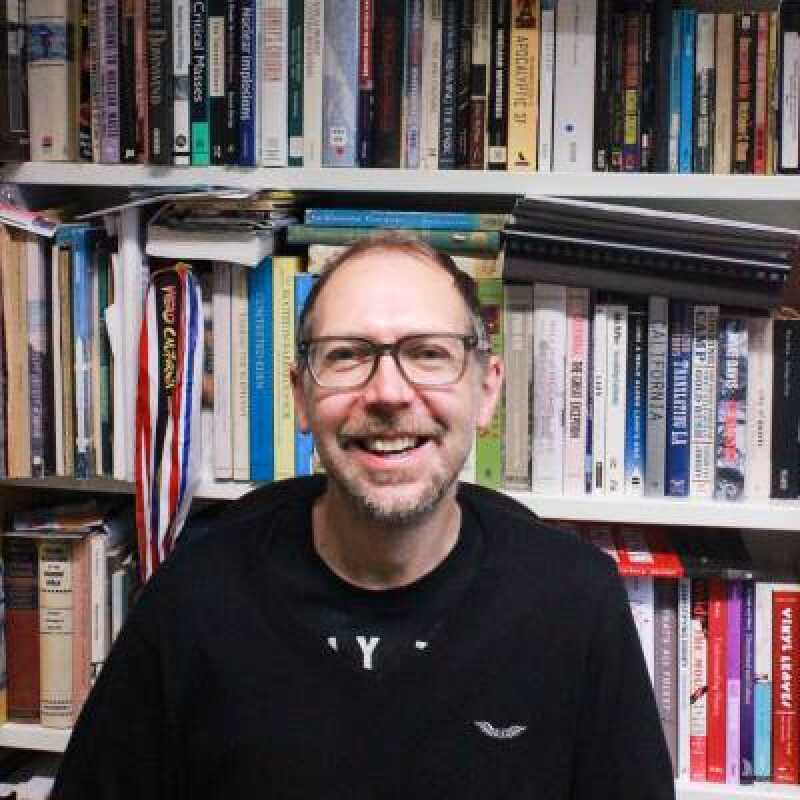 Professor John Wills
Professor of American History and Culture
About
Professor John Wills is a scholar in American cultural and environmental issues. He studied at Warwick University (BA History and Politics) and Bristol University (MA Contemporary History and PhD in American Environmental History), before teaching in the Sociology department at the University of Essex. In September 2005, he took up a post at the University of Kent, teaching in the School of History.

His research and teaching interests bridge several disciplines, most notably history, sociology, cultural studies and game studies
Research interests
John works on environmental, cultural and digital topics, including 1950's American society, nuclear landscapes, amusements and theme parks, environmental protest, video games, California and Hollywood.

John is the co-editor of the European Journal of American Culture (Intellect), an interdisciplinary cultural studies journal. He is the author of seven books, including Conservation Fallout: Nuclear Protest at Diablo Canyon (2006), US Environmental History: Inviting Doomsday (2012), Disney Culture (2017) and Gamer Nation: Video Games and American Culture (2019). His latest book, co-edited with Esther Wright, is titled Red Dead Redemption: History, Myth and Violence in the Video Game West (2023). 

John has exhibited his work on video games at the British Academy Summer Showcase in London (June 2018), spoken about dystopian gaming at the Being Human Festival (2019), as well as provided film essays for the Library of Congress National Film Preservation Board. He is currently writing a monograph on Doom Town, an experimental town at Nevada Test Site in the 1950s, a project funded by the Leverhulme Trust. He is also an Eccles Centre Visiting Fellow at the British Library. 

Active in the digital community, John is a member of the Historical Game Studies Network, the Videogame Heritage Society, and the Institute of Cultural and Creative Industries (the latter based here at Kent). He most recently created an exhibit on video games for Rapture, the Medway Gaming Festival (2022).  
Teaching
John teaches modules on video games and the history of play, US environmental protest and disasters, the history of California, and, at postgraduate level, US atomic culture.  
Supervision
John supervises postgraduate research on US environmentalism, parks and recreation, nuclear issues, Disney, and video games. 
Last updated