This is one of several visual guides designed to help students and others understand some of the main processes of accessing support through Student Support and Wellbeing at the University of Kent.
For more visual guides on other topics, please see: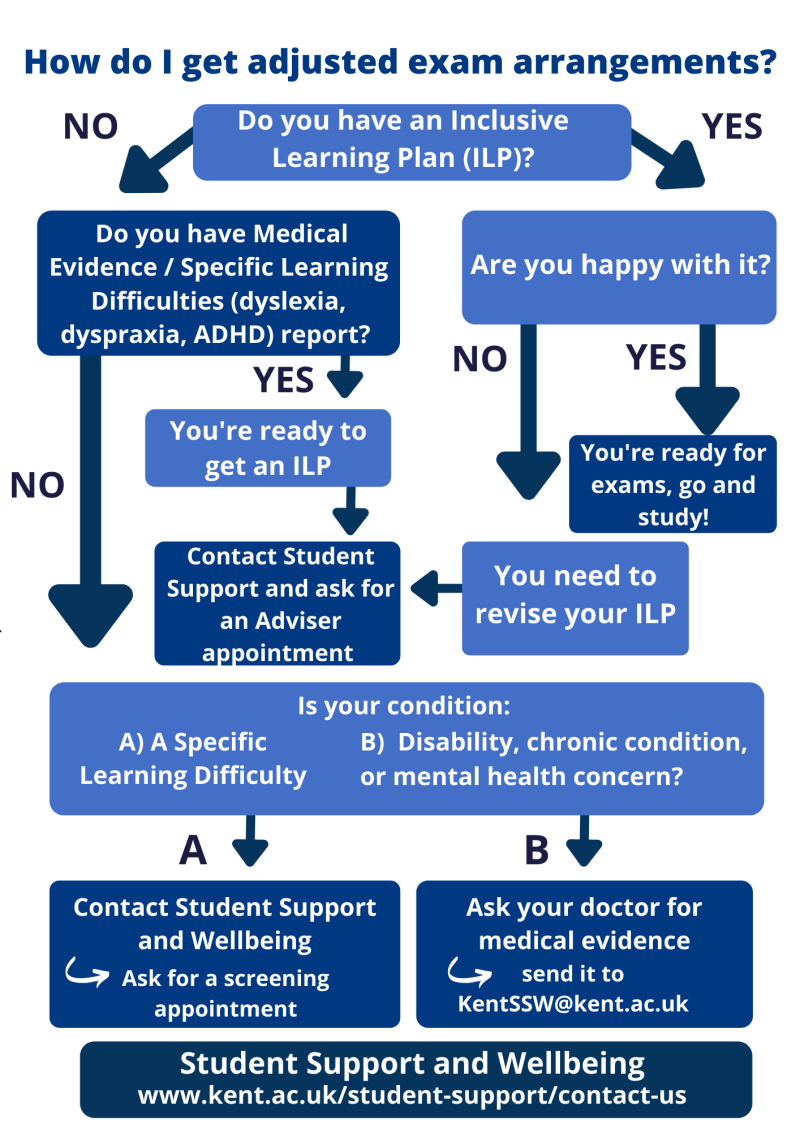 How do I get adjusted exam arrangements?
(text version of exam adjustment flowchart image)
1) Do you have an inclusive learning plan?

= Yes 2) Are you happy with it?
= Yes: You're ready for exams, go and study!
= No: You need to revise your ILP
= No 3) Do you have Medical Evidence / Specific Learning Difficulties (dyslexia, dyspraxia, ADHD) report?
= No: Is your condition a) a Specific Learning Difficulty or b) Disability, chronic condition, or mental health concern?