Residential Life Assistants (RLAs) are students who host events and opportunities for students to spend time together in your residences on campus.
Residential Life Assistants (RLAs) are there to help you enjoy your experience in accommodation at Kent, and can signpost you to support and advice through the College and Community Life Team.
They can support you to shape the ways you can all come together to make your residential community, where every student is welcome no matter what their background and whether living on or off campus.
Each College and their associated accommodation buildings have two Residential Life Assistants dedicated to their community, events and experience. You can find your College's assigned Residential Life Assistants below.
Next year it could be you!
Fancy trying the role of Residential Life Assistant for the academic year 2023-24?
You'd get 50% off your accommodation fees in return for 8 hours' work per week. This opportunity is open to both postgraduates and undergraduates in their 2nd, 3rd and 4th years of study.
To apply, read the full job description and email hccl@kent.ac.uk with a statement of no more than 500 words expressing why you'd like to be considered for an RLA post and how your experience makes you the best candidate for the role.
Applications must be received by Sunday 3 April and interviews are expected to take place in mid-late April.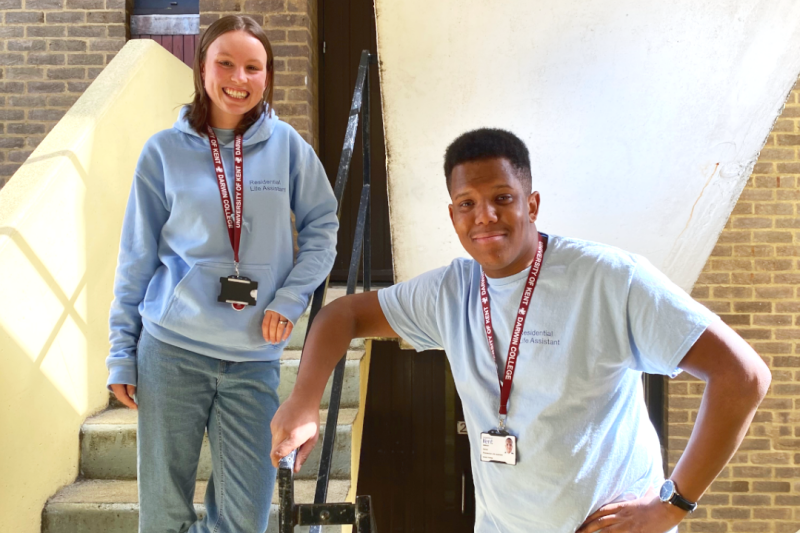 Darwin College
RLAs: Claire and Daniel
We want to create a safe community where everyone can come together to have fun, ensuring all feel welcomed and accepted. We are passionate about putting on creative events, exploring nature and creating social spaces for building friendships in Darwin College.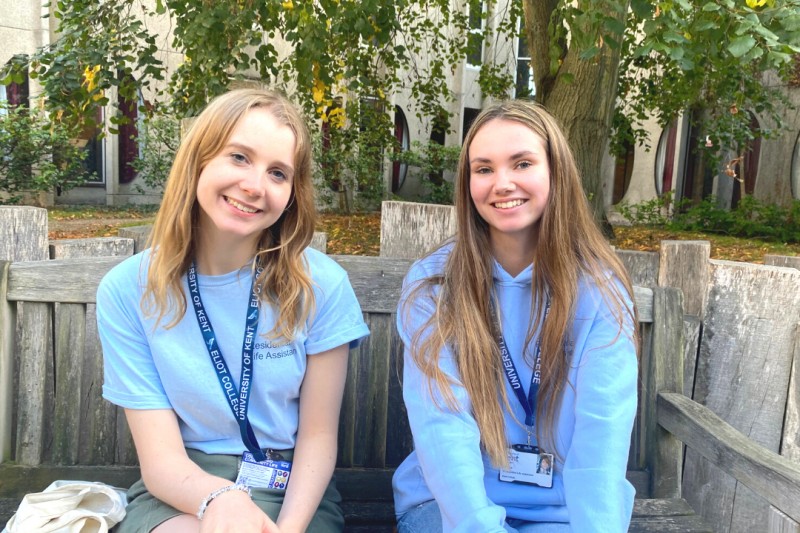 Eliot College (encompassing Becket Court)
RLAs: Emily and Phoebe
In Eliot college we are looking to foster a friendly and inclusive environment, where everyone feels at "home". We're keen to run events that encourage new friendships, allow people to connect with the environment and locality and engage in charity work whilst enjoying themselves!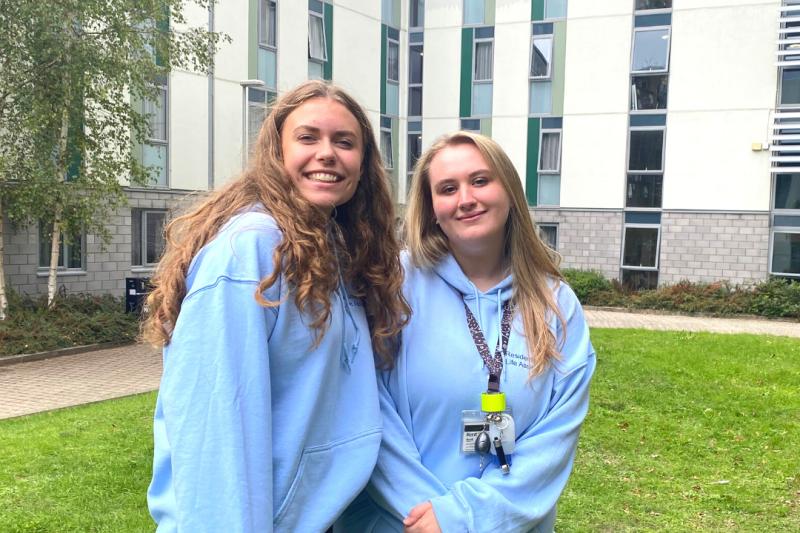 Keynes College
RLAs: Anna and Caroline
We are looking forward to helping people feel welcomed at the University of Kent, encouraging equality and diversity and bringing students together to help them feel a sense of belonging.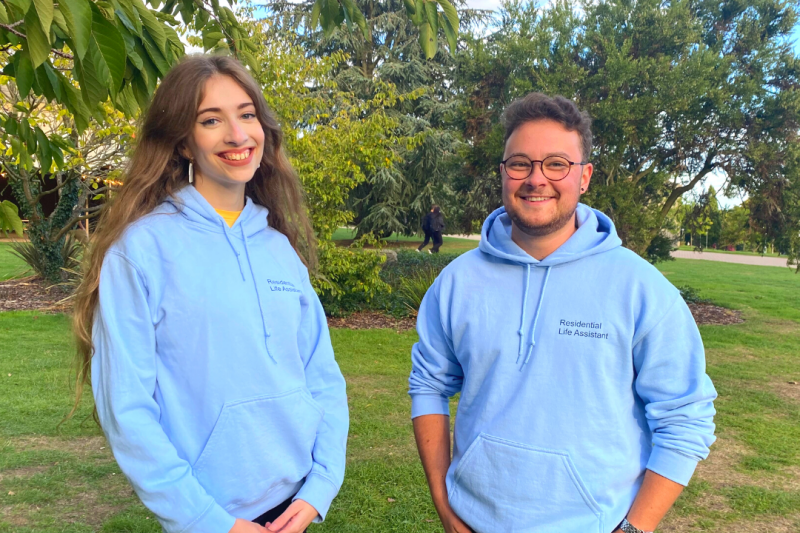 Medway College
RLAs: Holly and Cole
We care about helping people find fun, expressive ways to feel comfortable, represented, and connected within their community. We can't wait to hear about what everybody's ideas, interests, and hobbies are, so we can all have our say in making an environment where everybody feels right at home.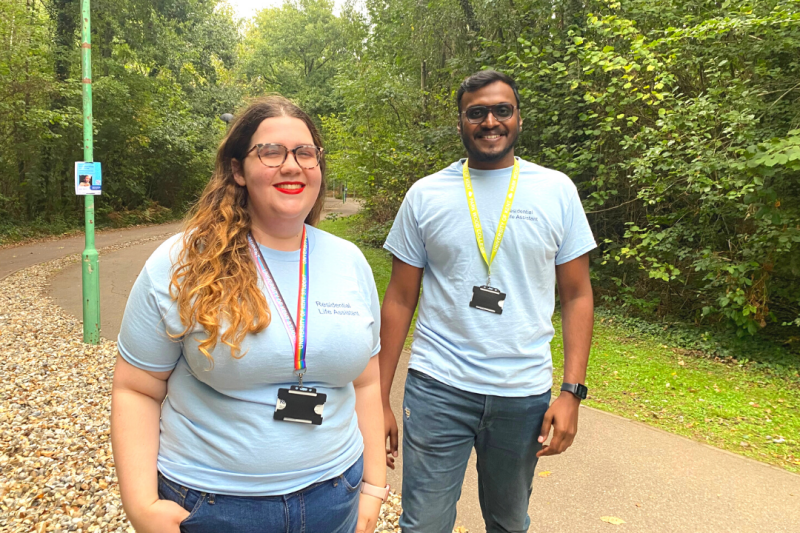 Park Wood College
RLAs: Sarah and Ashutosh
We want to create an atmosphere that people love living in. Fostering an inclusive and harmonious environment, respecting the diversity and learning from each other. We aim to ensure that everyone can get involved, meet new people where they live and feel excited about coming together as a community. Our passion for sustainability makes us the perfect fit for Park Wood College!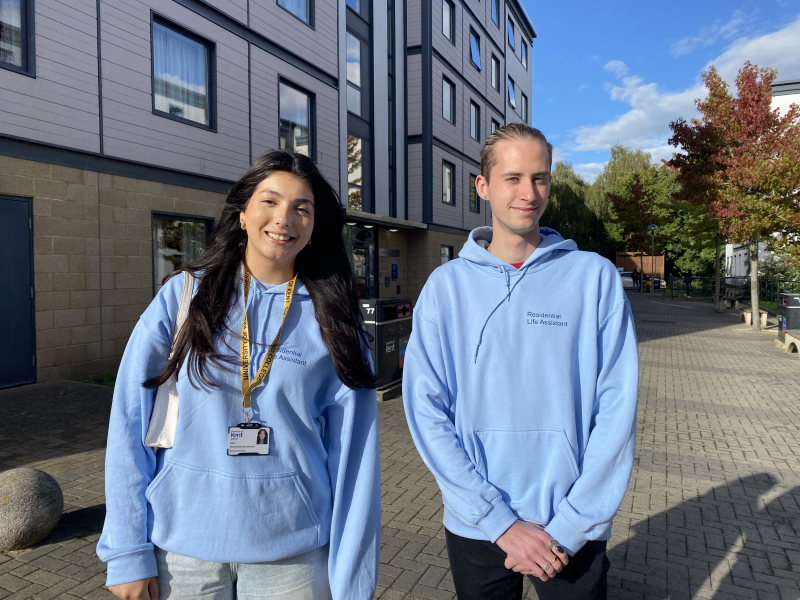 Rutherford College
RLAs: Aliye and Thomas
To be visible within the Rutherford College community as a support resource, there to create a safe community where everyone can come together to have fun. We want to create a space where people really want to come to our events, focussing on building relationships with students and helping them to feel welcome and heard. We are passionate about putting on creative events that people can engage with at any level of experience.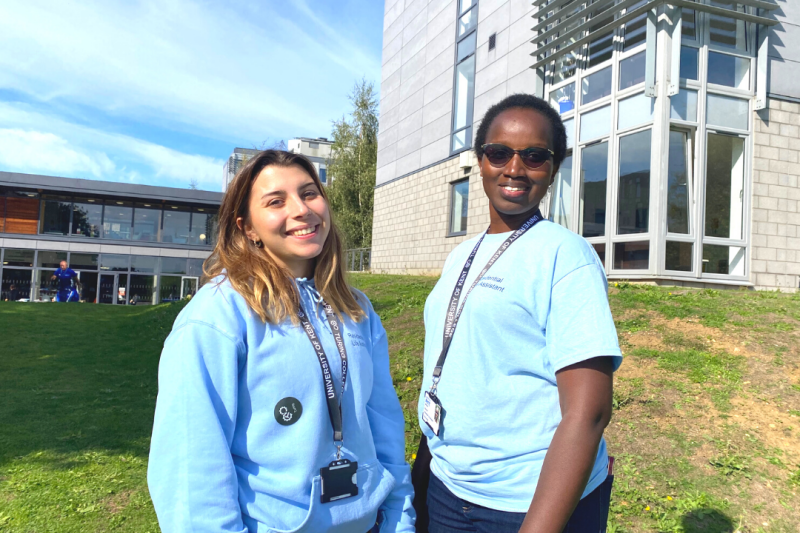 Turing College
RLAs: Katherine and Maureen
We want to help create a fun and energetic community within Turing college, but also one where students feel safe and included within their community- in short, a true home away from home! We want to get people involved in college life at Turing by hosting a wide variety of inclusive events, where everyone will have the opportunity to engage with others in the college, make new friends, and try new things! We are passionate about creating a memorable time on campus for our students. We will encourage them to step out of their comfort zones and get active in events, societies, and all the opportunities that Kent has to offer!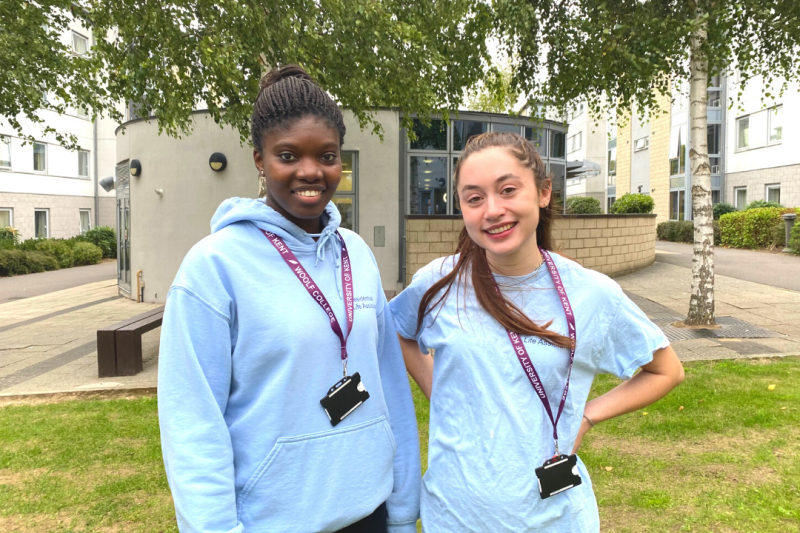 Woolf College
RLAs: Minetou and Susannah
We want to Woolf College to be a supportive network that encourages student wellbeing and is inclusive of all. We aim to be a friendly face, present within the accommodation, here to listen and get students involved in events. We are keen to provide creative opportunities, movie nights and quizzes and themed nights for Woolf College students.