Representing diverse perspectives and authors in your reading list leads to a more inclusive learning experience for students.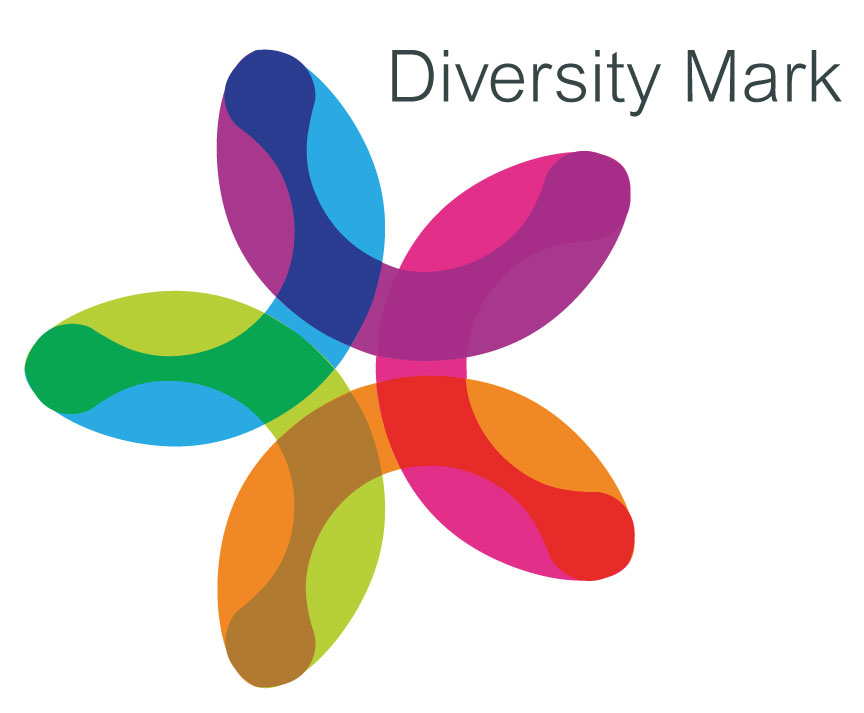 Research, both nationally and at the University of Kent, shows that reading lists that consider the diversity of the student body improve engagement and help to develop key graduate attributes. A minor change to your course materials could make a major change to the way a students, or a group of students, responds to the course.
Diversity Mark award
Diversity Mark is an institution-wide award that is given to modules that offer a diverse and inclusive range of resources for their students via their reading lists.
The award is given to convenors who undergo a process of review and reflection with their students to ensure they have considered authors and perspectives from divergent backgrounds such as race, gender, sexuality, disability, internationalisation and socio-economic contexts within their discipline.
This award will be visible in Moodle and will show to students who are enrolled or are considering enrolment to a particular module that there are diverse resources represented in the reading list.
The criteria to receive this award are evidence:
that the reading list has had diverse and inclusive resources added
that student feedback has informed the process, for example through focus-groups and module evaluations
a commitment to diversify your teaching and learning resources in future, for example through goal-setting.
A guided checklist (Kent login needed) is available to schools or individual convenors who want to review their reading lists.
At the library, we want to support staff to do this. You can take action in the following ways:
Look at your list
Look at your list and consider the diversity of resources represented. Does your reading list include a diverse range of perspectives and authors with equality across race, gender, sexuality, disability, internationalisation and socio-economic contexts within the discipline?
Talk to students
Talk to students to get feedback and even recommendations on reading list resources. Students at University of the Arts London created a resource wall of texts to 'Decolonise the Arts'.
Encourage students to recommend books for the library.
Get in touch
Get in touch with your liaison librarian to find out how we can help you find diverse material within our existing collections and from alternative publishers.
Tips to help get you started
Explore the scholarly landscape
Find new publishers and authors in your discipline that include academics from diverse backgrounds.
Explore our list of alternative publishers and resources.
Look at some of our diverse digital collections to use in reading lists, for example:
Open Access is an opportunity for diverse groups to make their voices heard, so explore Open Access publishers.
Look at best practice elsewhere: what are your peers within your discipline doing at other institutions?
Reading lists from other institutions may also help: Oxford Brookes developed this reading list for business topics and UCL 'liberated' anthropology reading lists. We also have reading lists at Kent for liberation history months:
Keep up-to-date
Keep up-to-date with RSS feeds, saved searches and current awareness in your discipline.
Use RSS feeds; it will save you time and ensure you don't miss any important updates to key resources or networks. There are many RSS feed readers you could use for this.
You can save searches you have carried out in most e-resources to alert you when new content is available (YouTube).
Follow blogs and use tools such as ResearchGate to find researchers from across the globe.
Think beyond content
Consider the format of the resources on your list. Alternatives to print resources in accessible formats will accommodate varied learning needs, styles and environments.
Explore our range of e-resources in non-print formats such as Alexander Street or Henry Stewart Talks
Incorporate Kent Inclusive Practices to support your choices in teaching and learning resources.
Organise your reading lists into headed sections to make them easier to navigate and include links to book chapters and web pages.