Your time at Kent should lead to not only academic success, but also give you an advantage in the global job market.
Here are some highlights of the work we've done to enhance the Kent student experience to help you achieve your career potential.
Expanding study abroad opportunities
Kent offers its students an extensive range of study abroad opportunities through a network of over 190 universities across 39 countries.
More on studying abroad
Working during your studies
Together with Kent Union, we provide opportunities for thousands of students every year to do paid or volunteering work for us or with regional, national or international organisations.
More on employability and careers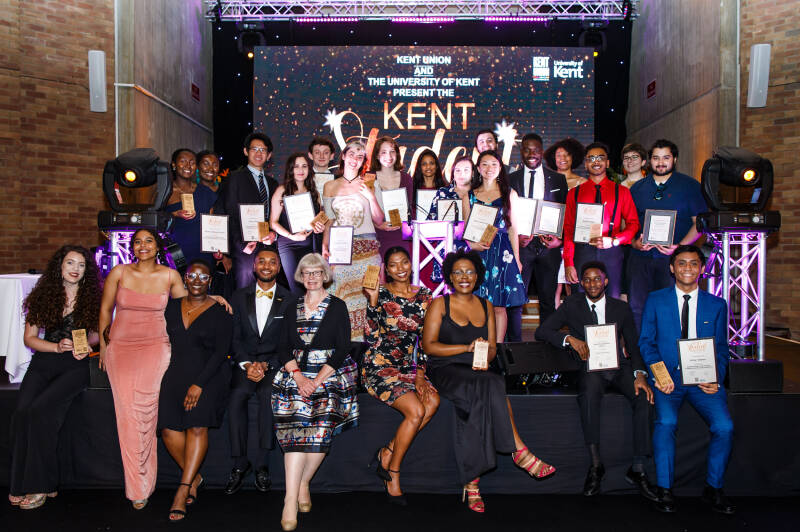 Nationally recognised career advice
The Kent Careers and Employability Service is a member of the Association of Graduate Careers Advisory Services (AGCAS) – the UK's leading professional body for Higher Education careers advice, guidance and employability. The Careers and Employability Service is free of charge to you all-year-round and continues to be available for the first three years after you graduate.
Graduate Attributes Scheme
The Graduate Attributes project is a collaboration between Kent Union and the University of Kent outlining seven attributes graduate employers are looking for, and helping students attain them during their studies at Kent.
Moe on the Graduate Attributes scheme
Award-winning Careers and Employability Service
The Careers and Employability Service received yet another top industry award in 2016-17. At the National Undergraduate Employability (NUE) Awards Kent was acknowledged as having the Best University Careers/Employability Service. The award celebrated the outstanding achievements of universities, students and employers in the undergraduate employability market.

Study Plus opportunities
Study Plus gives you the opportunity to take additional courses alongside your main programme and allows you to build transferable skills. While these courses are non-credit bearing, they give you excellent opportunities to get the most out of your time at the University of Kent. If your attendance on a Study Plus course is good, it is recorded on your Higher Education Achievement Report to show to employers and you earn Employability Points.
Jobshop
Jobshop is a not-for-profit employment service run by Kent Union. It helps Kent students find part-time, temporary and seasonal work.
Employability Festival and Careers Fair
Employability Festival is a University-wide month-long series of events showcasing the ways in which you can get experience and gain skills whilst studying. The 2018 Careers Fair attracted over 120 exhibitors and 78% of students described themselves as more confident about the graduate opportunities available to them as a direct result of attending the University Career Fair.
Volunteering
In 2018/19 around 2000 Kent students got involved in a volunteering activity.
European study
The latest statistics from the UK's Erasmus+ National Agency show Kent to be fourth in the UK in terms of numbers on Erasmus study placements.
Employability Points
Over 7,700 of you have got involved in the Employability Points Scheme and rewards have been provided by leading businesses including Coca-Cola Enterprises, Tesco and GlaxoSmithKline.
Bursary scheme for work experience
The Kent Work and Opportunities Fund helps more than 200 students each year to undertake work experience, gain an insight into industry or develop their employability skills. Funding can be used to mitigate any costs associated with the activity, such as meals, travel or childcare.
Careers Employability Award
Autism and Employability Project
The Careers and Employability Service, in partnership with Student Support and Wellbeing, provides careers guidance, help in making applications and alumni mentoring for students with Autism.
Graduate destinations
Of Kent graduate students who graduated in 2017 and responded to a national survey, over 92% were in work or further study within six months (DLHE).
Of Kent undergraduate students who graduated in 2017 and responded to a national survey, over 95% were in work or further study within six months (DLHE).