This is one of several visual guides designed to help students and others understand some of the main processes of accessing support through Student Support and Wellbeing at the University of Kent.
For more visual guides on other topics, please see: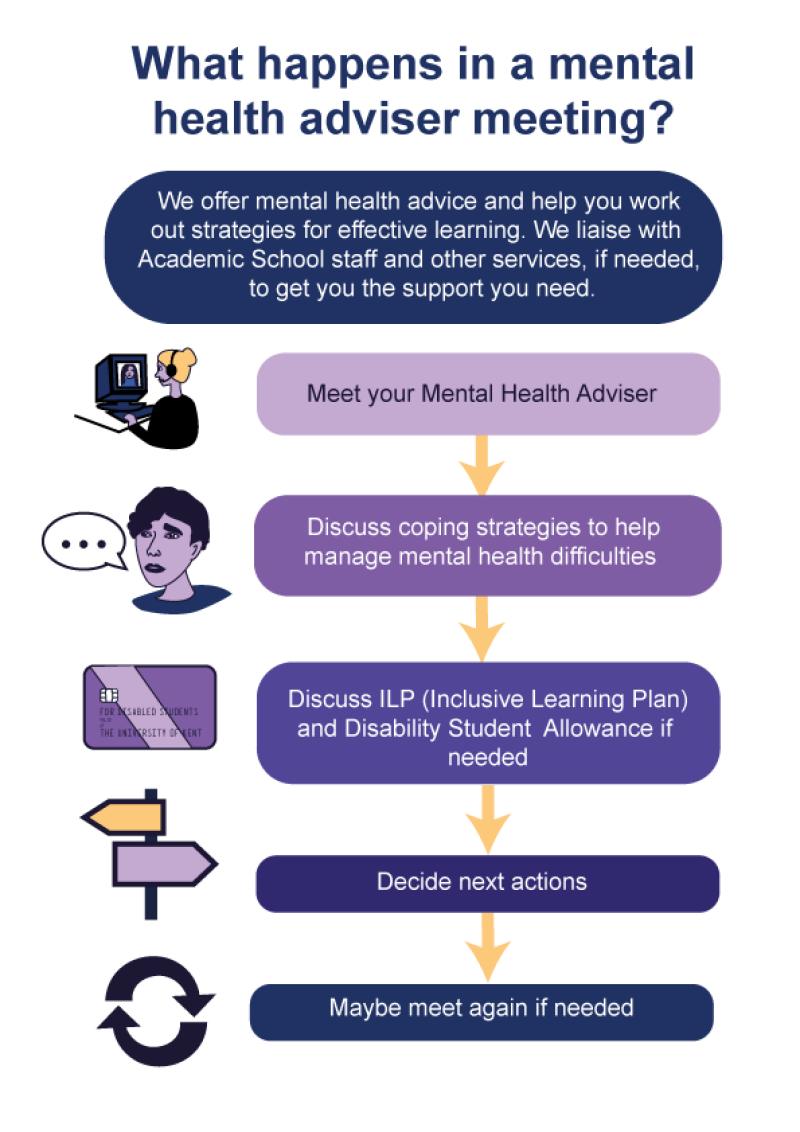 What happens in a Mental Health Adviser Meeting?
(text version of mental health adviser appointment image)
We offer mental health advice and help you work out strategies for effective learning.
We liaise with Academic School staff and other services, if needed, to get you the support you need.
1) Meet your Mental Health Adviser
2) Discuss coping strategies to help manage mental health difficulties
3) Discuss ILP (Inclusive Learning Plan) and Disability Student Allowance if needed
4) Decide next actions
5) Maybe meet again if needed