We continue to invest in our accommodation, transport and leisure facilities to keep Kent a safe, sustainable and fun place to be.
Here are some highlights of the work we've done to enhance the Kent student experience in living and leisure.
Sports and fitness facilities
The sports facilities include an extensive air conditioned gym and physiotherapy clinic, fitness and dance class studios, sports halls and 3G and grass pitches.
Some recent additions include a completely new floor for the downstairs fitness suite, sound proofing to the physiotherapy clinic bays, repainting of the squash courts and refurbishment of the boxing training area. £4 million is currently being invested in the development of a new Indoor Tennis and Events Arena that will provide four indoor courts ready for use by September 2020.
More on sports facilities on campus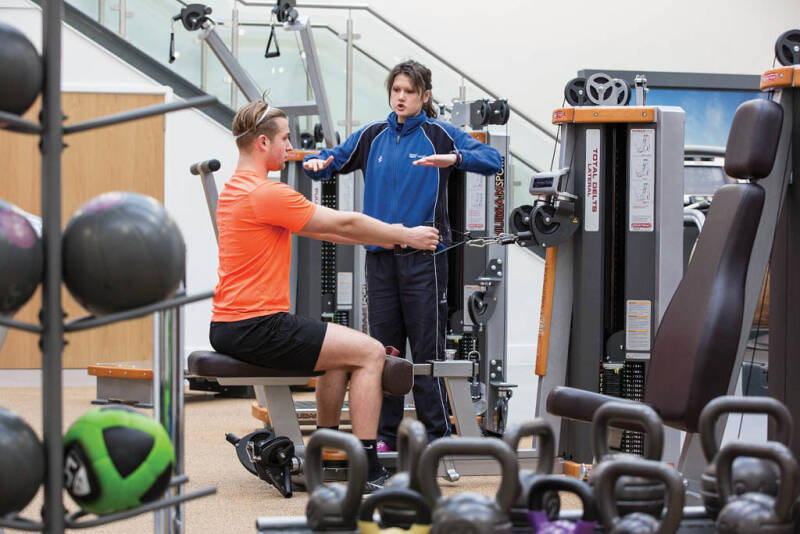 Improving your accommodation
Over £120 million has been invested in recent years to provide new accommodation and carry out full refurbishment of our Canterbury campus accommodation. Between 2017-18 we refurbished 520 rooms in Park Wood to the highest standards.
More on accommodation options
Student Hub at Medway
The Medway Student Hub is a fantastic place to relax with friends or get on with work. The space is filled with social zones, study areas, and a student bar.
The converted old swimming pool hosts a range of student events, serves a good choice of food including home-made pizza and is the home of GK Unions.
More on The Student Hub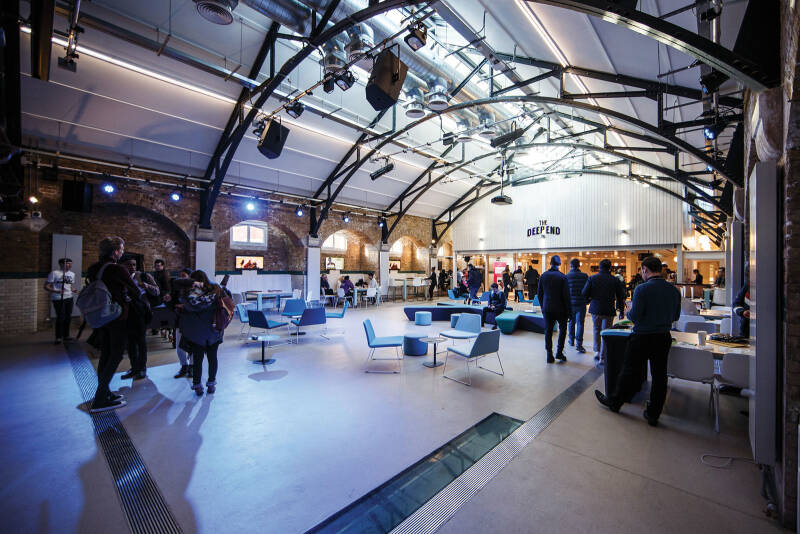 Free transport between Canterbury and Medway seven days a week
The Campus Shuttle service provides free transport between Canterbury and Medway during term-time. This service allows you to enjoy what both campuses and the region have to offer. The service runs at the weekend and has Wi-Fi and USB charging points on board.
Book a seat on the Campus Shuttle
Flex catering package
If you live on or off-campus, you can buy the Flex Catering Package. The package gives you an allowance of £10 a day to spend on food and drink at most places on campus. This will save you 50% on your food bill over the year.
Helping students find good accommodation
Home Stamp - the official source of accredited student accommodation in Canterbury. Helping you to find the best deal with a landlord you can trust.
More on Home Stamp
24- hour bus service in Canterbury
Award-winning Accommodation Team
Our Accommodation Team won an international award for the accommodation and support they provide to students.
Multicultural celebrations
Over the last year, more than 900 students have enjoyed a range of multicultural events at Kent, including celebrations for Chinese New Year, Diwali and Thanksgiving.
Worldfest is a week of fun to celebrate cultural diversity at Kent, including live music, dance and food from across the world.
Meet people from home
To create a supportive student network, Kent has set up email groups and an international student 'buddy' scheme which allows you to contact other students from your home country.